The Surprising Friendship Between Jennifer Love Hewitt And Betty White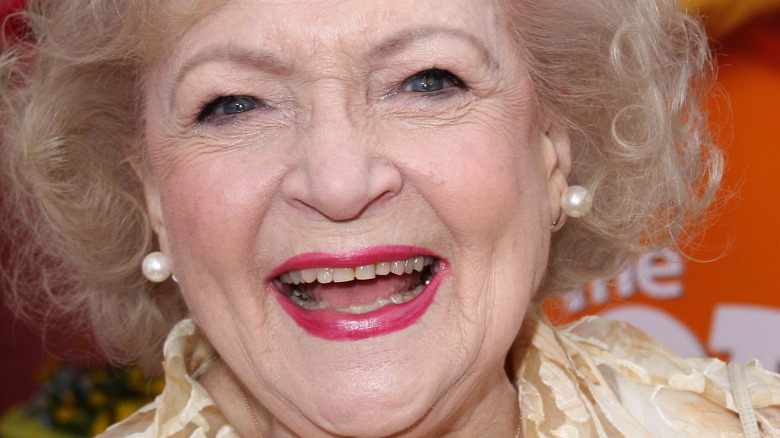 Shutterstock
Betty White is one of the most beloved actresses in Hollywood. The living legend recently turned 99 years old. Upon doing so, she said (via AP), "Since I am turning 99, I can stay up as late as I want without asking permission!" As it turns out, the "Golden Girls" and "Mary Tyler Moore Show" star has been staying up past her bedtime for years now.
Those of us who have loved watching White play wholesome roles on television and film may be surprised to hear she has a wild side. While her 99th birthday was spent in quarantine, she has been known to get a little crazy. She told ET, "You probably didn't ask, but I'll tell you anyway. What am I doing for my birthday? Running a mile each morning has been curtailed by COVID, so I am working on getting 'The Pet Set' re-released, and feeding the two ducks who come to visit me every day."
White's 99th may have been mild, but that hasn't always been the norm for the celebrity. She and fellow actress Jennifer Love Hewitt formed an endearing friendship over a drunken night out (per The Sun). Keep reading for all the details.
Betty White and Jennifer Love Hewitt's crazy night out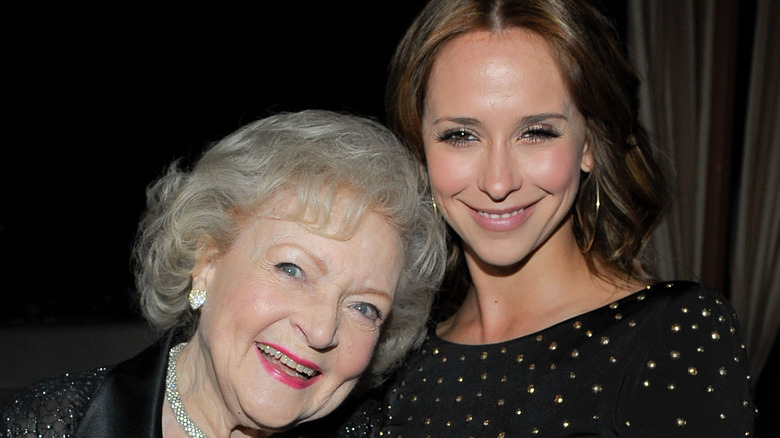 Charley Gallay/Getty Images
Betty White has never been afraid to share her love of drinking. She once said (via Daily Mail) the secret to a long life was "vodka and hot dogs. Probably in that order." She really is everyone's fun-loving grandmother. Knowing this tidbit about White, it may no longer come as a surprise that the actress loves to party, and she has many famous friends to do so with.
One of these friendships is with "I Know What You Did Last Summer" star Jennifer Love Hewitt. She opened up about her craziest night out with White. "One of the only times that I've been, like, super drunk was with Betty in public," she said (via The Sun). "And she, like, veered off into a bush. And I thought, 'Oh my gosh. I'm going to kill the national treasure Betty White.' She loves to, like, end her nights with you by, like, eating gummy bears." 
The dynamic duo met while filming the Hallmark movie "The Lost Valentine" together in 2011. The rest is history. Hewitt continued to describe her friendship with White. "She also loves hot dogs, and she cheats at Scrabble," she said (via Hello Giggles). "But she's Betty White, so you just let her win." 
Who else is ready to befriend White after hearing these stories?