The Surprising Friendship Between Courteney Cox And Ed Sheeran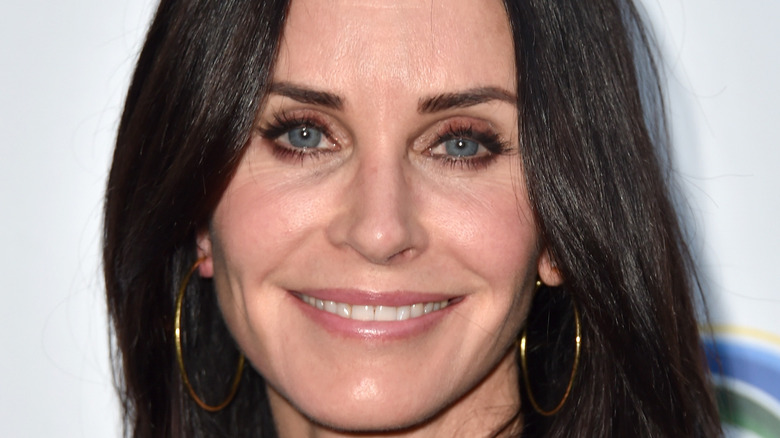 Frazer Harrison/Getty Images
You wouldn't, of course, be surprised to know that Courteney Cox has plenty of famous pals. After all, she was in the sitcom "Friends" for a decade, and remains close to her co-stars, while she's had plenty of other projects on the go over the years and, at this point, is pretty much acting royalty. However, next to celebrity friends like Jennifer Aniston, Eva Longoria (via The Hollywood Reporter), and singer-songwriter Brandi Carlile (via the Daily Mail), there's one in particular who kind of stands out.
Enter Ed Sheeran. The British musician might be one of the biggest artists in the world, but how did this singer from the north of England become such good friends with one of the "Friends" herself, becoming so close that the pair even recreated Ross and Monica's iconic dance from the New Year episode in a post on Cox's Instagram?  
Yup, Cox and Sheeran might be 27 years apart in age and from different sides of the world, but they've been buddies for a few years now, first meeting in 2013 when he was between his first and second albums. Here's how the surprising friendship between the pair first came about.
He introduced her to her current partner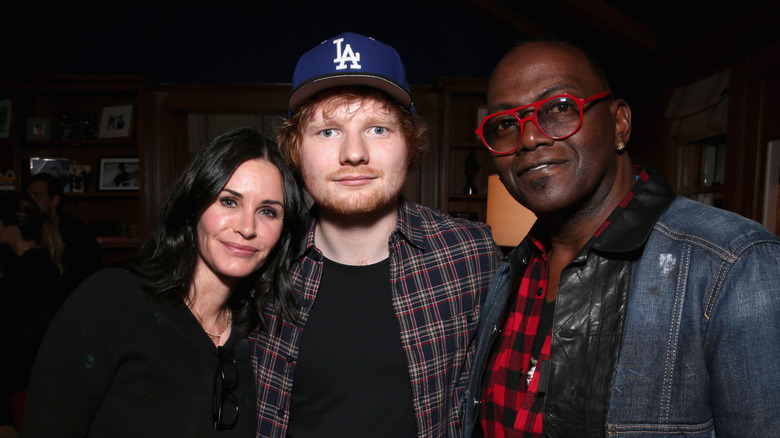 Todd Williamson/Getty Images
TV producer Bill Lawrence and his wife, actress Christa Miller, brought their daughter backstage at an Ed Sheeran concert. He bumped into them again the next day, and they invited him to a party that same night. As fate would have it, the party was at Courteney Cox's house, as she'd been working with the couple on their show "Cougar Town" around that time (via Goalcast).
Of course, Sheeran ended up going to the party and got on like a house on fire with Cox. Then, he ended up living in her Malibu beach home for a few months, rent-free (via the Daily Mail). Coming not long after Cox divorced David Arquette there were relationship rumors, but the two were firmly just friends. "There was no rent," said Sheeran about the arrangement, "but I made the bed and cups of tea and things like that. If you're staying at your friend's house, you should treat it like your own" (via Goalcast).
While staying with Cox, he was able to work on some of tracks that would end up on his second album, 2014's 'x,' and she even introduced him to some more of her celebrity pals, including Jennifer Aniston. Not only that, but he introduced Cox to her now-partner, Johnny McDaid of British alternative rock band Snow Patrol.