Fetty Wap Shares Tearjerking Post After The Death Of His Daughter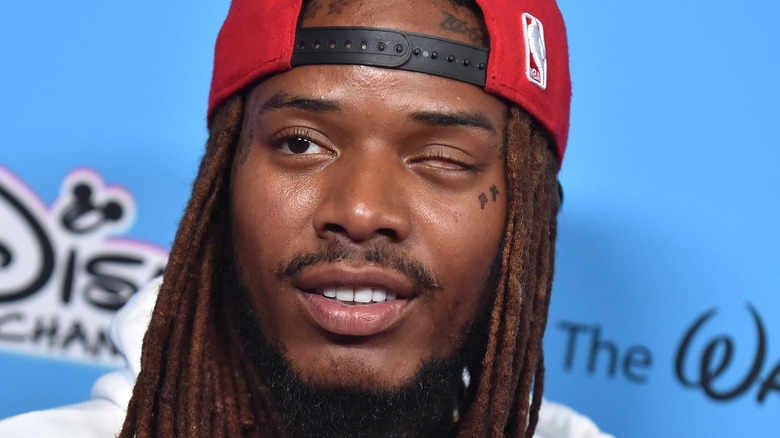 Shutterstock
There's a reason that Fetty Wap (née Willie Junior Maxwell) held off on posting about his four-year-old daughter, Lauren Maxwell's, death. Lauren's mom, Turquoise Miami, asked him not to. In her recent Instagram stories, Miami explained her request, writing that "Lauren used to get a lot of disrespectful things said about her, and I asked him not to." You don't need Miami to tell you this, of course, but she reminded The Gram, anyways. "Losing a child is as down as it gets," she wrote (via People), asking followers to show some more compassion.
On Tuesday, August 3, Fetty Wap finally broke his social media silence when he posted a memorial picture of his daughter on Instagram. He captioned the photo of Lauren smiling in a rainbow shirt, "Hey mini me (My Twin).... I love you to the moon and back forever and ever bestfriend." The rapper also held an Instagram Live tribute to his child — and was met by an outpouring of love and butterflies.
Fetty Wap's Instagram Live filled with butterflies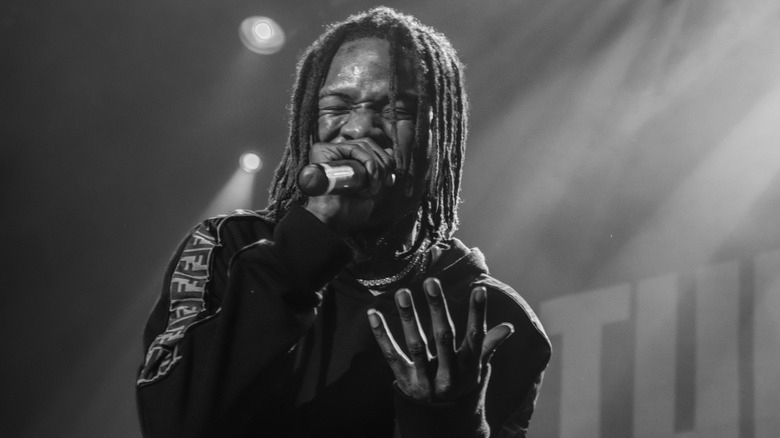 Shutterstock
In his Instagram Live tribute, Fetty Wap opened up publicly about the loss of his daughter, Lauren, for the first time. "She's good. My baby's happy now," he told his followers, holding a picture of his four-year-old daughter up to the camera, and kissing it (via Page Six). "That's my little twin right there," Fetty Wap said, asking his viewers to post butterflies onto his stream. "Shorty loved butterflies," Wap continued. "She sweared she was a mermaid." When his stream filled with blue butterfly emojis, the rapper said, "That's love. I appreciate ya'll, for real."
Lauren Maxwell's family has yet to reveal the cause of her death, although several gossip columns suggest that the young child had been sick for some time (via Daily Beast). On her own Instagram memorial, Lauren's mother, Turquoise Miami, described her daughter as a "beautiful, funny, vibrant, loving, talented, smart and hardheaded princess mermaid Aquarius," asking viewers of the post to send their love to Lauren, "because they say that souls can feel your love."