Why Britney Spears' Recent Bathroom Fiasco Has Fans Making This Surprising Comparison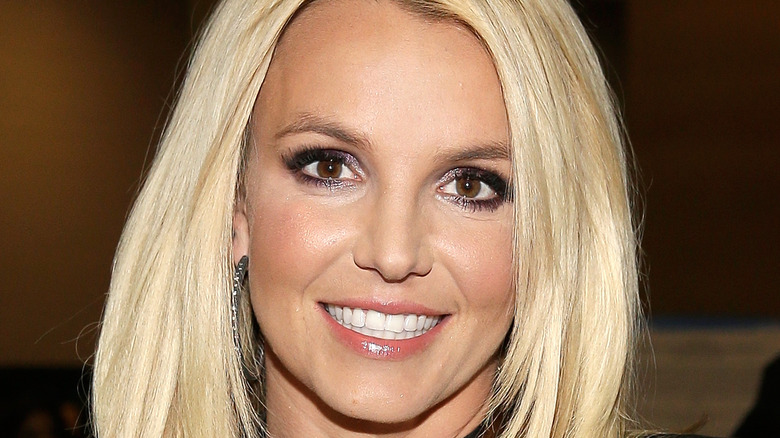 Isaac Brekken/Getty Images
Britney Spears revealed details of how she became locked inside her bathroom, and the story of what happened left some fans drawing comparisons to her ongoing conservatorship battle. In a lengthy Instagram post shared on Tuesday, August 3, 2021, the "Toxic" hitmaker explained how she had decided to take a bath at 2 a.m. and later realized that the lock on the bathroom door had become jammed. 
"I went to leave and the door was locked ... I thought ok well it's a bathroom, I can open the damn door ... no, the lock was stuck !!!!" Per the Daily Mail, the singer went on to reveal how she called out for her sleeping boyfriend, Sam Asghari, who attempted to unlock the door to no avail.
Spears continued, "I got my phone and called security to tell them to open the door ... 15 minutes went by and they finally said they'd send someone up to open the door." 
Writing on Instagram, the award-winning singer also discussed how she had stared at the bathroom door with "a yearning of just wanting it to open," and revealed that, eventually, security arrived and managed to unlock the broken door. "It finally opened !!!!!," she concluded in the post. 
Britney's fans drew comparisons to her ongoing conservatorship battle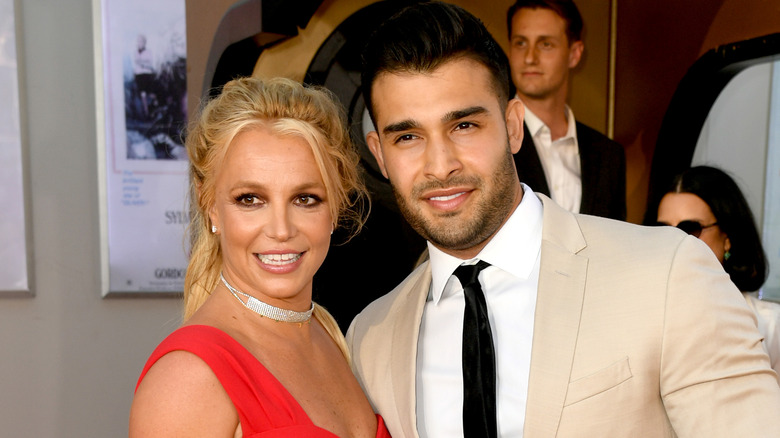 Kevin Winter/Getty Images
Although presumably intended as a fun anecdote for her millions of followers, many fans of the "Baby One More Time" singer were quick to compare her Instagram bathroom tale to her 13-year-long conservatorship — with some suggesting that Britney Spears may have shared the story as a metaphor for her ongoing legal situation (via the Daily Mail).
Referring to the #FreeBritney movement, fellow singer Miley Cyrus was one major name to draw the comparison, commenting, "They Free'd Britney for real" underneath the Instagram post in question. "Hmm sounds like a metaphor of what's happening in her life," another fan commented, while another user wrote, "A metaphor for the doors finally unlocking for you?!!?? Go Queen x."
Elsewhere, other fans of the "Piece of Me" hitmaker were quick to call out those who suggested that Spears might still require a conservatorship. "Oh my Lord, people really saying Britney maybe does need a conservatorship because she accidentally locked herself in the bathroom ... I've locked myself out of my whole damn house before! TWICE! It means nothing," one dedicated fan wrote on Twitter.