Mary Fitzgerald Dishes On Her Current Relationship With Jason - Exclusive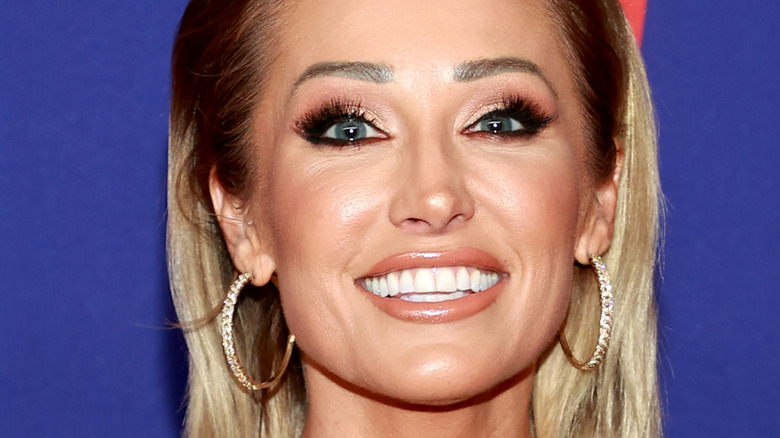 Matt Winkelmeyer/2021 Mtv Movie And Tv Awards/Getty Images
It's difficult to identify just one thing that fans love so much about "Selling Sunset," as there are simply too many things that make the show so incredibly binge-worthy. From the extravagant real estate and the glamorous fashion to the exciting celebrity appearances, and of course, the juicy drama. Whatever the reason, fans are absolutely loving the Netflix series so much that it was renewed for both a fourth and a fifth season. And while we don't have an exact release date just yet for the next season, we couldn't be more excited to see where the show takes our favorite real estate agents.
The List had the chance to sit down with the Oppenheim Group real estate agent Mary Fitzgerald, to chat all about the upcoming season and what she's been busy with. We couldn't help but get into her relationship with her fellow agents as well as how things are going with her current boss: her ex-boyfriend, Jason Oppenheim.
Here's how Jason Oppenheim and Mary Fitzgerald met
For those who don't know, Mary Fitzgerald used to date Jason Oppenheim, who is one of the two founders of the Oppenheim Group, the real estate brokerage that is featured on "Selling Sunset." While we don't have much information regarding the former relationship, Fitzgerald revealed on Season 3 of the show that they have "been friends for probably 15 years," adding that they dated for "maybe a year of that" (via Cheat Sheet). In her exclusive interview with The List, she shared that one of the other agents and her closest friend, Amanza Smith Brown, introduced her to Jason Oppenheim. "15 years ago, yeah," she recalled. "We all met at a barbecue on her rooftop."
So where do things stand between Fitzgerald and Oppenheim today? Well, Fitzgerald believes that their former relationship is nothing more than a bit of the past — and believe it or not, she even says that the two are closer now than they ever were before. "I don't think of Jason at all like ... my ex-boyfriend. He's one of my absolute best friends, we co-parent our dogs together," Fitzgerald explained.
She added that, while it took a bit of time to get to such a healthy place, it was never a challenge to keep things professional when he became her boss. "We just have ... the utmost respect for each other," she added. "Even right when we broke up, we've always respected each other above everything else."
She is now okay with Jason dating again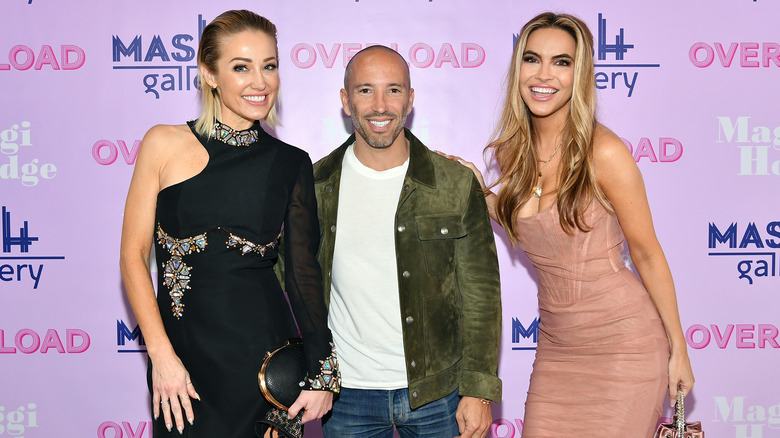 Amy Sussman/Getty Images
Things sound pretty awesome between the two. So then why did Mary Fitzgerald and Jason Oppenheim break up in the first place? Well, we don't know for sure — but Fitzgerald says it all came down to commitment. "We never did anything wrong. He just wasn't able to commit," she confessed. "He always respected me. Because he wasn't able to commit and couldn't be in a relationship doesn't mean that I should hate him, we loved each other. So why not have the person in your life?" We love this super-honest perspective on an amicable breakup! But while the two are certainly best friends at the moment, things weren't always this easy after they split.
Fitzgerald revealed that it took her about six months to be able to "transition into seeing him with other girl[s]" and to be able to act as his "wing girl." She added, "Once you wrap your head around the new dynamic of the relationship, it's been better than ever."
We're thrilled to hear that things are so healthy between these two best friends. And it's a good thing, too, as recent reports suggest that Oppenheim is now dating Fitzgerald's fellow estate agent, Chrishell Stause. But unsurprisingly, Fitzgerald is totally open to it, with Just Jared reporting that she's even thrilled for the new rumored couple.
"I couldn't be more excited for them! They are both two of my closest and dearest friends, so I'm over the moon that they're together and make each other so happy," she said.
"Selling Sunset" is available to stream on Netflix.