How Kristin Davis Really Feels About Her Sex And The City Co-Stars' Feud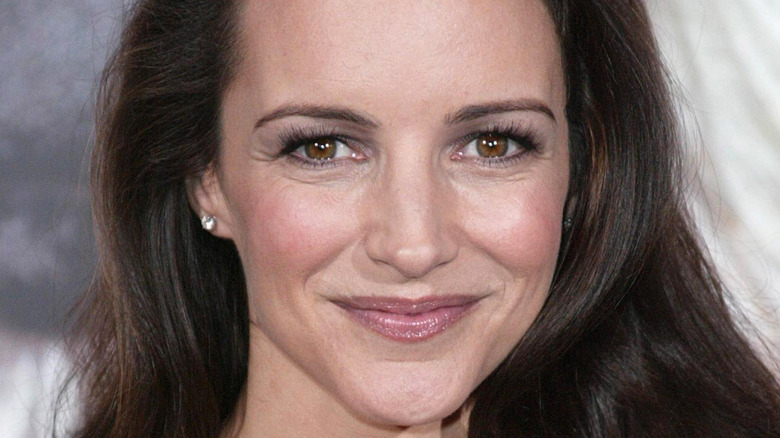 Shutterstock
In a particularly poignant episode of "Sex and the City," Charlotte York, who's portrayed by Kristin Davis, tells her three best friends, "Maybe we could be each other's soulmates, and then we can let men be just these great, nice guys to have fun with," to which Samantha (Kim Cattrall) replies, "Well, that sounds like a plan" (via Scoop Whoop).
Although "Sex and the City" was, in theory, a show (plus two movies) about dating and relationships, at its core, it was about the friendships between its four female characters, Carrie (Sarah Jessica Parker), Samantha, Charlotte, and Miranda (Cynthia Nixon). It's no secret that while Carrie and Samantha's friendship is vital to the show, offscreen, there's no love lost between Parker and Cattrall (via Elle).
The discord between the two leading ladies goes all the way back to the early aughts. As early as 2004 Cattrall was openly discussing the pay disparity between the four actresses, and in 2008, Cattrall went on record saying, "Are we the best of friends? No. We're professional actresses. We have our own separate lives."
In the years since, Parker would often deny that there was a feud between her and Cattrall, even as rumors that Parker, Davis, and Nixon excluded Cattrall on-set continued. It didn't help that Cattrall refused to reunite with the cast for a third "Sex and the City" movie, and now that the show is being revived as a mini-series for HBO, it's going forward without Cattrall (via Glamour).
Did Kristin Davis pick a side?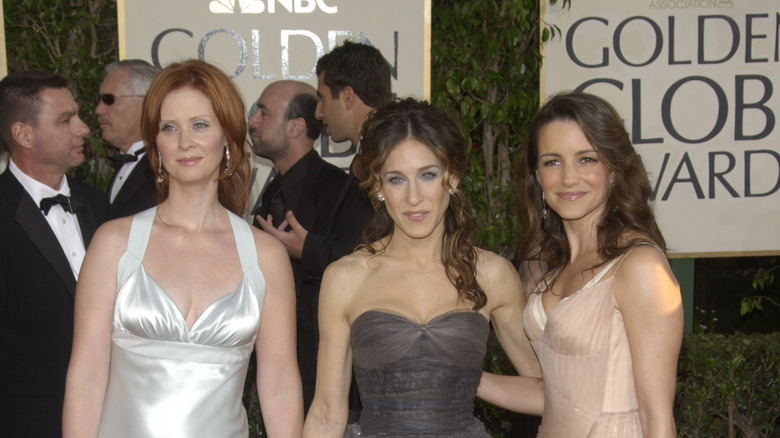 Shutterstock
The animosity between Kim Cattrall and Sarah Jessica Parker came to a head in 2018 when Parker expressed her condolences via Instagram for the loss of Cattrall's brother. Cattrall then replied to Parker, "I don't need your love or support at this tragic time @sarahjessicaparker. Let me make this VERY clear. (If I haven't already) You are not my family. You are not my friend. So I'm writing to tell you one last time to stop exploiting our tragedy in order to restore your 'nice girl' persona" (via InStyle).
Many were curious about which side their fellow cast members would take. And while some — like actor Jason Lewis — explicitly voiced support for Parker, Kristin Davis did so implicitly.
A couple of months after the Instagram altercation between Parker and Cattrall, Davis posted a picture of her daughter carrying a backpack designed by Parker in collaboration with Gap, making sure to tag and praise her friend in the caption (via Instagram). Not long after that, she posted a picture of herself, Parker, and Cynthia Nixon at the 2004 Emmys, writing "Emmy flashback — super happy memories and wishing joy to everyone tonight. We are all so incredibly lucky to get to do what we do!" (via Vanity Fair). Since Cattrall is missing from the photo, many saw this as shade towards Cattrall. While it can't be confirmed if this is what Davis intended, it does seem like something Charlotte York would do.