Here's How The New Moon On August 8 Will Affect You If You're A Libra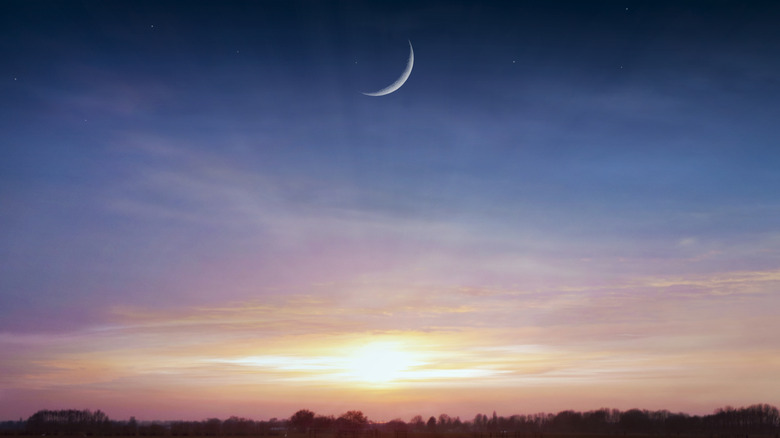 Shutterstock
Those who follow the phases of the moon and astrology probably already know that the New Moon on August 8 falls under the sign of Leo. Since Leo is all about lighthearted fun and playfulness, it seems that the celestial event may bring some interesting things into the lives of many. According to Vogue Australia, the new moon in August will be a great time for everyone to work on their romantic connections. However, they warn to take things slow and enjoy the moments instead of jumping in quickly.
For those couples looking to expand their families, this new moon may also bring some big changes into their lives. Leo signifies children and that aspect of your life could be heavily highlighted during the early days of the month. Meanwhile, reconnecting with your partner, family members, and friends is also a good idea at this time, as the new moon brings the right energy for some big connections, especially if you were born under the sign of Libra.
Libras may need to examine their close relationships during the New Moon on August 8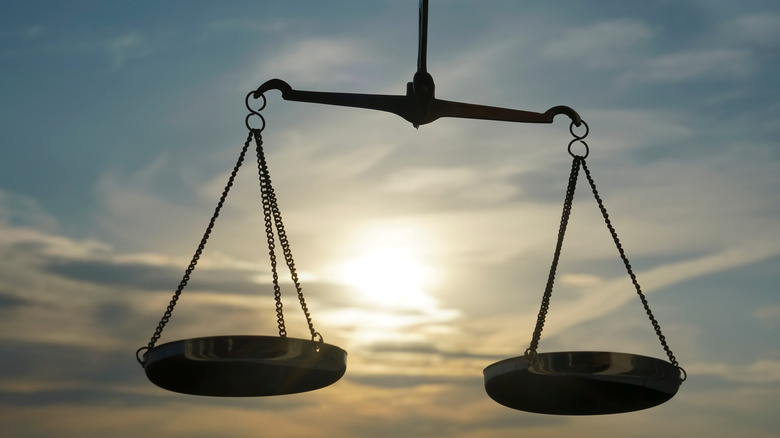 Shutterstock
According to Vogue Australia, the new moon on August 8 is the perfect time for Libras (born between September 23 and October 22) to switch up their social circles and seek out new connections that could bring more balance in their lives. Since Libras are all about balance, it won't be difficult for them to know what parts of their life may need to be tweaked. This could mean Libras need to seek out a new friendship, romantic relationship, or even a work-related connection that may help them grow or further their goals in some way.
Bustle reports that Libras may need to take a hard look at the relationships in their lives and say goodbye to anyone who isn't supportive of their dreams and ambitions. "You sometimes give up what you desire for the sake of making others happy," astrologer Ellen Bowles told the outlet. "During the new moon, practice how to maintain harmony while also having your needs fulfilled," she added. I
It appears that Libras may have to do a lot of soul searching during August's new moon, and it could lead to some major changes in their lives. However, the journey will likely be worth it as they work toward a better and happier future for themselves.