The Drugstore Retinol Product That Nicole Kidman Swears By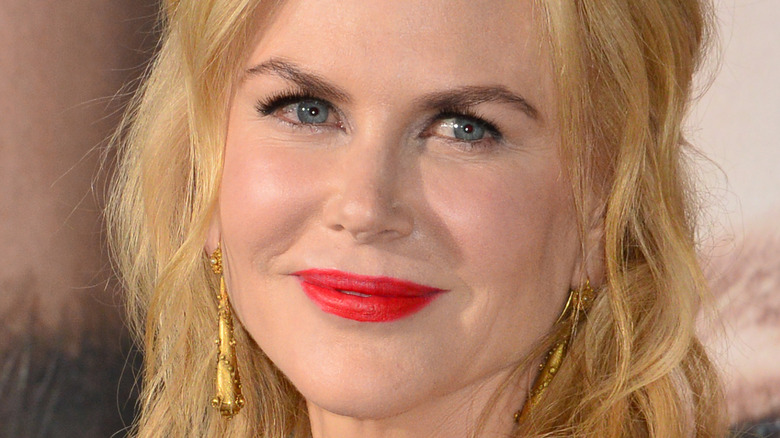 Shutterstock
If you ever spot Nicole Kidman browsing through the aisles of a CVS, you could find yourself looking for a director to yell, "Cut!" However, this incredible scene may not be too far off from reality. The award-winning actor, who should also be nominated for Best Skin, uses a range of skincare products from drugstore brands. One of which, she told Byrdie, is a retinol formula from Neutrogena. 
"I believe in using retinol at night, so I use the Neutrogena Night Repair. I know people go, 'Retinol! It'll make your skin dry,' but it doesn't," she said. She also mentioned the product to Vogue in 2017, saying, "I'm not a high-maintenance person. I believe in retinol, I do think it works. It's been scientifically proven, so [the brand's] Rapid Wrinkle Repair Regenerating Cream is good for me because I'm sensitive, and can become red if I use something too strong that's not balanced."
Retinol, a derivative of vitamin A, has been found to reduce wrinkles and even reverse skin damage, but the chemical is also known to make your skin more sensitive to the sun, per Stanford Medicine. Luckily, Kidman revealed a product that also plays a starring role in her routine: a $13 Cancer Council Sunscreen, per InStyle. Keep reading to learn about the actor's sunscreen routine. 
Nicole Kidman's skincare routine is simple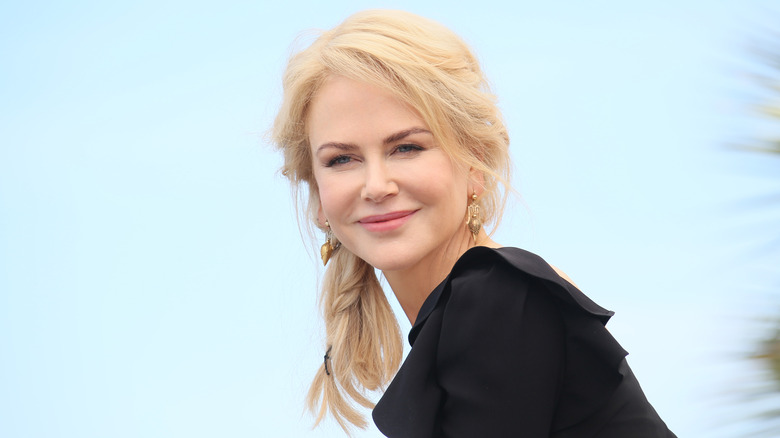 Shutterstock
While Nicole Kidman thinks retinol is an important player in her skincare routine, she also feels that sunscreen is a must-have step. "I never, ever, ever forget sunscreen. I thank my mom for that because she started me on the regime," she told Vogue. Kidman's reasoning behind depending on sunscreen so much is that she's always outside, as she told Byrdie. "Because I'm so outdoorsy — I love playing tennis, and I love working out outdoors. I love going for a run and swimming, and I just want to be able to do all of that and protect my skin because I get burnt," she explained. The "Bombshell" actor also emphasizes hydration in her daily routine.  "La Mer Crème is my go-to, but I also love Aquaphor. It costs nothing and it's amazing for dry skin, which I have," she told Allure in 2013.
However, Kidman doesn't have all day to undertake skin maintenance, so she tries to keep her routine simple. "I'm a five-minute girl in the morning and at night. I've got to put my kids to bed and spend time with my husband [Keith Urban]. I'm not going to sit there for an hour pampering myself," she told InStyle in May. That's probably good news for the rest of us, who might be trying to imitate Kidman's roadmap to perfect skin.