Here's What Full House's Kimmy Gibbler Looks Like Today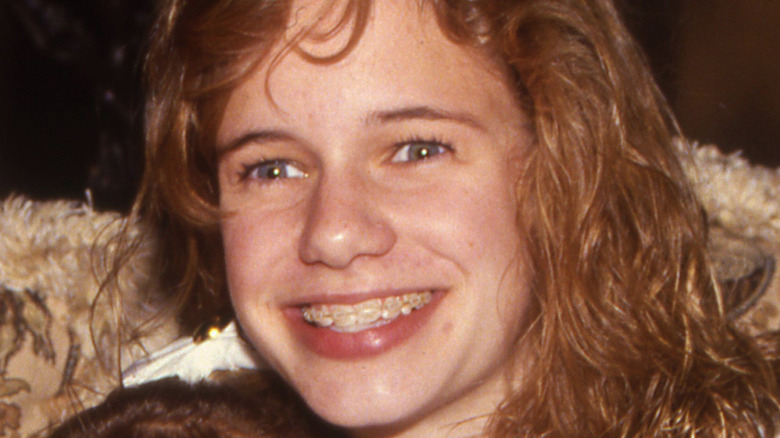 Shutterstock
Pigtails and a big smile plus a precocious know-it-all attitude helped define Kimmy Gibbler, that quintessential sitcom next-door neighbor kid who was best friends with DJ Tanner on the classic 1980s ABC series "Full House." Played by Andrea Barber, who had already made a name for herself with soap opera fans as Carrie Brady on "Days of Our Lives" (via IMDb), Kimmy would show up at the Tanner back door at the most inopportune moments with a quip or a deep thought and just as quickly make her exit.
Always dressed in something colorful and bright, young Kimmy was also a loyal friend who would be there for DJ whenever she needed her, but it was DJ who always grounded her when Kimmy wanted to veer off course and do something wild and crazy or dangerous. Who could ever forget the time a teenage Kimmy got drunk at a party and DJ had to keep her from getting behind the wheel by driving her home?
In her memoir, Andrea Barber opened up about her Kimmy Gibbler days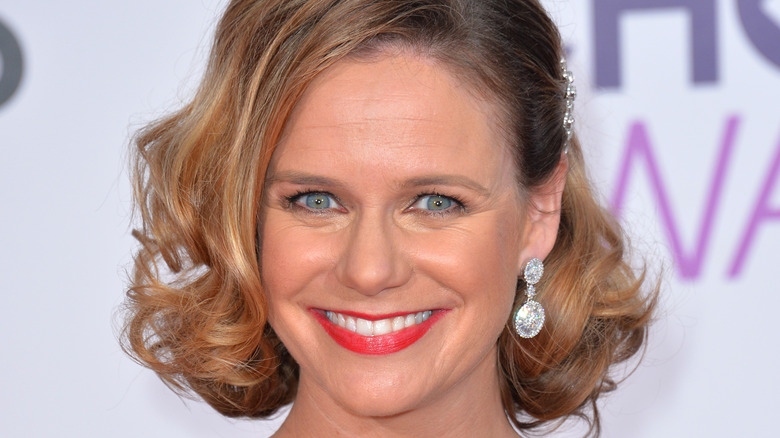 Shutterstock
In 2016, "Full House" fans were introduced to the adult Kimmy Gibbler when she made the move to "Fuller House," which streamed on Netflix until 2020 (via IMDb). During that time, Andrea Barber released her memoir titled "Full Circle: From Hollywood to Real Life and Back Again," where she describes a lifelong battle with depression and anxiety.
When she was just nine months postpartum after having her second child, Barber seemed to be having a breakdown. "It was several months of this long slow spiral of my vomiting every morning at 3 a.m. getting worse and worse and taking longer and longer to get out of bed. And I slowly stopped eating," she told USA Today. "It was when I made that 5 a.m. phone call to my dad and said, 'I need you to come pick me up. I don't know how I am going to get through the next minute of this day, much less the whole day.'"
After being diagnosed with generalized anxiety, she was able to look back at her life as a child actress and understand the nerves she had at the time were not normal. Barber did get counseling and medication, and as of this writing, is a single mom with two teens. She also still works in Hollywood, with her last project being more comedy with kids on the Nickelodeon series "That Girl Lay Lay" (via IMDb).