How Does Jennifer Aniston Really Feel About Friends Today?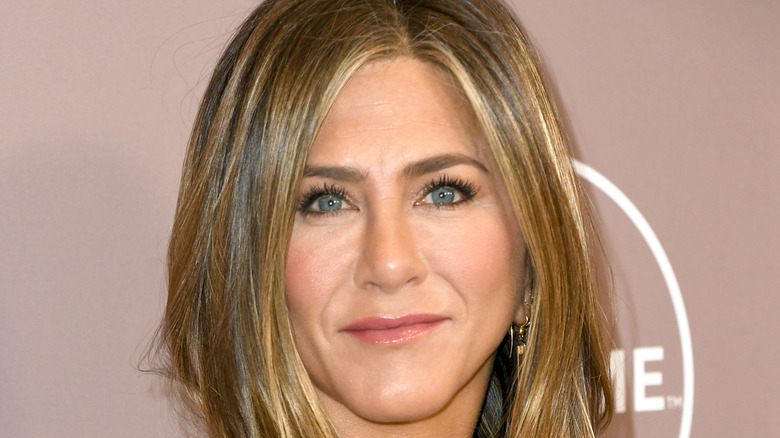 Jon Kopaloff/Getty Images
Jennifer Aniston will always be known as Rachel Green to diehard "Friends" fans. While the actress has moved on from her iconic role on the television series, she does look back on that time fondly. Following the highly anticipated "Friends" reunion special back in May 2021, Aniston opened up about what it was really like to return to the rebuilt sets with her co-stars, Courteney Cox, Lisa Kudrow, David Schwimmer, Matt LeBlanc, and Matthew Perry.
"It almost felt like time had stopped and we time traveled. And there's good in that, and then there's heartbreak in that. It's really hard to put that into a sentence, except it filled my heart," the "Murder Mystery" actress admitted during an interview on SiriusXM, per Us Weekly. "The amount of love that people have for these six characters is something that you can't really explain the meaning of it. Being reminded of the amount of happiness this show brought to people, that's a special thing to be a part of."
Aniston went on to say that the reunion was "a sucker punch in the heart in a way," given how much time has passed and how the show has been "romanticized." She shared that it was incredibly difficult to leave the show and the characters that she and all her co-stars had grown so fond of — but like most things, it was time to move on. "Our lives were ahead of us. We had our future ahead of us," Aniston added. Now, the actress is revealing exactly how she feels about the hit show nearly 20 years after the series finale.
Jennifer Aniston has a lot of love for Friends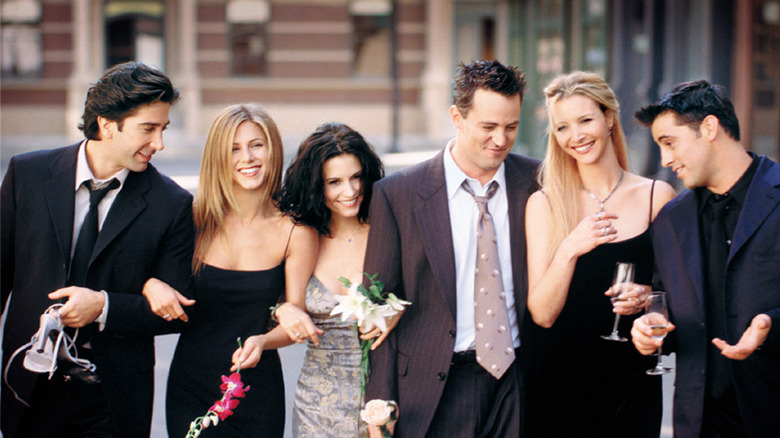 Getty Images/Getty Images
Jennifer Aniston says she has no problem looking back at her days as Rachel on "Friends." The actress recently opened up about many aspects of her life and career during an interview with InStyle. When asked about the phenomenon that was "Friends" and the lasting impact that it's had on fans new and old, Aniston was happy to share exactly how she feels about the show today. "This is eternal. It's not just out there in the ether or on a television set you've passed by, but in our actual bodies — our DNA, our bloodstream, our cells," the "Morning Show" star said. "It was a unicorn of an experience," Aniston continued. "For whatever reason, we were all at the right place at the right time, and we created something that landed its little flag on a lot of people's hearts around the world."
Aniston also confessed that she can't imagine never having played the character of Rachel Green on the iconic series, as the role changed her career and her life. "Just one little moment — a last-minute audition [for 'Friends'] that I got at 6 o'clock the night before I had to be there — and boom," she said.
As for the cast's relationship post-reunion, Aniston admitted that they haven't all gotten together just yet. However, they have been reuniting on Zoom. "We really did make a commitment to each other. We were like, 'That's the last time we wait that long to see each other,'" she said.