The Truth About Marisa Tomei's Relationship With Her Goddaughter Zoë Kravitz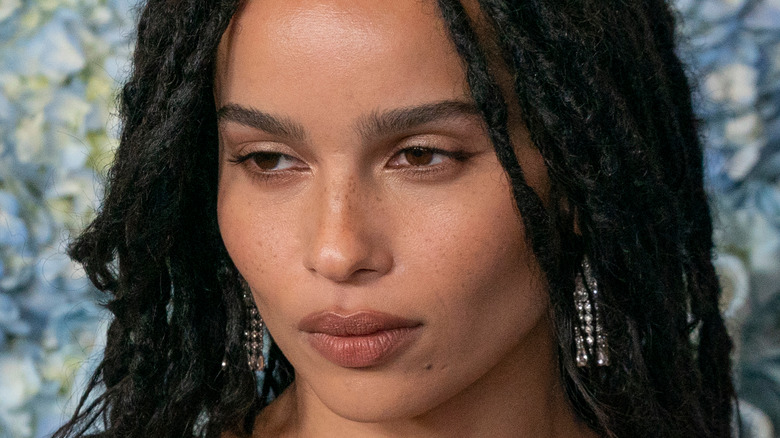 Shutterstock
Actress Zoë Kravitz is the epitome of Hollywood royalty. Her father is the mega-famous musician Lenny Kravitz and her mother is actress (and all-around goddess) Lisa Bonet. Oh, and her step-father is Aquaman himself, Jason Momoa. Can you imagine the conversations they must have at the dinner table? Not only are her parents icons, but Kravitz is also the granddaughter of legendary actress Roxie Roker and she's distantly related to NBC "Today" show personality Al Roker through that side of her family as well. Pretty amazing!
Even though Kravitz is known for her impressively famous family, some people may find it surprising to learn who Kravtiz's godmother is, as the information isn't as widely known as her other familial relations. Maybe the news gets lost in the fray of headlines surrounding Kravitz's close bond with her parents and Momoa, but the actress wants people to know how fond she is of her godmother, Marisa Tomei, as well. That's right, that Marisa Tomei!
Zoë is the goddaughter of actress Marisa Tomei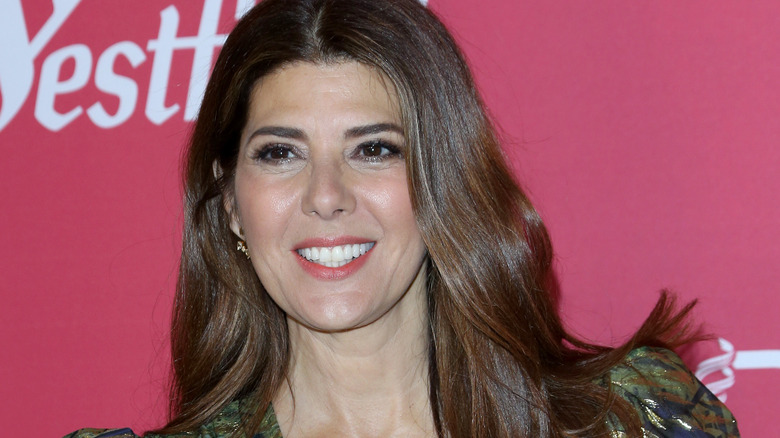 Shutterstock
Back in 2018, Zoë Kravitz did an interview with Marisa Tomei for In Style where Tomei served as the primary interviewer for the feature. The conversation starts with Kravitz affectionately cooing "Hi, Godmama" before Tomei lovingly responds with an "Aww. I've known you since you were a tiny babe." How cute is that?
 Despite the fact that neither woman has discussed their lifelong connection at length before, it's clear from the way they speak to each other in the interview that they have a deep affection for one another.
So, how did Tomei become Kravtiz's godmother? Well, Tomei starred in the 1980s sitcom "A Different World," which was actually Lisa Bonet's spin-off show from "The Cosby Show. as her character Denise Huxtable, and her journey to a HBCU! Though Bonet didn't remain on the show for multiple reasons, the two remained close. 
Tomei has stated that she and Bonet have been best friends ever since, which means it was a no-brainer when it came time to decide who Kravtiz's godparents were going to be (via PopSugar). Tomei is also godmother to Bonet's two children with husband Jason Momoa, Lola and Nakoa-Wolf. Such a beautiful family connection!