Is It Time To Buy A New Swimsuit?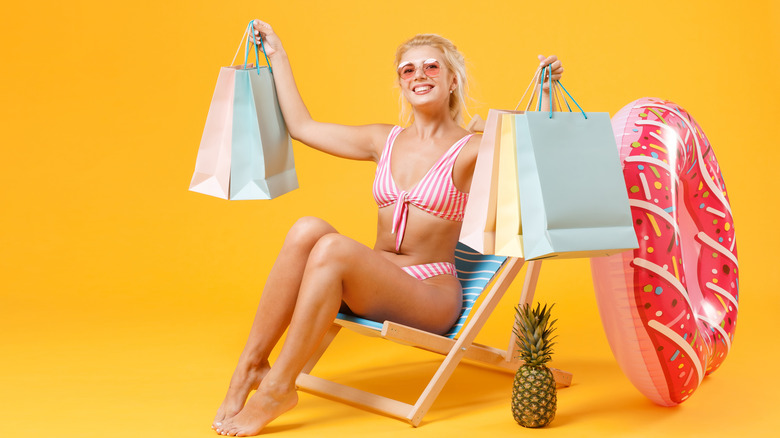 Shutterstock
Chances are that pool party invite you just got has you mentally vetoing everything in your closet. We all want to feel our best by the pool. And because many of us want to feel our best by the pool, we need a bathing suit that will do just that
But before you decide to boycott the bathing suits already in your closet, it might be time to be a little bit more considerate at first. It's too easy to blow the budget on new clothes (including bathing suits) without needing to do so. Ask yourself if the swimwear you have looks faded or has started to pill. Then check the elasticity of the suit's fabric around the midsection, shoulder straps, and around your legs, as suggested by Land's End. After all, droopy bottoms are perhaps the best reason to go bikini shopping.
There are more vital questions you should ask yourself before deciding whether or not to buy a new swimsuit. Keep scrolling to learn more about what you should be thinking before hitting the store.
Ask yourself some important questions before buying a swimsuit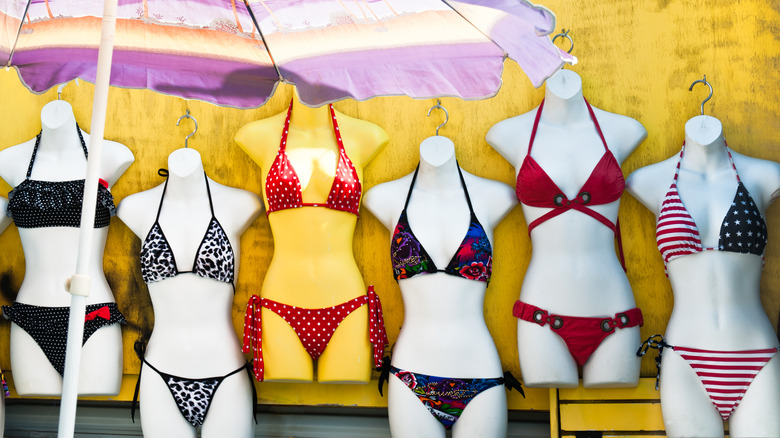 Shutterstock
The itsy-bitsy string bikini may work for lounging by the pool, but what's going to happen if you get invited to play an impromptu game of volleyball? That's why it's important to consider the activities you'll be participating in at the pool. "You should think about what you want to do in the suit. Are you planning on surfing and swimming or paddle-boarding, running after your kids, or just taking Instagram shots by the pool?"  Swimsuits For All designers Stephanie Ivulic and Kate Blodgett noted to Teen Vogue. Adding to that, they said, "You would probably want more coverage and support in a suit that you plan to be active in than one that is more for lounging."  
Asking yourself the right questions is a great start, but you should try your swimsuits on as the ultimate test to find out if you really need to splurge on a new one or not, according to Land's End. And if you're wondering when the best time of year is to buy a new swimsuit for any budget, the best prices happen toward the end of summer. Many retail stores choose to hold their biggest swim clearance sales in September, according to Business Insider.
So is it time to buy a swimsuit? Only you know the answer to that. But asking yourself about your budget, what's already in your closet, and the future poolside activities you'll be partaking in is a great way to find that answer.