The Truth About Barbra Streisand And Andre Agassi's Relationship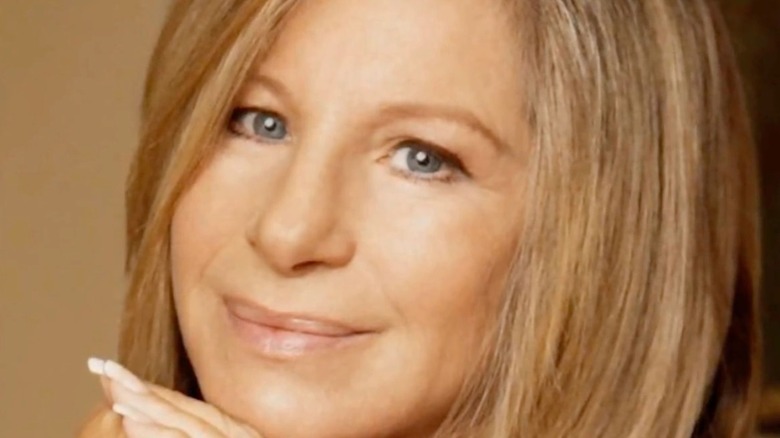 Handout/Getty Images
The multi-hyphenate of all multi-hyphenates Barbra Streisand has had quite the storied career, from the streets of Williamsburg, Brooklyn, to music superstar, actor, director, EGOT (winner of an Emmy, Grammy, Oscar and Tony), and Presidential Medal of Freedom recipient (via New York Times, Forbes). It perhaps comes as no surprise then that Streisand has had an epic love life as well, with romances — rumored and otherwise — that rival what you'd see in any Streisand movie.
While pitching a tell-all memoir more than a decade ago, Streisand's ex-boyfriend Jon Peters claimed Babs had affairs with a number of her on-screen co-stars (via Parade). According to Peters, they included Robert Redford ("The Way We Were"), Kris Kristofferson ("A Star Is Born"), and even Ryan O'Neal ("What's Up, Doc?").
Streisand also allegedly had an on-set affair during the making of her very first film, "Funny Girl," with co-star Omar Sharif, who was already well-known for his roles in "Doctor Zhivago" and "Lawrence of Arabia" (via Daily Mail). Streisand was married to Elliot Gould at the time.
Gould and Streisand divorced in 1971, after eight years of marriage (via People). Streisand would not marry again until 1998, when she wed James Brolin, but there were certainly relationships in between that time — some more surprising than others.
The two had a 'very special friendship'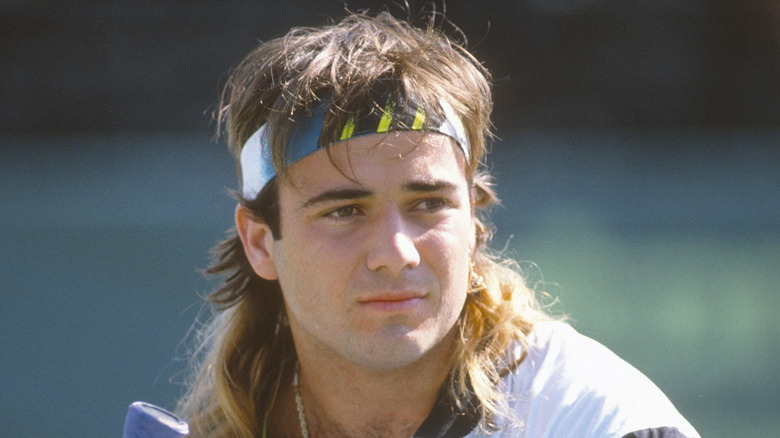 Focus On Sport/Getty Images
They say age is nothing but a number — and nowhere is this more true than in Hollywood. May-December romances aren't the exception, but the norm. Typically it's much rarer that the woman is the older one in the relationship — but what's more Barbra Streisand than doing something that isn't typical?
In the '90s, Streisand once again made waves for her affair with tennis star Andre Agassi, who just happened to be 28 years her junior (via Fabiosa). At the time, Streisand could be spotted at Agassi's tennis matches and it didn't go without notice when he would gesture to her in the crowds (via Independent). At the time, Agassi would say the two simply had a "very special friendship" and that Streisand was "a real good friend, more than that I cannot say." It is, of course, bad manners to kiss and tell.
Only years later would Agassi come clean about what really went on between the two, writing about it in his autobiography. Agassi would recall that he was "intrigued" and "fascinated" by Streisand as well as her voice — just like the rest of the world — and the two laughed off the public's shock and dismay at their age gap. "Dating Barbra Streisand is like wearing Hot Lava," Agassi recounted.
Eventually the two would part ways. Agassi married fellow tennis player Steffi Graf, and, of course, Streisand married James Brolin (via People).