The Truth About What Happened When Maisie Williams Auditioned For Game Of Thrones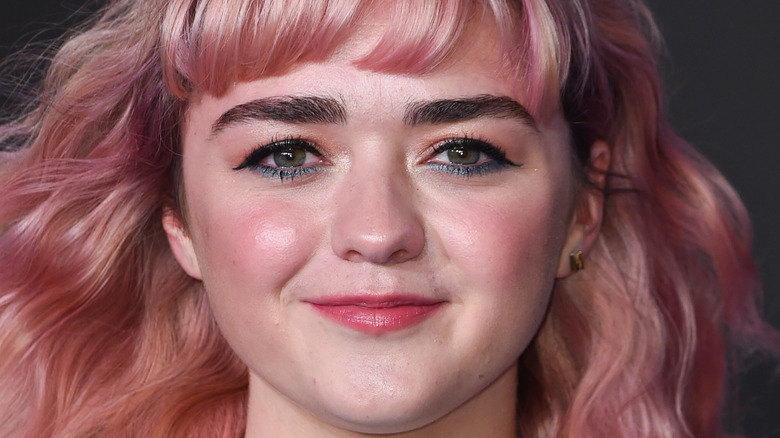 Shutterstock
As far as first roles go, landing a major part on "Game of Thrones" is a pretty amazing feat. That was the case for Maisie Williams in 2011. Williams was just 12 years old when she auditioned for the role of Arya Stark on HBO's adaptation of George R. R. Martin's "A Song of Ice and Fire" novels. It was an audition she very nearly missed, as it just so happened to coincide with a school field trip.
"I desperately wanted to go on a school trip instead, and good job I didn't," she told "Lorraine" host Christine Lampard (via YouTube), who pointed out that Williams' mom made sure she didn't miss the opportunity. It wasn't the actor's first audition. Williams had studied at Performing Arts at Bath Dance College (via Bristol Live) and tried out for a few roles, including "Nanny McPhee," before coming across the role of Arya.
It was that experience in auditioning that helped her feel comfortable with the role of the second youngest Stark. "What I'd noticed was a lot of other kids were just really well put together, and I never felt like that," Williams told Backstage, explaining that she'd often forget her water bottle or script. "But what I realized, when I got the part in 'Game of Thrones,' was that all those things about me that were different made me right for the role."
Auditioning for Arya made Maisie Williams embrace the 'strange' and 'unique' things about her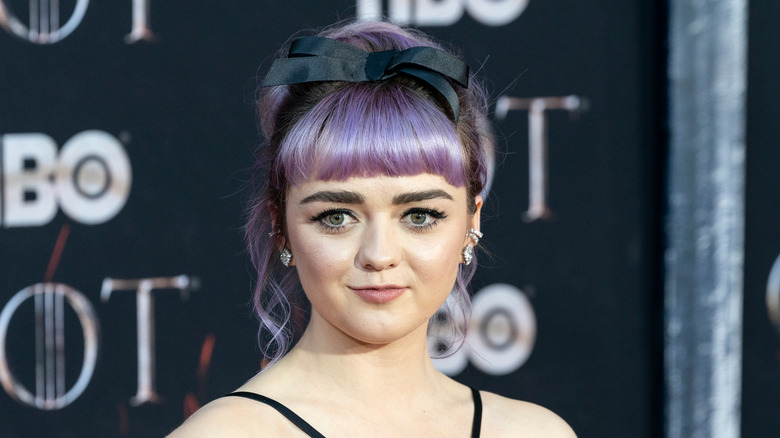 Shutterstock
Even on the day of her "GoT" audition, Williams realized she had a hole in her leggings and tried her hardest to hide it. "But now I know that Arya is known for being scruffy, especially when she was a kid. She's always the cause of her mother's shame; she's always late or has been out playing in the mud — stuff like that," she explained (via Backstage). Williams said she "learned very early on that the strange things about you are what makes you unique and what might make you perfect for the role."
Williams absolutely owned her audition (via YouTube), already encapsulating the determination of Arya's character. But before she fell in love with her character, her goal for landing the audition was to earn enough money to buy a new laptop. "The thing I was really obsessed about was whether I would earn enough money to buy myself a laptop," she told the Guardian. "My stepdad, Gary, just looked at me and said, 'I think there'll be enough for a couple of laptops, Maisie.'"
Once she got the role and the money started coming in, Williams was blown away at what she could do with it. "Suddenly I could pay for my own dancing lessons and school trips, all those things my mum had always paid for," she explained. "I was able to help out."