What Does Gabby Barrett's Musician Husband Think Of Her Musical Success?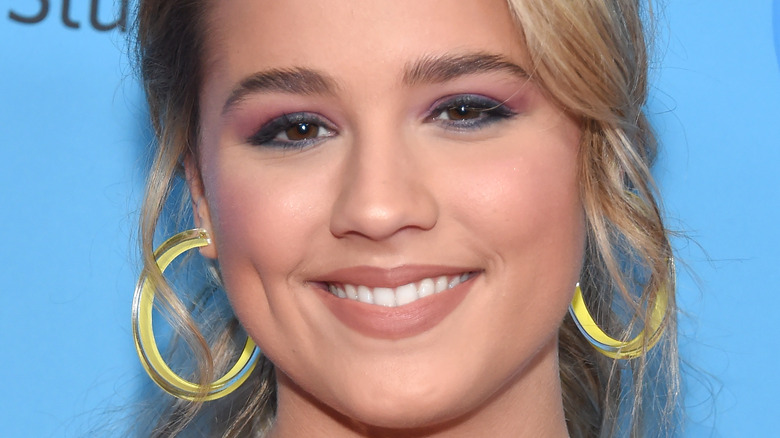 Shutterstock
The goal of "American Idol" might be to find the next singing sensation, but sometimes the contestants can find love too. Take Gabby Barrett and Cade Foehner — who both appeared on the 16th season of the show in 2018 — found romance after hitting it off on the singing competition. (Barrett and Foehner finished third and fourth, respectively, per USA Today). In October 2019, when Barrett was 19 and Foehner was 23, they got married, according to The Boot. And just a couple of years later, in January 2021, Barrett shared on Instagram that they welcomed their first child, daughter Baylah May.
Both rising country stars, they're a successful young couple, but Barrett in particular has shot to stardom. Her debut single "I Hope" hit No. 1 on Billboard's Hot Country Songs chart, and shot to No. 3 on the Billboard Hot 100. Of course, these milestones are cause for celebration, so what does Foehner think of his wife's musical success? Let's take a look.
Cade Foehner is supportive, even joining his wife on tour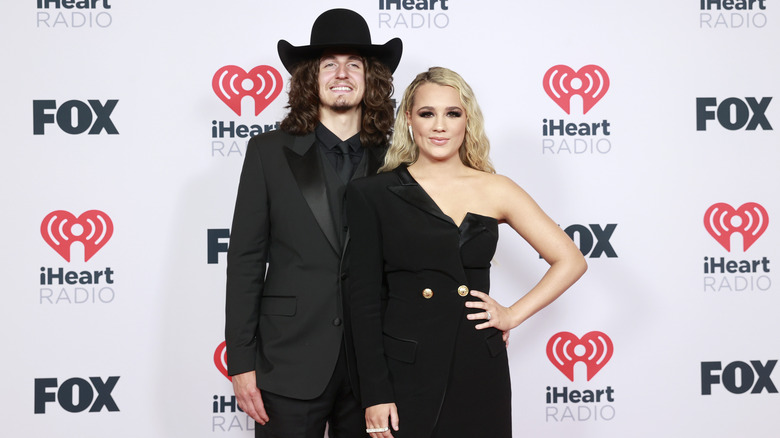 Emma Mcintyre/Getty Images
Cade Foehner is supportive of his wife's endeavors, and even helped out with the production of her debut album, 2020's "Goldmine," co-writing one of the tracks and appearing on tour with her as her guitarist on some dates, per Country Now. Speaking about her husband, Gabby Barrett gushed to the outlet, "He's always been extremely supportive of my music, and I've been that way towards him. It's exciting that we're doing that together now, and he's playing guitar on the road with me ... You know, we do all this together. It's really cool to have your spouse out there with you." 
However, the couple hasn't been getting too carried away — not even with the success of "I Hope." Barrett describes herself and Foehner as "really boring" and "not party people," as they celebrated the success of the song by going home, "cooking a special supper," and making a pie, Barrett "curled up by the fireplace later that night."