Here's How Many Grandchildren Maxine Waters Has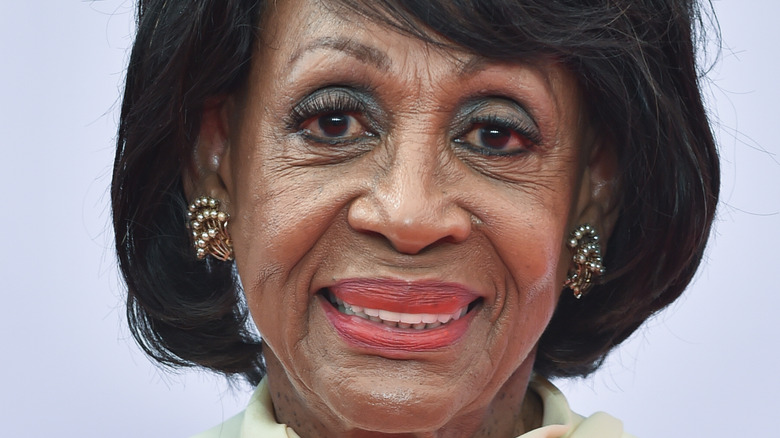 Aaron J. Thornton/Getty Images
Maxine Waters is a political powerhouse. The Democrat from Los Angeles has been elected to the United States Congress 15 times (via Los Angeles Sentinel) and is known for passionately tackling social and economic issues over the years.
Waters was one of 13 children raised by a single mother in St. Louis, Missouri. Growing up in such a large family, she had to begin working when she was just 13 years old. She would go on to get a sociology degree from California State University — Los Angeles and become a teacher (per The History Makers).
She married her now ex-husband, Edward Waters, in 1956. The couple shares two adult children together, Karen and Edward Waters. After they separated in 1977, she married her current husband, Sidney Williams. He's the former U.S. ambassador to the Commonwealth of the Bahamas. Although they have no children together, Waters does have grandchildren from her two adult children from her first marriage.
Maxine Waters' grandson worked for her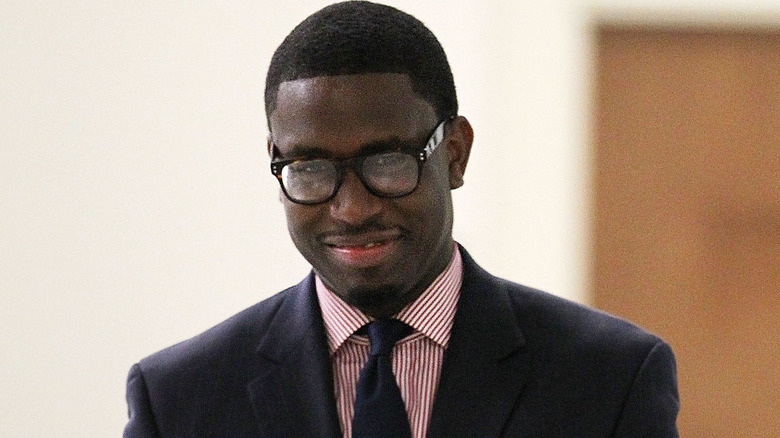 Alex Wong/Getty Images
According to her official website, Maxine Waters has two grandchildren. She is close with them, as her grandson, Mikael Moore, was once her chief of staff. Moore is the son of Waters' only son, Edward, per the Los Angeles Times. Getting the job with his grandmother wasn't as easy as you'd expect, per the Los Angeles Times. "Waters had been without a chief of staff for several years, and in 2007 Moore presented the congresswoman with a binder full of reasons why he should get the job. After a months-long conversation, he did."
Moore is no longer a member of his grandmother's staff, though he spent several years working alongside her. He now works for the singer Janelle Monae. Talk about doing a 180! On leaving his position in Washington, Moore said (via The Washington Post), "Working with the congresswoman, I learned about building relationships, being honest, having big ideas and not being afraid to buck the status quo." 
Now, it seems that Waters and Moore can go back to being family members rather than business associates.