Maxine Waters' Net Worth May Surprise You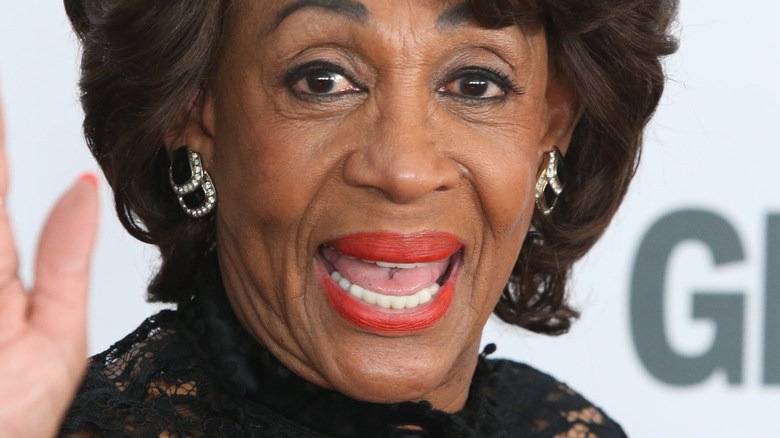 Shutterstock
Maxine Waters has been in politics for a long time. She has served as the U.S. representative for California's 43rd district since 1991, and before that, was a member of the California State Assembly since 1976 (via Congress.gov). Chairwoman of the House Financial Services Committee and even one of Time's 100 Most Influential People of 2018, Waters is a real senior figure in Congress, and even at the age of 83 is showing no signs of slowing down.
Waters was born in Missouri in 1938, and she moved to California in 1961. Once in the Golden State, she worked various jobs, including being a telephone operator and an assistant teacher, before enrolling at Los Angeles State College — now California State University — and getting her bachelor's degree in sociology in 1971. Her political career would get off the ground a couple of years after that (via The Guardian). 
The octogenarian congresswoman has been able to fit a lot into her life, but how much money has she amassed over the years? Here's Maxine Waters' net worth; it might surprise you.
Maxine Waters is a millionaire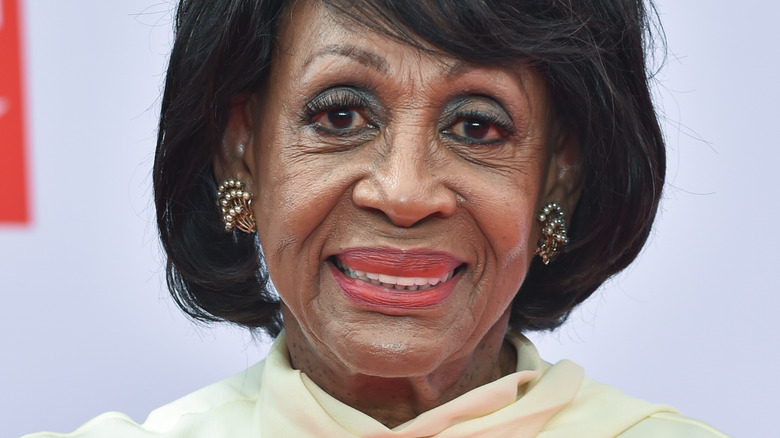 Aaron J. Thornton/Getty Images
According to Celebrity Net Worth, Rep. Maxine Waters is worth $2 million. The site claims that on her latest wealth disclosure, Waters listed $1.5 million worth of assets and $1.4 million worth of liabilities, with her home being valued between $1 and $4 million, depending on the current real estate market.
Waters, whom President Joe Biden recently appeared to suggest should run for the Senate (via Fox News), kickstarted her political career back in 1973, when she began working as chief deputy to David S. Cunningham Jr. (who was on the Los Angeles City Council), before being elected to the California State Assembly herself in 1976 (via the Los Angeles Times). Waters became known for her opposition to apartheid in South Africa, and has also been a critic of the Iraq War, as well as several former presidents, including George H.W. Bush, George W. Bush, Barack Obama, and Donald Trump (via Politico).