Here's What Jonathan Lipnicki Looks Like Today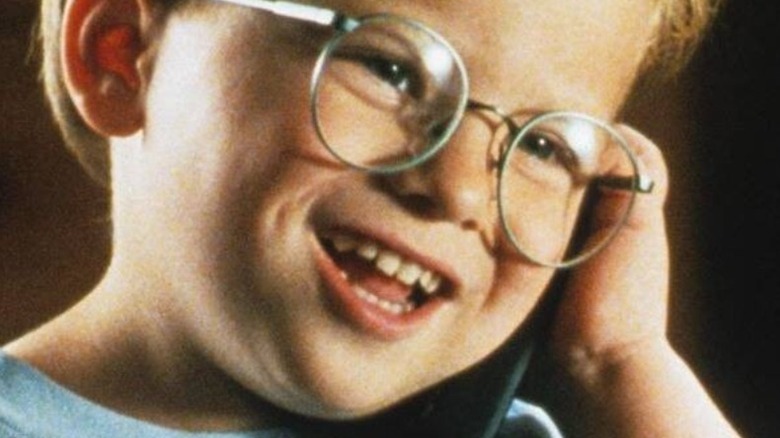 Tristar Pictures
It's hard to imagine a bigger break than appearing opposite Tom Cruise. But, back in 1996, 6-year-old Jonathan Lipnicki made his onscreen debut as a bespectacled scene-stealer alongside one of the biggest movie stars in the world in "Jerry Maguire." Although the flick was a massive introduction to the pint-sized actor, Lipnicki spent the next few years proving he was no flash in the pan, landing recurring roles in "The Jeff Foxworthy Show" and "Dawson's Creek," alongside many other productions (via IMDb). 
Later, his roles in "The Little Vampire" and the "Stuart Little" movies established Lipnicki's child star bona fides. Today, the blonde actor might not be as prolific as he once was, but Lipnicki hasn't gone down a dark path, either, like many others of his ilk. He's still very much a Hollywood stalwart even after leaving his most famous character, George Little, behind. Lipnicki might be focusing on the indie side of things these days, but he's just as busy. Besides, being mega-famous isn't all it's cracked up to be.  
The former Stuart Little actor is focused on being happy
Although Jonathan Lipnicki is grateful for making it big so early in his career, the actor admitted it wasn't always easy being one of Hollywood's brightest child stars. In 2017, he took to Instagram to share how tough of a time he had in school. In a since-deleted post, as reported by ABC News, Lipnicki admitted, "As a kid/teen I was made fun of relentlessly... I was told I was a has-been and would never book a job again. I was made to feel like garbage every day of middle school to the point where I had a panic attack every night before school, because I wondered how I would get through the next day." The "Stuart Little" star explained he wanted to encourage others not to give up, because — despite how hard things were at the time — Lipnicki was able to continue working and focus on his art above all else. 
In fact, by the time he turned 26 — a full 20 years after his initial debut — Lipknicki had made more movies as an adult than as a child. His IMDb page is stacked with interesting fare, most of which is indie. Lipnicki explained to ABC News, "I am chasing my dreams and I couldn't be happier." The actor's Instagram page lists several huge life achievements, describing Lipnicki as an "Actor | Producer | Dogfather | Brazilian Jiu-Jitsu Blackbelt" and "Muay Thai" enthusiast. Evidently, he didn't peak as a kid.