The Truth About Robin Williams And Christopher Reeve's Time As Roommates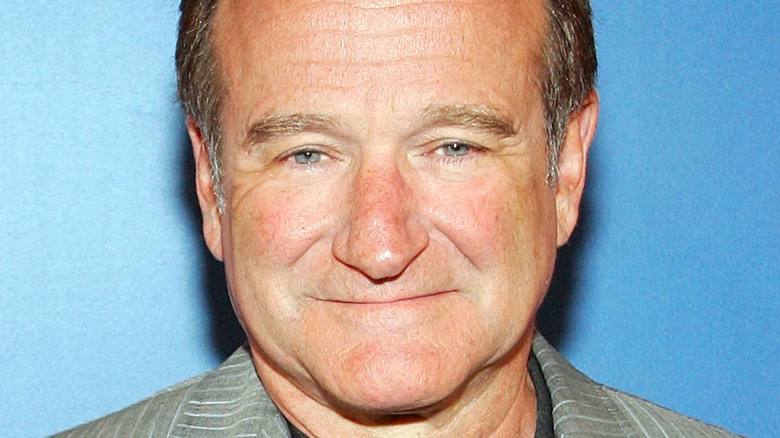 Ethan Miller/Getty Images
Robin Williams and Christopher Reeve were beloved to audiences across the world during their lifetime, with each becoming breakout stars by playing fantastical characters not of this planet. Reeve, of course, was known as Superman, the hero from the planet Krypton, in the 1980s series of hit movies by the same name. Williams, on the other hand, became a household name on television playing Mork, a zany and loving sitcom alien from Ork, on the ABC comedy "Mork & Mindy." And let's not forget his impeccable voice acting as Genie in the Disney animated classic, "Aladdin," per IMDb.
What many people don't know is that Williams and Reeve were also both Juilliard-trained performers, having attended the New York City-based performing arts college in the early 1970s. While pursuing their degrees that would lead to successful Hollywood careers, Williams and Reeve were roommates. Although neither performer is still with us today, during their younger years studying their art, the pair struck up a death-do-us-part friendship that spanned the decades, according to PopSugar.
Robin and Christopher take different paths to make it to Juilliard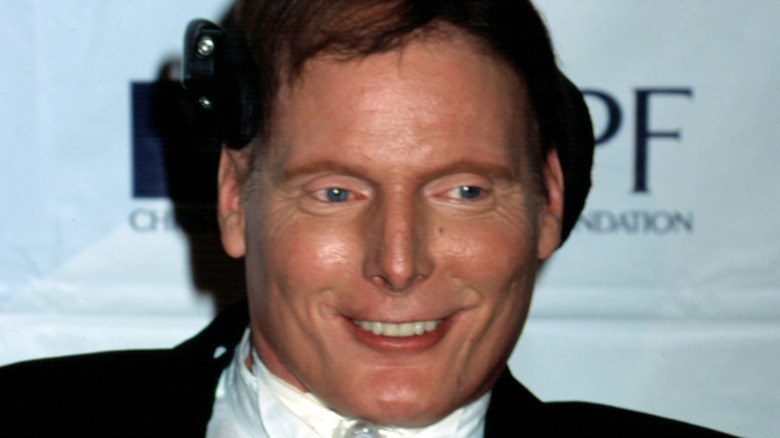 Shutterstock
Robin William was born on July 21, 1951 in Chicago, IL and attended Claremont Men's College and College of Marin before making the move to New York and enrolling in Juilliard (via Biography). 
Meanwhile, Christopher Reeve knew the New York City scene as that's where he was born on September 25, 1952. Before Juilliard, he studied in the Ivy League at Cornell University (via Biography). When they both made it to the Juilliard, they were the only two students in their class in the Advanced Program.
In his 1998 autobiography "Still Me," Reeve described his first meeting with the eccentric Williams, and his description of Williams seems very on-brand for the late actor and comedian. "The first person I met at Juilliard was the other advanced student, a short, stocky, long-haired fellow from Marin County, CA, who wore tie-dyed shirts with tracksuit bottoms and talked a mile a minute," (via Pop Sugar)
The duo's friendship survived tragedy till the very end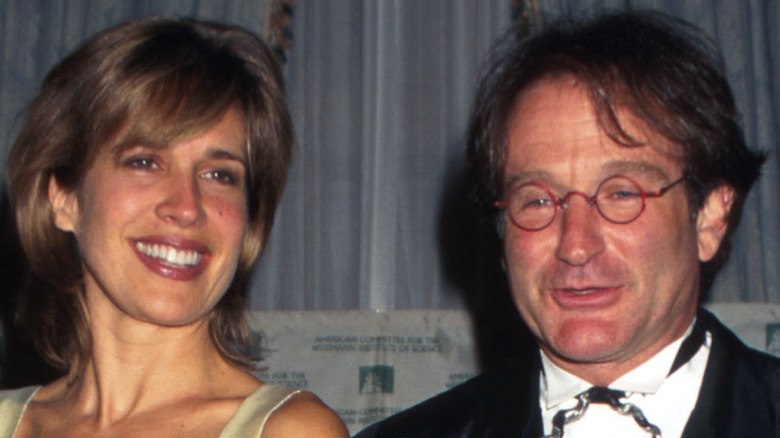 Evan Agostini/Getty Images
While Christopher Reeve became known as Superman, an iconic role that would make him a household name for decades to come, Robin Williams used his comedic and improvisational skills in stand-up acts and in box office hits like "Mrs. Doubtfire," "Aladdin," and "Hook," eventually winning an Academy Award for "Good Will Hunting" (via Biography). Still, their friendship endured even when life threw some serious curveballs.
In 1995, Reeve's entire life changed after a horse-riding accident. His spinal cord was severely injured and he became a quadriplegic, left paralyzed from the neck down, only being able to breathe with medical assistance (via Biography). Although he vowed he would one day walk again as he advocated for disability rights, Reeve passed away on October 10, 2004, after suffering complications from an infected bed sore, according to Today.
After Reeve's wife, Dana (pictured, right), died two years later, Williams vowed to take care of his young son, William. Sadly, Robin Williams took his own life on October 11, 2014, as reported by The New York Times. Williams' children didn't forget their father's devotion to his Juilliard roommate and donated 87 of the performer's bicycles to the Christopher & Dana Reeve Foundation and The Challenged Athlete's Foundation (via PopSugar).