The Real Reason Selma Blair Was Fired From Anger Management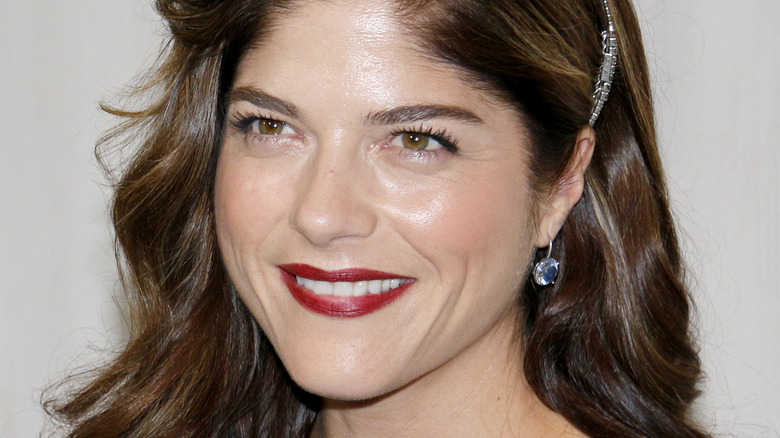 Shutterstock
Actor Charlie Sheen is no stranger to controversy. In fact, he was fired off his long-running show "Two and a Half Men" following clashes on and off-set with the cast as well as the show's creator, Chuck Lorre (via TV Insider). It's well reported that Sheen struggled with drug and alcohol addiction, but the final straw came when Sheen appeared on controversial radio host Alex Jones's show and said Lorre was a "clown" and a "charlatan."
Sheen was fired during Season 8 of the show, with onscreen characters explaining that he was killed after falling onto the train tracks in Paris. Sheen would then go on to insult his replacement, Ashton Kutcher, on Twitter, saying "Now quit barfing on my old brilliant show. Remember 'Punk'ed?' How duz it feel?" (via The Hollywood Reporter).
Given his long history of erratic behavior, it was hard to imagine that anyone in Hollywood would want to work alongside Sheen. And yet, it wasn't too long before it was announced that Sheen would be returning to television with a new show on FX, appropriately titled "Anger Management." The TV show — based on the 2003 film of the same name — found Sheen playing an anger management counselor who had anger management problems of his own.
Unfortunately, just like Sheen caused problems for his castmates on "Two and a Half Men," he did so on "Anger Management" as well — including co-star Selma Blair.
If you or anyone you know is struggling with addiction issues, help is available. Visit the Substance Abuse and Mental Health Services Administration website or contact SAMHSA's National Helpline at 1-800-662-HELP (4357).
The wrath of Charlie Sheen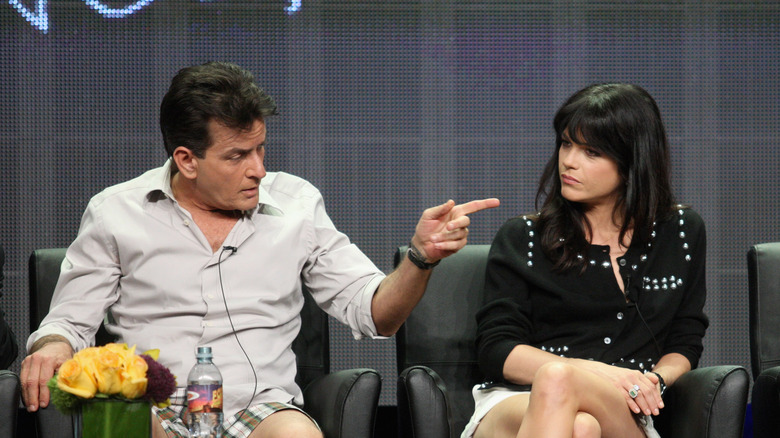 Frederick M. Brown/Getty Images
Selma Blair, who is perhaps best known for her work in films like "Legally Blonde" and "Cruel Intentions," played Dr. Kate Wales, the love interest of Charlie Sheen's character and a fellow therapist, on "Anger Management" (via TV Tropes).
However, Blair and Sheen clashed on-set and this friction reportedly came to a head when Blair expressed dissatisfaction with Sheen's professionalism (via Insider). When Sheen got wind of this, he said it was him or Blair — one of them had to go. Given that Sheen was both the star of the show, as well as one of its executive producers, it was Blair who ultimately was given the boot. Sheen then sent Blair a text wherein he "dismissed her from the series and called her a 'c***.'" With co-stars like that, who needs enemies?
For her part, Blair never addressed the situation directly, but rather wrote on Twitter, simply, "I thank you for support and love."
The show produced a grueling two episodes per week and ultimately fulfilled its 100-episode order, at which point it was canceled by FX (via E! Online). However, it still came with quite the payday for Sheen, who was promised between $75 and $200 million for completing 100 episodes, and an even bigger payout should the show perform well in syndication (via TMZ).