The Face Mask That Queer Eye's Fab Five's Jonathan Van Ness Swears By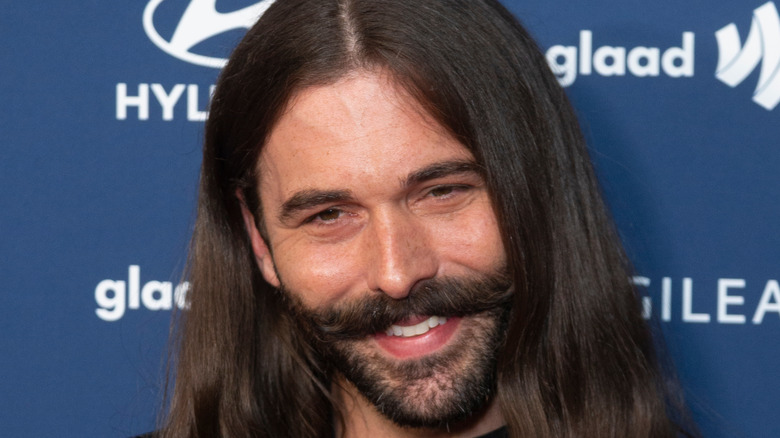 Shutterstock
During their time on Netflix's "Queer Eye," Jonathan Van Ness unveiled to the world the power of color-correcting sticks, a good haircut, and a little bit of inner confidence. The author and beauty expert extraordinaire led many of the show's contestants through a complete makeover and taught them there's no shame in showing yourself a little bit of self-love. And they're not afraid of opening up that love and taking a moment for themselves. Here's the face mask that "Queer Eye's" Fab Five's Jonathan Van Ness swears by. 
Vogue reported that Van Ness is a big fan of clarifying formulas in their routine. Speaking to The New Yorker about their job and passion for self-care, Van Ness reiterated their belief that feeling beautiful inside and out is key. "I obviously love to do hair. And I love to do transformation sometimes. But I feel like my passion, and my role is more about accepting who we are and embracing who we are," they said. "I'm a lot of times more of, like, the anti-transformation beauty expert. I really want people to celebrate themselves, and that's always what I'm trying to do."
Van Ness has always looked completely fantastic on-screen and they admitted in a YouTube video that one of the most common questions they've been asked since they started "Queer Eye" in Season 1 is what products they use on their skin. Van Ness broke it down and the mask they use looks seriously luxurious.
Van Ness' skincare is all about cleaning and clarifying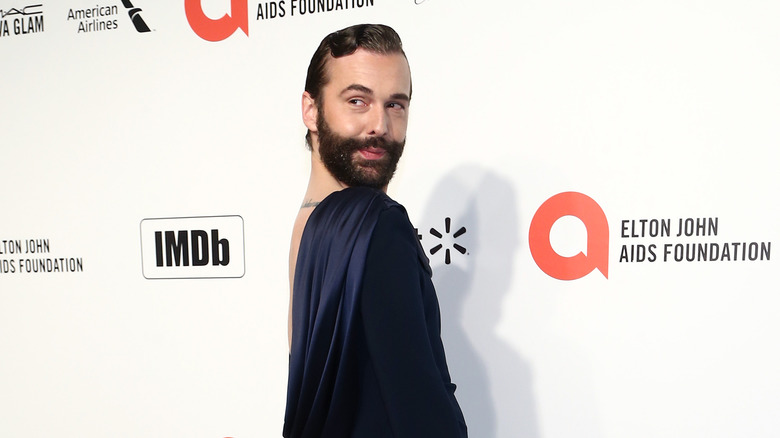 Tommaso Boddi/Getty Images
In a number of interviews, Jonathan Van Ness has exposed their beauty secrets –sharing is caring after all. When it comes to face masks, they told Vogue that they're committed to the Herbivore Blue Tansy BHA and Enzyme Pore Refining Mask. The blue solution sits in a luxury glass jar and costs $48.
"It makes my skin look more beautiful," Van Ness said of the product. However, they also said that they're open to making their own masks and they love Peter Thomas Roth and Skinceuticals products too.
Looking after your base is so important and this appears to be something that Van Ness holds on to. During a video with Byrdie, they said they traditionally have a six-step skincare routine. This includes the Peter Thomas Roth Water Drench Cloud Cream Cleanser, Tatcha Luminous Dewy Skin Mist, and Biossance Squalane + Marine Algae Eye Cream. They follow this up with a serum from Biossance, moisturizer from Algenist, and Biossance Squalane Vitamin C Rose Oil.
In another YouTube video, Van Ness used a lot of products from Biossance again, proving the brand must be a bit of an essential in their bathroom cabinet. Van Ness noted, "You don't want to be too rigid in your skincare that you stop listening to what your skin is saying." 
And don't forget when you're finished you need to take your perfume, spray, delay, then walk away.