Why This Royal Expert Says Meghan Markle's Birthday Video Was Poking Fun At The Queen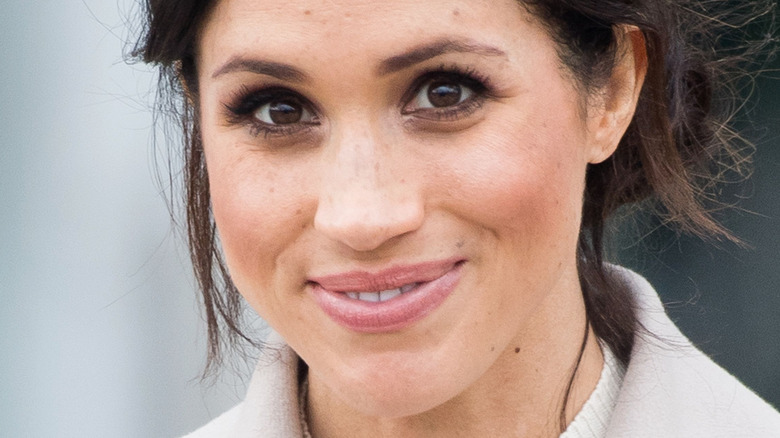 Shutterstock
Meghan Markle hasn't been able to do much without controversy in recent years, and her latest birthday video is no different. After the Duchess of Sussex shared a clip of herself celebrating her 40th birthday with a video call to actress Melissa McCarthy, royal biographer Angela Levin, the author of "Harry: Conversations with the Prince," accused her of mocking Queen Elizabeth, 95, and "showing what she really thinks" of The Firm.
Markle was seemingly doing a good deed when she shared the video on the website of her charity, Archewell, to promote the return of women in the workplace post-COVID. She appeared from the Los Angeles home she shares with Prince Harry, 36. Levin, however, suspected she was making fun of Her Majesty's habits of drinking tea and wearing fancy hats and gloves.
"Anyone else think that Meghan and her friend Melissa McCarthy were mocking the Queen in the birthday video?" Levin wrote in a post shared on Twitter. "Both holding old fashioned cup and saucer like Meghan used in her blog after first meeting with the Queen. Melissa sipping from the cup wearing fancy hat and gloves?"
Twitter is divided over the expert's claim about Meghan Markle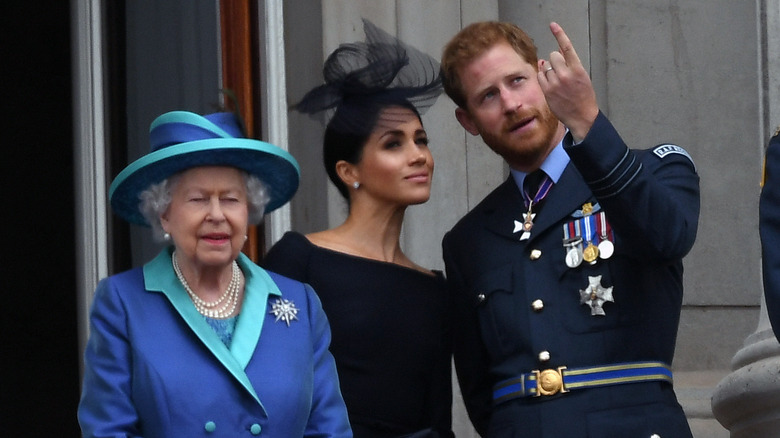 Anwar Hussein/Getty Images
"The mockery shows what she thinks of the Royal Family. She's got what she wanted and is confident she can outsmart us all. We just have to wait for Harry's outpouring in his memoir," Levin added in a second tweet. 
In Meghan Markle's birthday video (via Archewell), actress Melissa McCarthy reveals she's working on an organic garden before pretending to be surprised to find that her camera is on and ready for a video call. "Hang on, I'll be right back," she tells Markle. Then, upon returning to the call after changing into a beautiful floral dress with matching fascinator and gloves, she jokes, "This will probably seem better for you." Markle and McCarthy are also seen enjoying cups of tea from fancy cups and saucers.
Following Levin's post, royal biographer Robert Jobson weighed in on Twitter. "Maybe. Certainly poking fun at the Brits ... with an outdated caricature. Par for the course," he wrote, via the Daily Mail. "Not just the Queen but the British culture in my opinion. Selling it and mocking it at the same time," another person agreed. Meanwhile, others pointed out that the video was meant in good fun.
"It was supposed to be funny — not mocking Her Majesty. Just my opinion," someone else stated.