Why Melissa McCarthy's Get Well Stunt For Mariska Hargitay Has The Internet In Stitches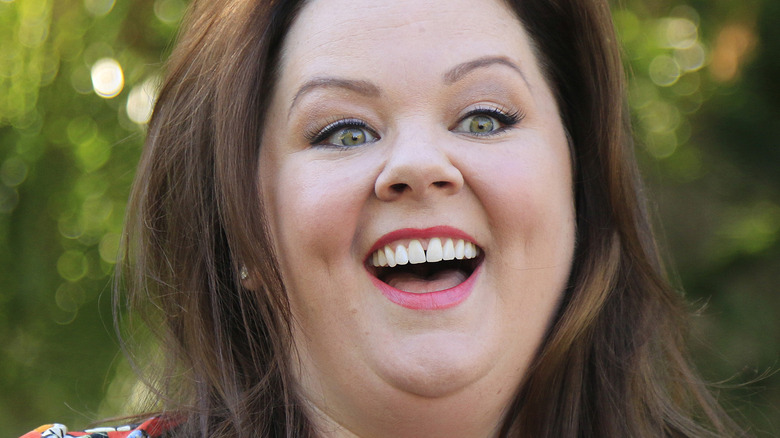 Shutterstock
Like the rest of the world, "Law & Order" star Mariska Hargitay's seen "Black Widow" this summer. We know because she fell in the rain after attending a Hamptons screening of the blockbuster movie (via Page Six). In doing so, Hargitay missed her own star-studded "Black Widow" after-party, attended, per Daily Mail by "Black Widow" star David Harbour, along with Brooke Shields, Drew Barrymore, Gayle King, and Ellen Pompeo. Ouch is right. 
After finding out that she had a broken knee, a hairline fracture in her ankle, and a torn ligament (via Instagram), Hargitay has spent quality time in her bedroom, discovering the joys of ordering things with walkie-talkies (via Instagram). And while some of her friends have sent recovery peonies (via Instagram), or watercolor paintings of peonies (via Instagram), Melissa McCarthy took things up a notch. Hargitay, apparently, recently had ankle surgery as part of her recovery. McCarthy, who lives in a $2.4 million San Fernando Valley home, thousands of miles away from her friend (via Architectural Digest), nonetheless found a way to shower Hargitay in love. 
Mariska Hargitay thinks Melissa McCarthy's stunt 'might be worth breaking my ankle for'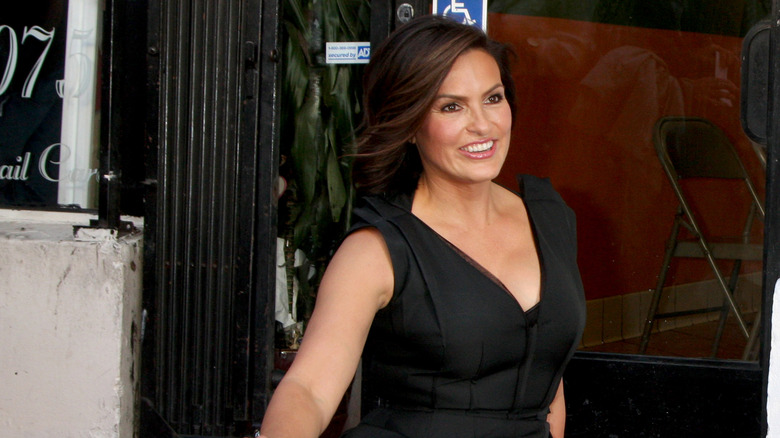 Shutterstock
On July 14, the "Thunder Force" actress stood outside a Wernerschnitzel on Alameda Ave, decked out in a military green onesie, a black baseball cap, and a matching facemask, giving California a Master Class on how to be a good friend. McCarthy hopped up and down and waved around a sign decorated with a paper cut-out of Hargitay, advertising, "Honk if you're praying for Mariska Hargitay's recovery." 
If you weren't lucky enough to drive by Alameda Ave while McCarthy was performing, don't sweat it. The actress saved her stunt to Instagram for posterity's sake. And while from the looks of it McCarthy didn't get many honks while on the street, Instagram's honked plenty since.  "Literally laughing so hard this is amazing," wrote one of McCarthy's Instagram followers after watching the actress's get well stunt. "Omg you kill me," wrote another. Of course, it's Hargitay who got the biggest kick out of the whole shebang. "Above and beyond," she wrote on a re-post of McCarthy's video. "Honk if you're blown away by @melissamccarthy's heart and humor. Might be worth breaking my ankle for."