The Truth About Lauren Conrad And Heidi Montag's Time As Roommates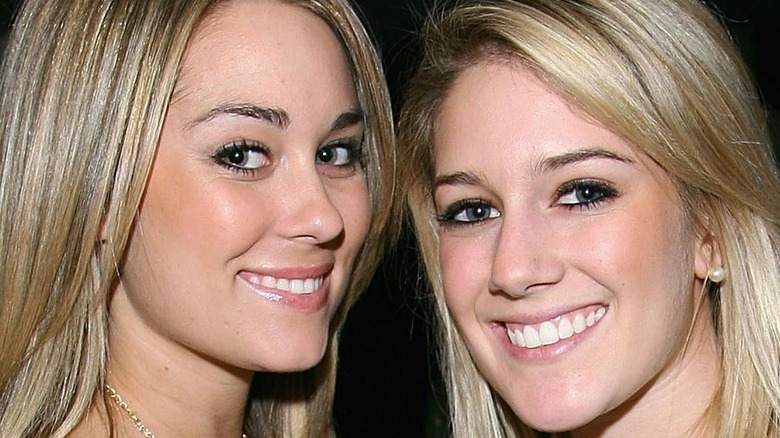 Michael Buckner/Getty Images
If you grew up in the early 2000s, you likely spent time watching the uber-popular MTV show "The Hills" featuring Lauren Conrad. The show was filled to the brim with drama amongst all the cast members, which made for great ratings. 
One of the most notable feuds to erupt on "The Hills" took place between Conrad and her roommate, Heidi Montag. The source of the fighting centered around Montag's relationship with her problematic boyfriend (and now husband) Spencer Pratt, who Conrad disliked. Conrad eventually gave Montag an ultimatum where she made her best friend slash roommate choose between her and Pratt, and Montag decided that she wasn't willing to sacrifice her relationship with Pratt for Conrad's approval (per Glamour).
Who can forget the moment this struggle came to a head in Season 3 of "The Hills" when Conrad famously confronted Montag with the iconic line "I want to forgive you, and I want to forget you" after Montag tried to patch things over with her former best friend (via YouTube). Though it's easy to focus on the animosity that brewed between these two, there were many moments of shared happiness and bonding, too. When Conrad and Montag first became roommates, the pair were basically inseparable.
Lauren Conrad and Heidi Montag were roommates before their famous feud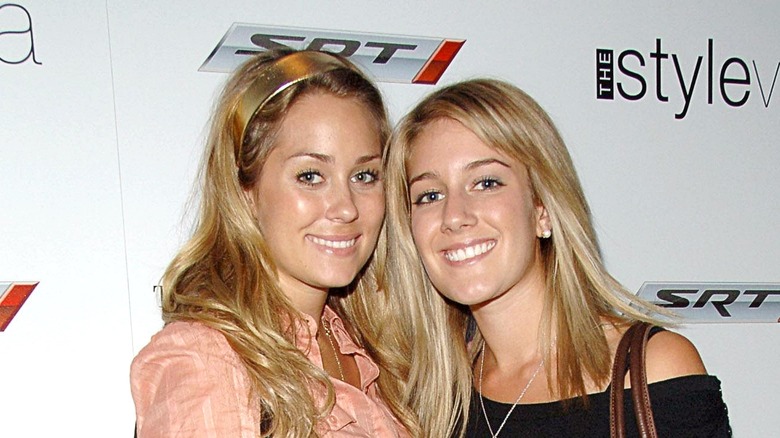 Shutterstock
Though it seems like Lauren Conrad and Heidi Montag have hated each other forever, the two actually shared a close bond before Montag's now-husband Spencer Pratt got in the way. Conrad and Montag met in San Francisco at an art class and quickly decided they wanted to move to Los Angeles together to pursue their dreams at FIDM (per Us Weekly). The women decided to become roommates and attend the famous fashion school together before "The Hills" production started.
It was only when the cameras started rolling that the drama set in. When Montag started seeing Pratt, Conrad didn't approve of the relationship and made her disdain very well known. Montag understandably struggled with this, stating, "For me, it was really challenging because I really loved Lauren, that was my best friend, I had her back and I was a really good friend to her" (via Metro UK). When Montag eventually chose Pratt over Conrad, she painstakingly left the apartment she shared with LC, thus ending their time together as roommates and best friends.
Lauren Conrad and Heidi Montag went from roommates to enemies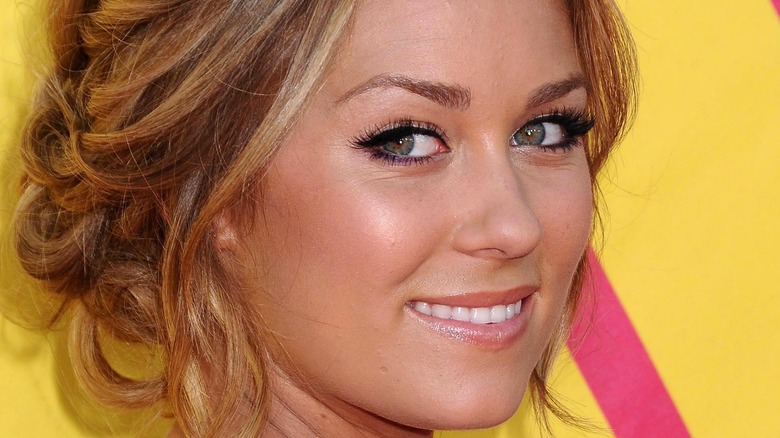 Shutterstock
Over the years, fans of "The Hills" have questioned how much of the show was real and how much was staged for ratings. When asked about her relationship with Conrad in 2015, Montag offered some remarks that made people question this idea even further. "I spent years pretending to like her for a living," Montag stated. "It was literally my job to deal with her, and it wasn't pleasant" (per Us Weekly). Yikes!
Conrad added her own fuel to the fire over the years, even going on the record to say that she almost quit "The Hills" because of how much she hated Montag and Pratt. Conrad told People, "I actually came dangerously close to not doing Season 3, because I really didn't want to do the show with Heidi and Spencer." She went on to say in that interview, "I don't stage my own publicity. I just kind of live my life and do my job, and I don't want to be grouped with them." Even though it seemed like these two were once close friends during their time as roommates, these statements all but confirm that appearances can be deceiving.