Meet Marina Pearl LeBlanc, Matt LeBlanc's Daughter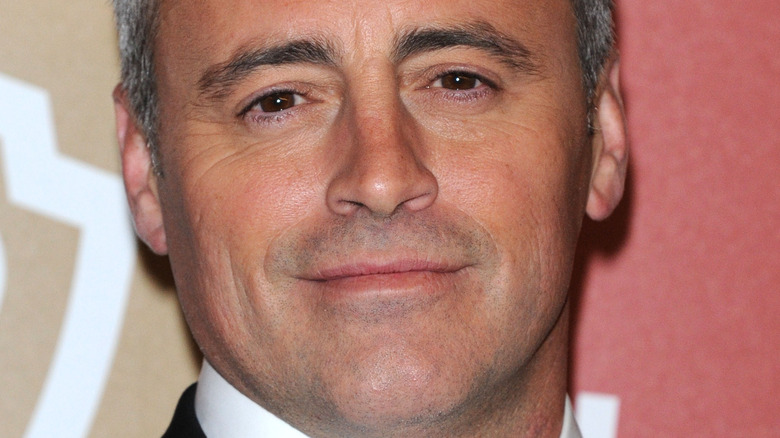 Shutterstock
When he isn't busy starring in record-breaking sitcoms, Matt LeBlanc is a doting father to his daughter Marina Pearl. Born in 2004 to the actor and his ex-wife Melissa McKnight (via The Things), Baby Marina marked the end of an era for LeBlanc on "Friends," but the beginning of his journey as a father.
The first months of Marina's life weren't easy. She was diagnosed with cortical dysplasia before her first birthday, and regularly suffered from seizures (via Just Jared). According to Cincinnati Children's, the congenital abnormality "occurs when the top layer of the brain does not form properly." Luckily, by the time Marina was a toddler, the dysplasia was corrected.
Understandably, LeBlanc took a break from acting to raise his daughter. "I didn't feel like being funny. I had a lot going on in my personal life," he told The Telegraph. "I knew I wasn't missing out on anything," he continued, adding that the party life didn't fulfill him as much as parenthood. LeBlanc went on to describe Marina as a total "daddy's girl." "She can wrap me around her little finger," he said. "I'm powerless."
LeBlanc also told The Mirror that "spending time with [Marina] is the best thing I've ever done. We have a great bond and it's the best thing in my life."
Matt LeBlanc and his daughter regularly watch Friends together
Andrew H. Walker/Getty Images
Now in her late teens, Marina remains mostly out of the spotlight. But that doesn't stop Matt LeBlanc from speaking about her now and again. In 2018, he revealed that they have daddy-daughter nights watching "Friends" episodes, which she initially called "The Joey Tribbiani Show" before realizing its actual name (via Yahoo! Life).
"It's still on all the time, so we'll stop and watch it if we're channel surfing and it pops up," LeBlanc explained to The Express. "She loves to ask me questions about it," the actor continued, revealing that Marina would often ask him whether situations Joey was put in were real. "She'll say: 'Was that real? Did you really eat that? What did that taste like? Ooh, you ate that off the floor? That's gross! You're so funny, Dad.'" How adorable.
While Marina doesn't have a public Instagram, she did appear in public with her dad at the Power Women Gala in 2014, looking absolutely stunning. (See for yourself above!)