How To Replicate Skai Jackson's Nighttime Skincare Routine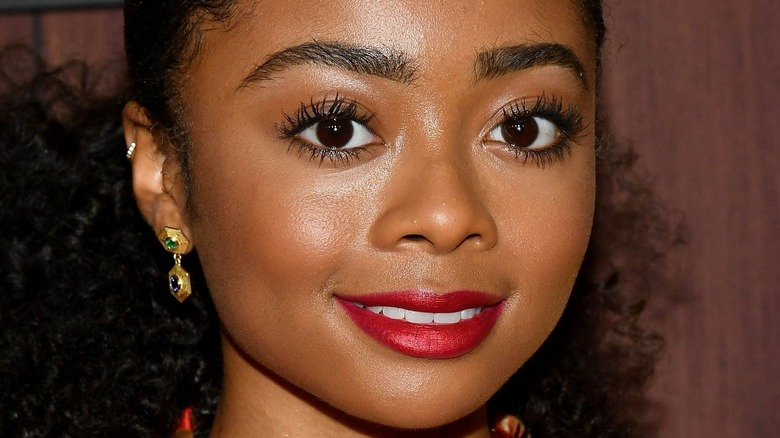 Amy Sussman/Getty Images
Apart from being a dedicated actress, YouTuber, and activist, Skai Jackson is also incredibly dedicated to her skincare routine — and it shows. Jackson, who first gained notoriety as Zuri Ross in the Disney Channel sitcom "Jessie," has skincare and beauty routines that are fairly simple. 
In the past, the 19-year-old has been vocal about the importance of showing your social media followers and the rest of the world your true self. "Social media can be very deceiving at times, and makes people feel bad because they compare themselves in their daily lives," Jackson told InStyle earlier this year. "But it's not real! Don't be afraid to let people know your true self! They will appreciate it so much more." Jackson is more than ready to showcase her true self with a skincare regimen that is both simple and effective.
Back in 2019, Jackson detailed her nighttime skincare routine to her millions of followers on YouTube. Then, a year later, Jackson yet again took to YouTube — this time through Harper's Bazaar's "Go To Bed With Me" series — to detail the minute details of her routine that she attributes to her luminous skin (via Youtube). Unlike other celebrity skincare routines, hers is entirely approachable and affordable. Keep reading to learn how to replicate Jackson's nighttime skincare routine.
Skai Jackson's nighttime routine is budget-friendly and simple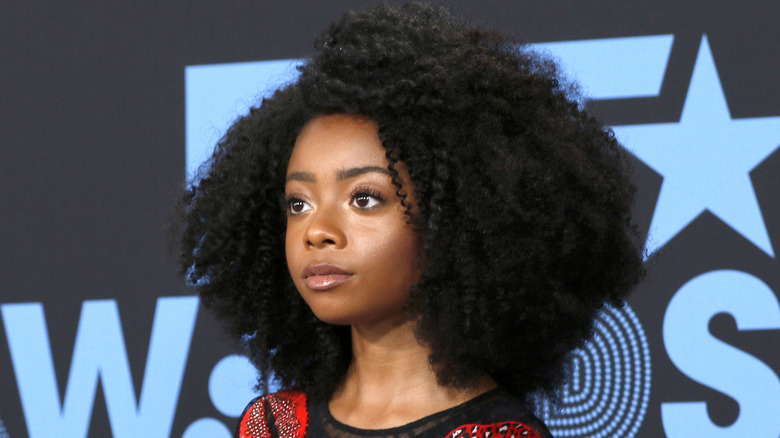 Shutterstock
On most nights, Skai Jackson's nighttime skincare routine only consists of three simple steps. In November of 2020, the "Jessie" star detailed her entire process for the Harper's Bazaar segment called "Go to Bed With Me" (via Youtube). For starters, Jackson removes the makeup on her face using On/Off's Go Off Makeup Dissolving Mist. Jackson is a big fan of the makeup dissolving mist, as it only takes one swipe of a hand towel to remove most of her makeup. Then, Jackson applies Thayers' facial toner with cotton pads and finishes off her routine with a few globs of Noni Glow Face Oil by Kora Organics. She also said she'll exfoliate her skin with St. Ives' Fresh Skin Apricot Face Scrub one to three times a month.
In the nighttime skincare routine that she posted on her own YouTube channel in 2019, Jackson mentioned another step that specifically helps with her combination skin type, which tends to be a drier around her T-zone. "I use a bunch of face masks too, like natural face masks — even if it's a vitamin E oil face mask or an aloe vera face mask," she said in the video (via Youtube).
Though Jackson is adamant about the fact that each person's skin may react to her regimen differently, there is one universal truth present: We all want our skin to resemble Jackson's glowing, luminous skin.