Why Evangeline Lilly Hated Her Role In Lost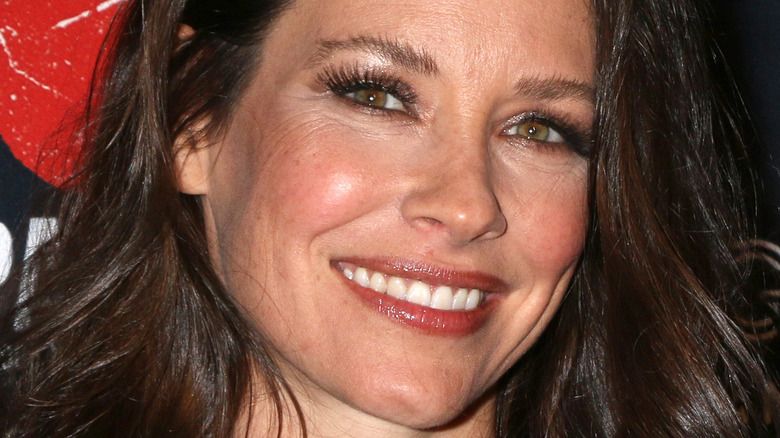 Shutterstock
Evangeline Lilly is an actress known for playing Tauriel in "The Hobbit" movies and Hope Van Dyne and Wasp in Marvel flicks, and from 2004 to 2010, she was Kate Austen on "Lost" (via IMDb).
Unfortunately, Kate was one of fans' least-favorite characters on the drama series, and her love triangle with Jack Shephard (Matthew Fox) and James "Sawyer" Ford (Josh Holloway) was apparently one of the most frustrating ones on television (via The Mary Sue).
It turns out that viewers were not alone in being annoyed by Kate, as Lilly herself did not love the character! "I was one of those very rare, rare actresses who wasn't trying to be an actress when I got that job," she said on "The LOST Boys" podcast in 2018. "And the only reason why I took the job at the time was because I had enormous faith, and I really believed that everything in my life just continued to sort of push and prod me and point me towards this thing."
After taking the job on "Lost," though, she had frustrations, which she explained, "I did throw scripts across rooms when I'd read them, because I would get very frustrated by the diminishing amount of autonomy she had and the diminishing amount of her own story there was to play."
Here's what Evangeline really thought of Kate
The frustration Evangeline Lilly had towards Kate Austen grew. "I always thought she was obnoxious. I mean, not at the beginning. At the beginning, she was kind of cool, and then as the show went on, I felt like she became more and more predictable and obnoxious," she revealed, (via The LOST Boys). "I felt that my character went from being autonomous — really having her own story and her own journey and her own agendas — to chasing two men around the island, and that irritated the s**t out of me."
She added, "There was this eventual lack of dimension to what was going on with her."
There was a silver lining to Kate's personality traits, though, as Lilly went on to explain on the podcast. "If you don't have flaws in the women on-screen, then you're telling the world that women have to be perfect if they're going to be lovable," she pointed out. "If you have flawed women onscreen who are also icons of femininity, who are also beloved, then it gives us all permission to be flawed. In a way, the things that irritated me about her were probably totally necessary and important even."