Online Dating Tips From People Who Have Met Their Spouses On The Sites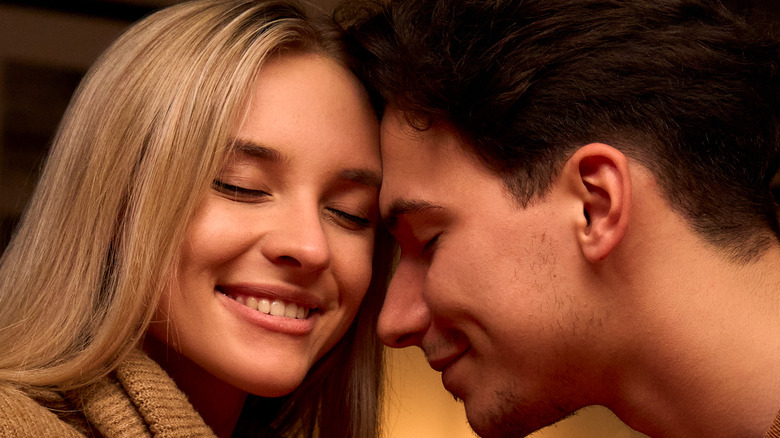 Shutterstock
Online dating is a unique experience. Nothing is quite like it, and it boasts both positive and negative attributes that make it a sticky topic for some. However, others find much luck on dating sites, even finding their lifelong partners and spouses. Still, there are certain do's and don'ts to remember when online dating, and certain scams can be avoided if you know about them before you dive in. You can even find the right dating app for you if you give the search a chance. They're not all the same, after all.
Online dating carries stigmas around it, such as that it's inherently bad for our psyches. However, these theories are being disputed not only by those who have gotten married because of online dating, but also by scientists. "There are a lot of theories out there about how online dating is bad for us," said Stanford sociologist Michael Rosenfeld (via The Washington Post). "And mostly they're pretty unfounded." In fact, Rosenfeld's 2016 research showed that one fourth of straight couples had met online, while the percentage for gay couples was nearly doubled.
With numbers like this — and they've likely grown since — it's clear that people are finding love on dating apps. Now, these couples are sharing their advice on how to date online.
This is how to steer your apps toward the right person for you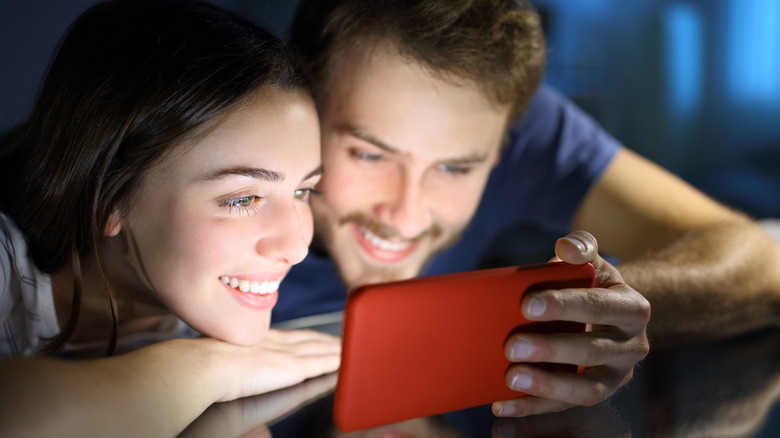 Shutterstock
When it comes to dating online, there are some general tips that everyone should follow. These include searching potential dates on social media before meeting them in person, waiting before sharing anything too personal, and not responding to people who talk about money problems too quickly as these are often phishing scams (via RAINN). But what about tips specifically geared toward finding the person you want to marry?
These tips are more about knowing your self-worth, what you want in a person, and how you want to handle your relationships. For example, you should search for someone that's not only easy to talk to, but who also goes out of their way for you (via PureWow). If they make things easy on you — and you reciprocate — the relationship will be easy moving forward. These types of relationships don't come easily, so if you find someone that you click with on this level, it might mean that they're your person. This also means that you shouldn't settle for someone who's not putting in adequate effort.
This is what to do with your phone during date nights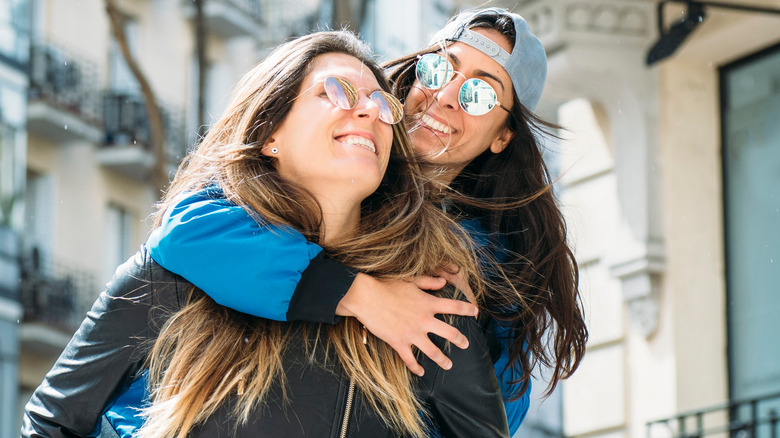 Shutterstock
To find the love of your life, you may also need to ditch the very idea of your "type," according to PureWow. If you limit yourself, you may be blocking your person from entering your life. "You might think you're only attracted to blonde guys with hair like Thor or that anyone shorter than 5'6" is out of the question. But my husband's smile in his profile picture seemed so genuine and kind and it totally drew me in, so I gave him a chance and I'm so glad I did," one woman told PureWow.
At the same time, you should make a list of the qualities you want to find in a person — and never shy away from cultural differences. Differences don't mean your relationship won't work, and it, again, only limits you. But making a list of what you like in a person can help you steer you in the right direction as long as you don't completely limit yourself to it. However, don't sacrifice what you like either. There's a fine balance to reach here, and you want to make sure everything you value is clear to the people you're talking to. You don't want there to be confusion later.
When on a date, PureWow suggests turning off notifications for dating apps. After all, you probably don't want your phone buzzing while talking to your date. That's awkward. But, more interestingly, they recommend saving your best stories for date nights so that you have good things to talk about to keep the night (or day) lively.
Whatever your dating path, good luck out there!