How Sophie Turner Convinced Maisie Williams To Star In The New Mutants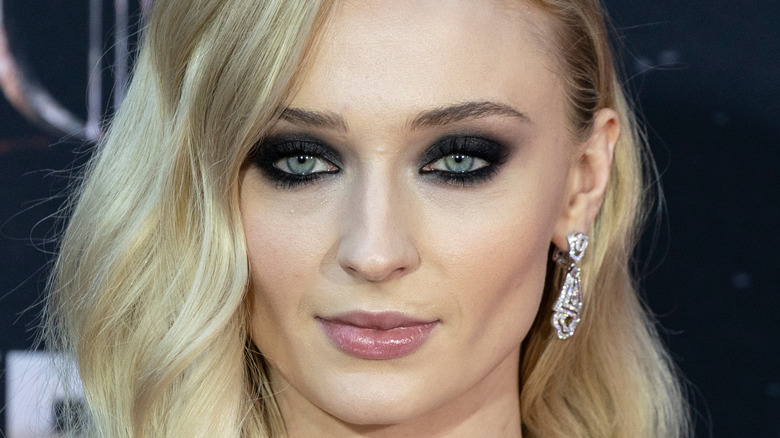 Shutterstock
Five years after cementing herself as Sansa Stark on "Game of Thrones," Sophie Turner became the new face of the "X-Men" film franchise, portraying a young Jean Grey. It's a pretty impressive feat to have two major franchises under your belt simultaneously, and it gave Turner plenty of experience to mentor her younger "GoT" castmate (and BFF) Maisie Williams.
Williams had already starred in the BBC mini-series "The Secret of Crickley Hall" a year after her "Game of Thrones" debut (via IMDb), as well as four episodes of "Doctor Who" in 2015. But when it came to her transition into the film franchise sphere, Turner was on hand to recommend joining the Marvel universe in the "X-Men" spin-off "The New Mutants."
Based on the comic series of the same name, the film focuses on a team of teen mutants who must learn to harness their powers to defeat an evil enemy (via Vulture). Williams was eventually cast as Rahne Sinclair/Wolfsbane — a Scottish mutant who can transform into a wolf (via Cinema Blend).
Sophie Turner advised Maisie Williams that a film franchise would give her 'really good exposure'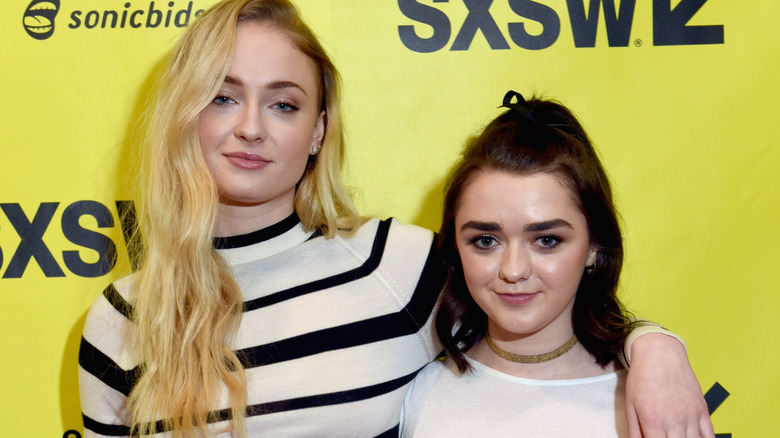 Amy E. Price/Getty Images
As Maisie Williams told Grazia, Sophie Turner had just finished shooting "X-Men" and heard 20th Century Fox was planning a spin-off. She advised Williams that her best course of action would be to do another franchise, as "it's really great exposure," and working in a film franchise means there are often major gaps between releases. "It's not quite as regimented as six months every year for the next six years," Williams explained. "It's so wonderful having Sophie as a friend and a voice of reason."
To get more info on the film, she spoke with its director Josh Boone before signing on. "I didn't know anything about 'The New Mutants' and I had never read the comics," Williams explained. "So Josh told me a little bit about Rahne and Wolfsbane, but it was very early days, and there wasn't even a greenlit script yet."
To approach the character of Rahne/Wolfsbane, Williams used her experience playing Arya Stark on "GoT," and how she made the character her own. "I truly believe that in trying to create someone like Rahne, you can find her by looking in lots of different places outside of the comic," she explained. "You are not trying to mimic what you read and are actually trying to make someone authentic by breathing some real emotion into her."