Here's How Many Grandchildren Betty White Has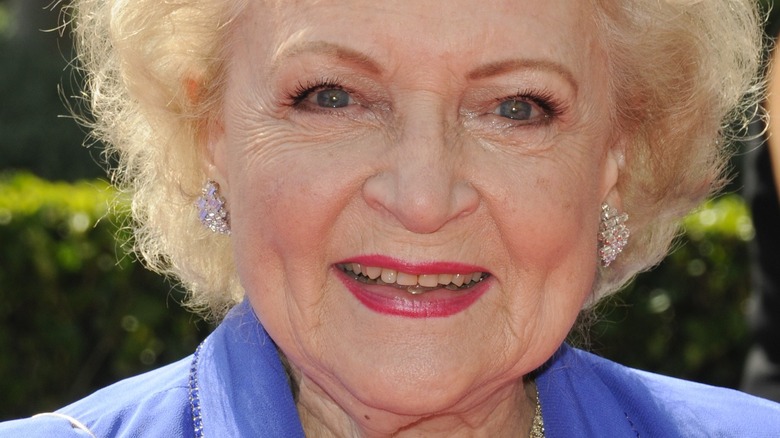 Shutterstock
Most people can agree that they would love to have Betty White as their grandmother. Often referred to as America's grandma, per Repeller, the iconic television and film actress is a beloved fixture in pop culture. Whether it was her role as the grandmother in the 2009 movie "The Proposal" or her iconic role as Rose Nylund on "The Golden Girls," we've all found ourselves wishing the legendary actress was in our lives (per NPR). She is both hilarious and endearing on and off the screen.
People are so attached to White that, when the COVID-19 pandemic proved to be especially fatal to the older population, fans began tweeting about protecting the 99-year-old at all costs. One fan tweeted, "I swear to God Almighty, if #BettyWhite gets Corona'd, Imma going to lose my mind. PROTECT AMERICA'S GRANDMA AT ALL COST!" (via Showbiz CheatSheet).
White may have unintentionally become the grandmother to an entire nation, but her real-life family tree may surprise you.
Betty White has no biological children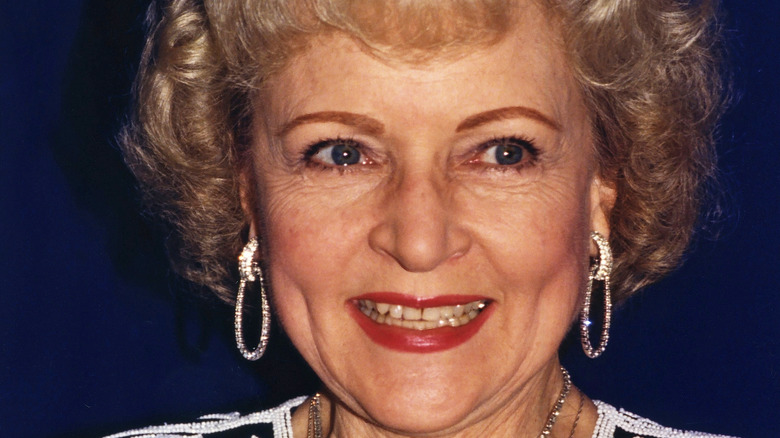 Shutterstock
Betty White has no children of her own. Though she has been married three times, she intentionally chose not to have kids. She doesn't regret it, either. "No, I've never regretted it," she told CBS Sunday Morning in 2012. "I'm so compulsive about stuff, I know if I had ever gotten pregnant, of course, that would have been my whole focus. But I didn't choose to have children because I'm focused on my career. And I just don't think as compulsive as I am, that I could manage both."
While she does not have biological children, Betty White was a stepmom to the children of her former husbands. When she married "Password" host Allen Ludden in 1963, she happily played a role in the lives of his three children from a previous marriage. She got to be a motherly figure without putting her career on hold.
White remains close to her stepchildren to date and is the step-grandmother to three children. So, she may not have biological grandchildren, but the actress is still a grandmother after all.