Here's How Many Grandchildren Chevy Chase Has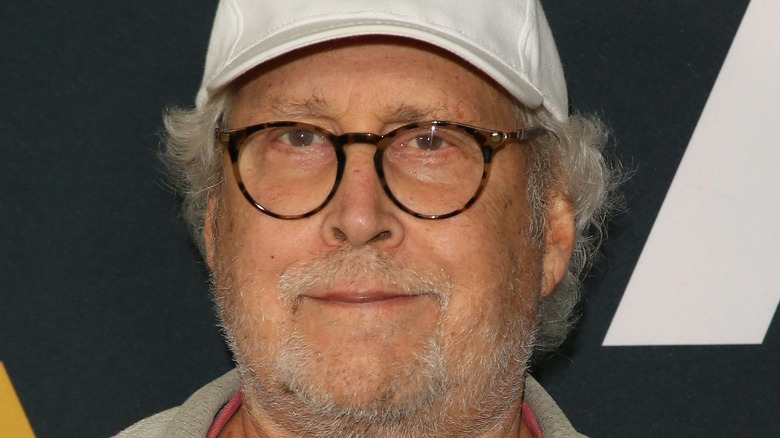 Jean Baptiste Lacroix/Getty Images
You may know him from his many years as an original cast member on "Saturday Night Live," or his iconic role as Clark Griswold in the "National Lampoon's Vacation" film franchise, but this Emmy and Golden Globe-winning actor is also quite the family man, per IMDb. With roots extending back to the original colonization of the U.S., his family tree is something behold. With grown children who have started families of their own, the roots are likely to just keep getting deeper. Here's how many grandchildren Chevy Chase has, as well as some fascinating facts about his lineage. 
Along with being a direct descendent of at least three passengers on the Mayflower, Chevy Chase is also related to more than a few notable historical and political figures (per Famous Kin). He is related to numerous U.S. politicians, including presidents. His family tree includes the links of John Winthrop, Governor of the Massachusetts Bay Colony, and presidents Millard Fillmore, Zachary Taylor, Ulysses S. Grant, Franklin Roosevelt, John Quincy Adams, and several others. He is also linked to the royal family through distant relations with Princess Diana and Kate Middleton. But the list doesn't end there. His famous family members also include Anthony Perkins, Humphrey Bogart, Katharine Hepburn, Elizabeth Montgomery, Alec Baldwin, Ted Danson, Bing Crosby, and more. 
Chase has gone on to extend that family tree a bit further himself, as well. 
Chevy Chase's family and children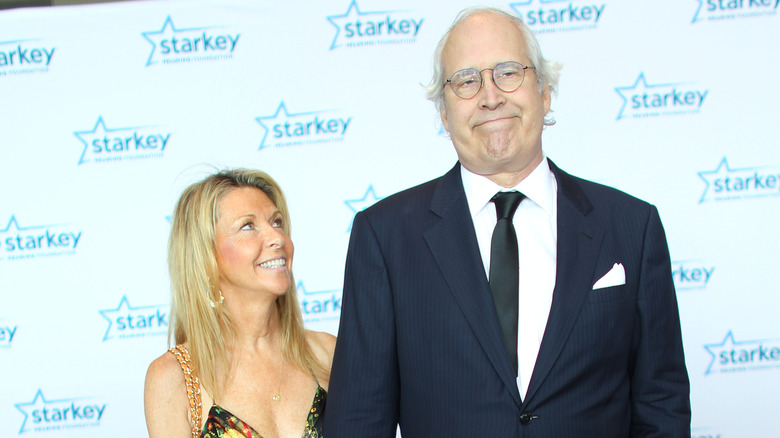 Adam Bettcher/Getty Images
Chase has been married three times to the following women: Suzanne Chase, Jacqueline Carlin, and current wife Jayni Chase. He and Jayni share three children: Cydney Cathalene, Caley Leigh, and Emily Evelyn (per Closer Weekly). Chase also has a son, Bryan Perkins, from a previous relationship. Neither Chase nor Perkins have opted to reveal the name of his mother, but there has been much speculation about her identity, per Glamour Path. He is close with both his father and step-mother. 
None of Chase's children have gone on to start families of their own just yet, focusing instead on their various and flourishing careers in show business. But just because he isn't a grandfather yet, that doesn't mean that he doesn't have a big family to be proud of. His bonds with his children are surely more than enough to make his personal and family like feel full.