Meet Athena Bautista, Dave Bautista's Daughter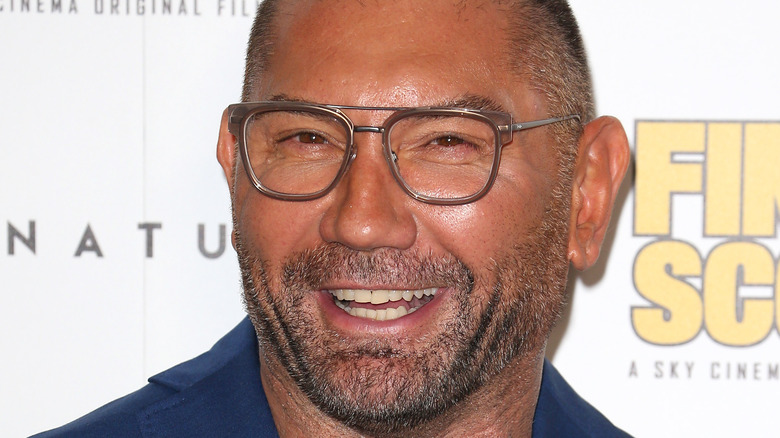 Shutterstock
The children of celebrities are just as fascinating as their parents. Take Corrine Foxx for example. The daughter of Jamie Foxx, she made headlines when Netflix released the sitcom "Dad Stop Embarrassing Me!" (via PureWow). Suddenly, after starring in the hit series, everyone wanted to know all they could about the rising star.
Another example is the daughter of wrestler-turned-actor Dave Bautista. His daughter, Athena Bautisa, became well known after being involved in a sex scandal, per ECelebrity Mirror. Though she's bounced back from the scandal, the obsession fans have with her shows no signs of weaning.
So, what is there to know about Athena? Well, according to the outlet, she is the youngest daughter of Dave, but s by far the most famous. Aside from the released sex tape, she's also known for her active social media presence. Currently, the 29-year-old has close to 3,000 followers on Instagram. Per ECelebrity Mirror, she used to have an active YouTube channel where she posted daily vlogs, but the channel has been deactivated for over eight years as of writing.
Meet Dave Bautista's family
Aside from Athena Bautista (pictured), Keliana Bautista is the second sibling to make up the Bautista family. Currently, the oldest sister has two children — Jacob and Aiden Bautista. Both children were born in the '90s from Dave Bautista and his ex-wife, Glenda, per ECelebrity Mirror. The two divorced in 1998 after being married for eight years (apparently things didn't go too smoothly in their relationship), the outlet added.
Since then both Dave and Glenda have moved on with different partners. Dave has been married thrice; after the divorce with Glenda, Dave married Angie Bautista that same year and their union eventually produced a child named Oliver (via Celeb Suburb). However, the couple divorced in 2006. Dave married his third wife named Sarah Jade in 2005, but ultimately that relationship, too, ended in divorce in 2019.
As for Glenda, she has been happily married to her partner since 2015 (per ECelebrity Mirror). And, that's all there is to know about the Bautista family.