The Real Reason Rashida Jones Left Parks & Rec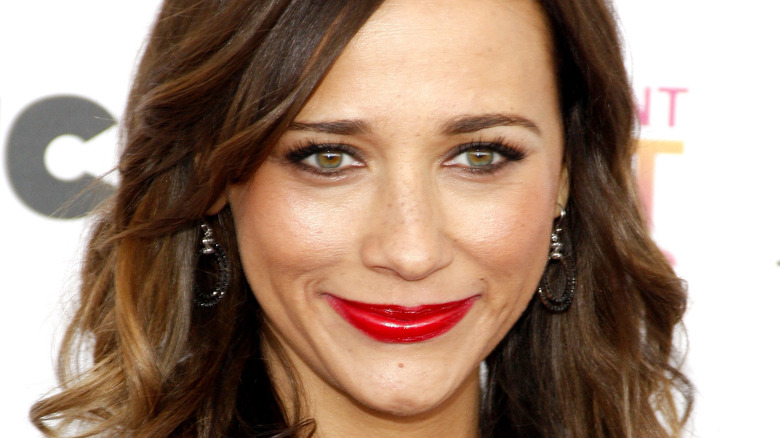 Shutterstock
Rashida Jones is one of the funniest and most gorgeous actresses in Hollywood today. Growing up with two celebrity parents — music producer Quincy Jones and actress Peggy Lipton (via Entertainment Weekly) — seemed to prepare Jones for a life in the limelight, and that's certainly what she got. The actress has played many memorable roles, starring in films such as "I Love You, Man," "Tag," and "Little Black Book." She's also lent her voice to animated fan favorites like "Inside Out," "The Grinch," and "Toy Story 4" (via IMDb).
Of course, some of her most well-known roles were on television. Jones won over fans of the hit NBC series "The Office" when she made her first appearance during Season 3 as the character Karen Filippelli, per CheatSheet. Karen was introduced as a new co-worker that had a romance with Jim Halpert (John Krasinski). However, their relationship was no match for soul mates Jim and Pam Beesly (Jenna Fischer). Karen was eventually written off the show when she landed a manager job at another branch. However, she did make a couple of cameos in later episodes.
Although Jones' gig on "The Office" was quite memorable, she'll be forever linked to the sweet and sassy character Ann Perkins on NBC's other hit workplace comedy, "Parks and Recreation."
Rashida Jones left the show to focus on production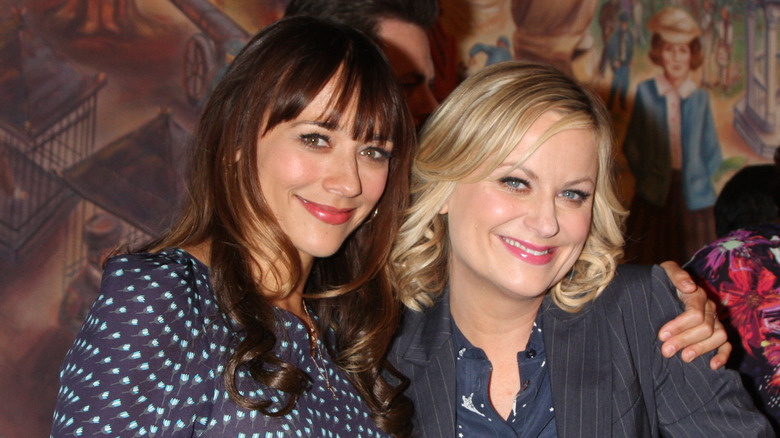 Shutterstock
"Parks and Recreation" was one of NBC's biggest hit comedies. The show, which was led by "SNL" alum Amy Poehler, had a stellar cast, which boasted names such as Nick Offerman, Aubrey Plaza, Aziz Ansari, Rob Lowe, Chris Pratt, and Adam Scott (via IMDb). So, it seemed like a perfect fit for Rashida Jones. She portrayed the character of Ann Perkins, a local nurse who befriends Poehler's Leslie Knope. The show ran for seven seasons on the network, but Jones was only a part of six seasons as fans were forced to say goodbye to both her and Lowe when their characters were written off after deciding to leave the town of Pawnee to move closer to her family.
CheatSheet reports that Jones opted to leave "Parks and Rec" in order to expand her career and get into production. She had been receiving offers to work on the other side of the camera and was unable to dive in due to her acting commitments. So, she made the decision to leave the show and Ann Perkins behind. CBR reports that it was always the plan for both Jones' and Lowe's characters to exit the storyline. "We had the idea creatively to sort of move in that direction, and it totally dovetailed and aligned with what the two actors envisioned for themselves in their careers," executive producer Mike Schur said. "So it's a big, happy, mutual hug-fest celebration."
Of course, Jones never forgot her role — and even reprised the character in the series finale and a reunion episode in 2020.