The Best Foundations For Your HD Makeup Routine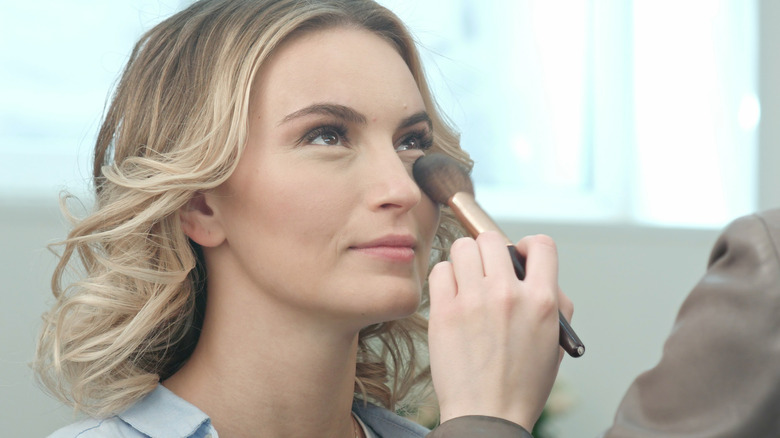 Shutterstock
Whether you want to take the perfect selfie or you are thinking of auditioning for "The Bachelor," finding the perfect foundation is the first step to achieving a flawless on-screen look. With so many foundations on the market now, it can be difficult to find the right one. Luckily, there's a type of foundation specifically designed for TV — HD foundation. During the advent of high-definition, or HD, television, it became crucial to wear foundation that covered imperfections but didn't settle into fine lines, exaggerate texture or cake into pores (via Byrdie). What sets HD foundation apart are the reflective particles made up of quartz, mica, or crystals, along with the silicone base. 
The result is a light-diffusing, soft-focus effect which works well against the sharpness of HD technology. Nicole Caroline, a master esthetician, told Byrdie,"It [HD foundation] coats the skin in a fine veil of medium to light coverage that has pliability and moves with the skin, rather than just sitting on top of it and creasing, while looking heavy." Another benefit to HD foundation is that the formulation won't break down from your natural oils as easily and can last 12-24 hours. So you won't have to worry about blotting. Caroline added, "It can work wonders on darker skin tones when looking to enhance the skin's natural pigment, and even out the tone."
HD foundations that pass the screen test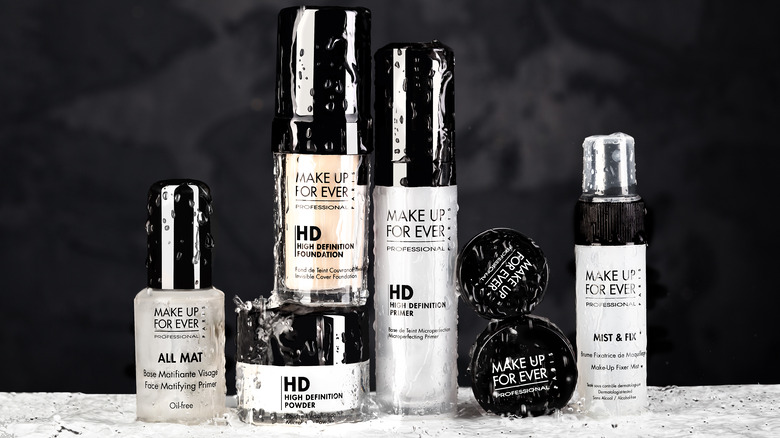 Shutterstock
The foundation most known for its HD formulation is the Make Up For Ever Ultra HD Foundation, per Byrdie. With 4K technology, cameras pick up an increased level of clarity. So Make Up For Ever took their original HD formula and revised it to work for 4K cameras. Sarah Barr Battle, Vice President of L'Oreal's professional products division told Byrdie, "The Ultra HD formula is a little lighter in texture, goes on smoother, and has a more skin-like finish. It's neither matte nor dewy, but it truly mimics the skin texture and, therefore, is invisible to the eyes." Instead of airbrushing your pictures, you can try airbrush makeup. Caroline recommends the TEMPTU Air Perfect Canvas Starter Kit. The TEMPTU airbrush system produces a uniform, natural application of foundation that is waterproof and hydrating. 
It's the same system that "Bachelorette" makeup artist Gina Modica uses on set, per Glamour Grasp. Beauty Guru Tati Westbrook recommends L.A. Girl Pro.coverage HD Illuminating Foundation and Kokie Professional Skin Perfect HD Foundation, per Daily Mail. According to Tati, the L.A. Girl formula offers a slightly dewy, satin-matte finish that is affordable. She says the Kokie formula has a satin finish that is not too dewy, or too matte. Tati also tried out the Catrice HD Liquid Coverage Foundation on her YouTube channel for a full day. She said, "I'm very pleased with the length of time that it wore. It felt really nice on the skin."