How Olivia Rodrigo Really Feels About Sabrina Carpenter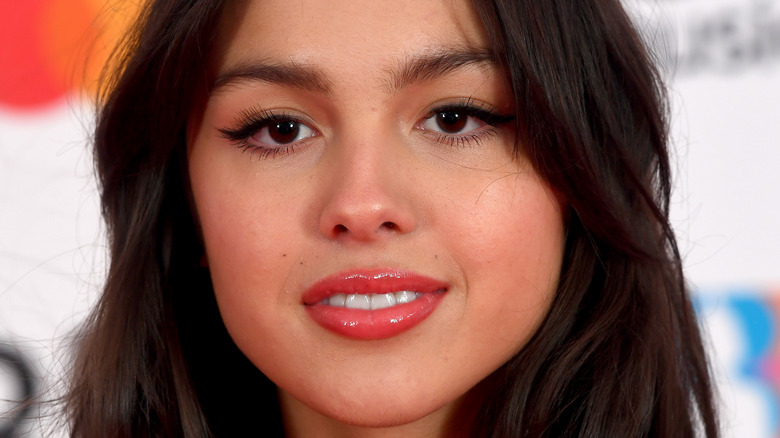 Dave J Hogan/Getty Images
If you've turned on the radio at all within the last six months, you've likely heard the mesmerizing hit "drivers license" by Olivia Rodrigo. 
Rodrigo is one of the stars of "High School Musical: The Musical: The Series" on Disney+ alongside co-star and alleged former flame Joshua Bassett. Rodrigo and Bassett never confirmed their rumored relationship, or their subsequent breakup, but it was assumed that Rodrigo's popular song was about her time with Bassett (via Buzzfeed News). Hundreds of songs have been penned about heartbreak before, so "drivers license" didn't inherently cause drama, until fans started to wonder who "that blond girl" is that Rodrigo references in the opening lyrics.
As fans may recall, Bassett was photographed with singer and actress Sabrina Carpenter not long after his supposed split from Rodrigo (via Us Weekly). Carpenter, who notably has blonde hair, was then rumored to be the girl Rodrigo was singing about. This led fans to believe that maybe Bassett had been unfaithful to the Disney+ star. Further fuel was added to the fire when Carpenter released her own single titled "Skin" which included the lyric "Maybe blonde was the only rhyme" (via Buzzfeed News), which made it seem like she was taking a dig at Rodrigo.
Despite the controversy, Olivia really feels this way about Sabrina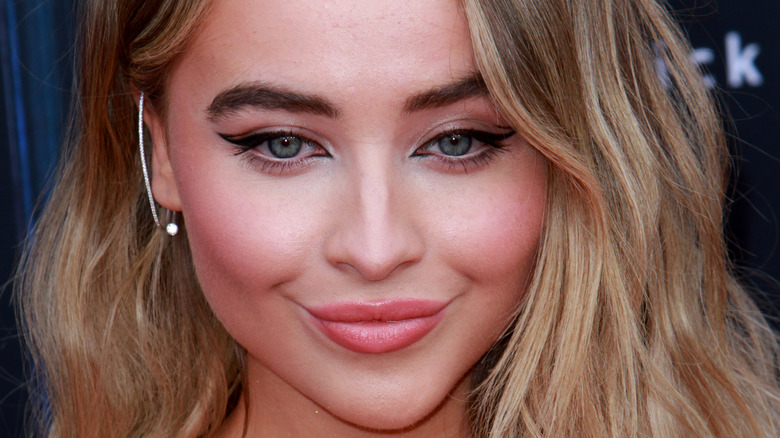 Shutterstock
Olivia Rodrigo never confirmed that Sabrina Carpenter was the blonde she wrote about in "drivers license" and Carpenter herself cleared the air on Instagram about the alleged feud back in January 2021. "['Skin'] isn't calling out one single person," she wrote. "Some lines address a specific situation, while other lines address plenty of other experiences I've had this past year.. it also shows that many things have actually gotten under my skin.. and I'm still learning to not give other people so much power over my feelings." She then went on to say that she thinks Rodrigo's song is "magnificent," according to Us Weekly.
So, what does Rodrigo have to say about the situation? During a recent interview for Radio.com's "Audacy Check In," Rodrigo was asked about Carpenter's supposed retaliatory song "Skin" to which Rodrigo mentioned that Carpenter had already addressed the lyrics herself. 
The rising star went on to say, "I actually don't know her at all. I think we've met once or twice in passing, but I've never had a conversation with her, so I don't think I could write a song that was meaningful or emotional about somebody that I don't know." She added a note of finality to the entire situation by saying, "But I think artists should be able to write about whatever they wanna write about."