Meet Katharine Luckinbill, Lucille Ball And Desi Arnaz's Granddaughter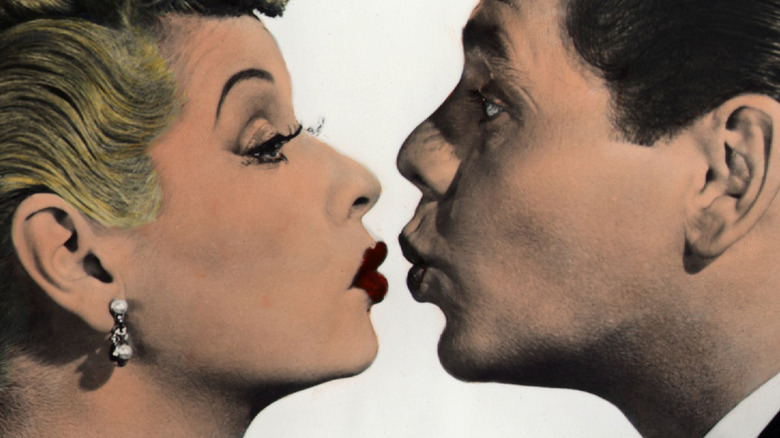 United Archives/Getty Images
They were television's first premier couple. Lucille Ball and Desi Arnaz made audiences laugh throughout the 1950s on "I Love Lucy" and then the "Lucy and Desi Comedy Hour." While they made fans smile, things were tumultuous behind the scenes and Ball and Arnaz finally divorced after 20 years of marriage in 1960. However, their long marriage produced two children, Lucie Arnaz, who was born while her parents were first developing their popular sitcom, and Desi Arnaz Jr., who was born the same night Lucy Ricardo gave birth to Little Rickey in a pre-taped "I Love Lucy" episode (via Biography). Lucie and Desi Jr. gave their parents five grandchildren, including Katharine Luckinbill, Lucie's only daughter (via LucieArnaz.com).
Katharine Desiree Luckinbill was born in 1985 as the youngest child of Lucie Arnaz, who went on to become an accomplished performer in her own right, and actor Laurence Luckinbill. She grew up with two older brothers, Simon and Joseph, as well as stepbrothers Nicholas and Benjamin. While Luckinbill decided to follow in her parents' footsteps by earning a degree in theater from the University of Miami (via LucieArnaz.com), she has never forgotten that her show biz roots actually came from her famous grandparents.
Katharine Luckinbill preserves Lucille Ball and Desi Arnaz's legacy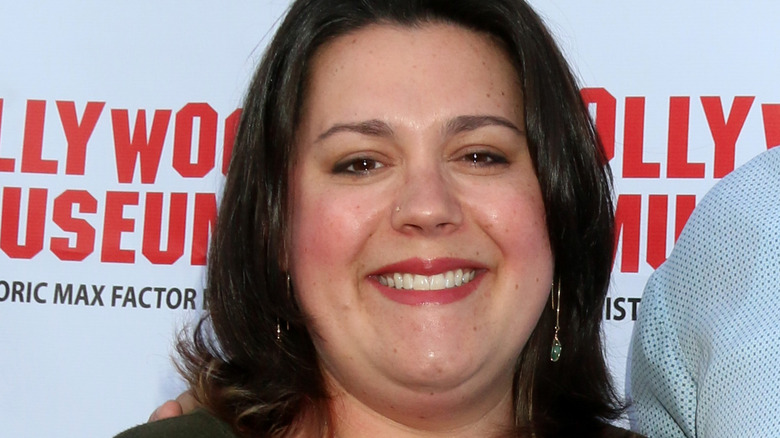 Shutterstock
When Lucille Ball and Desi Arnaz were at the height of their television fame they formed Desilu productions, which Ball took ownership of after her divorce. In 1991, after their parents' deaths, Lucie Arnaz and Desi Arnaz Jr. formed Desilu, Too LLC in order to manage their estates and the merchandising of Ball and Arnaz products. In 2018, Katharine Luckinbill joined the Desilu, Too team (via DesiluToo.com) and as of this writing acts as the head of creative direction for new business and products, as well as social media.
In 2019, Luckinbill launched "The Lucy Legacy," which aims to "bring Lucy, Desi and the whole crew into the present." She announced the new project at an event at The Hollywood Museum to commemorate 30 years since Ball passed away.
"We want fans to share their stories of love and positivity. ... We don't want to get stuck in nostalgia. We just want a reminder that you — we — can be better ... Keep an eye out for products that we feel are more representative than just a conveyor belt of chocolates and a funny face. Experiences that represent the impact of generations on not just one, but three, generations of Americans" (via TV Confidential).
Katharine Luckinbill shares her own memories of Lucille Ball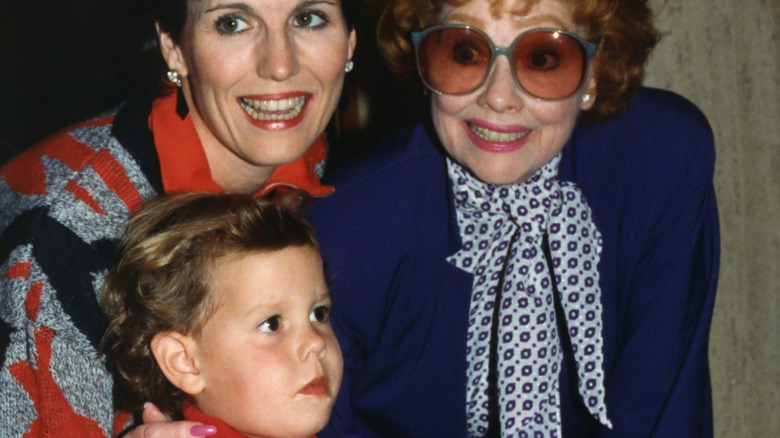 Shutterstock
In March of 2021, Katharine Luckinbill appeared on Today to speak about her grandmother and the memories she still has from her early childhood of watching cartoons with her, despite only being 4 years old when Lucille Ball died in 1989. It was part of the morning news show's series celebrating women who shaped history.
"She was honest to a fault," Luckinbill said. "Some people took that as tough. Some people took it as feminism. But it wasn't, really. She was a regular American girl who had big dreams and no idea how to accomplish them." She also reminded people that her grandparents produced "I Love Lucy" as a way of working together and keeping the marriage together, although the pair ultimately ended up divorcing.
"She just kept pushing ahead. They wanted to have a family. They wanted to remain being a family. So I think that that's really important for people to remember as part of the history. Because it allows us to remember that we can all have families and work if we support each other in that. If we're together in us all wanting that balance, then we can find it."