Why Some Believe This Royal May Be The One To Reconcile Prince Harry With His Family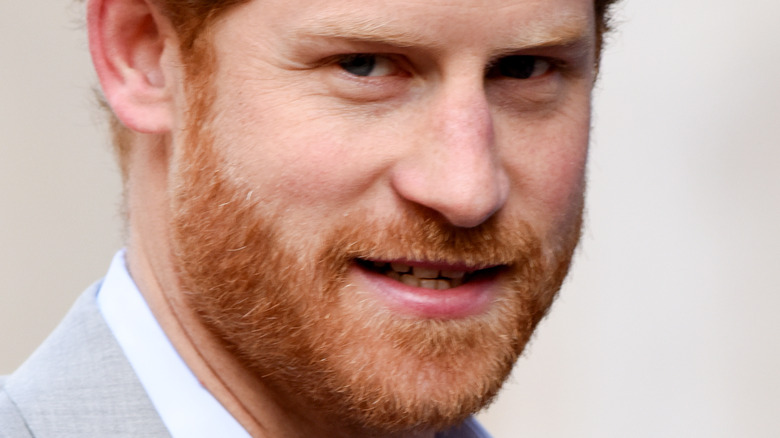 Shutterstock
Prince Harry's relationship with his family has been strained for years, made worse by his decision to step down as a senior member of the royal family, move to the United States, and do candid interviews in which he has painted the royals in a negative light. As Harry navigates his life as a British citizen living in California, many wonder if he will ever mend fences with his father, Prince Charles, and his brother, Prince William.
On July 19, the Duke of Sussex announced that he will be releasing his very first memoir. In a post uploaded to the Archewell website, Harry revealed his plans to write his book "not as the prince [he] was born but as the man [he has] become." Shortly after the book was announced, royal expert Katie Nicholl told Entertainment Tonight that the memoir — and what Harry chooses to reveal in its inside pages — could cause further damage when it comes to Harry and the royal family. 
"A tell-all really means that repairing this rift is going to be a long way off. Harry's actions do not speak for someone who wants to move on and forge a better future with his brother and his father, so is this going to heal the royal rift? I would say far from it," Nicholl told Entertainment Tonight. However, there could be a light at the end of the tunnel — and Harry could get some support — and some help — from one of his relatives.
Prince Harry's cousin could play a huge role in helping him reconnect with his family, columnist suggests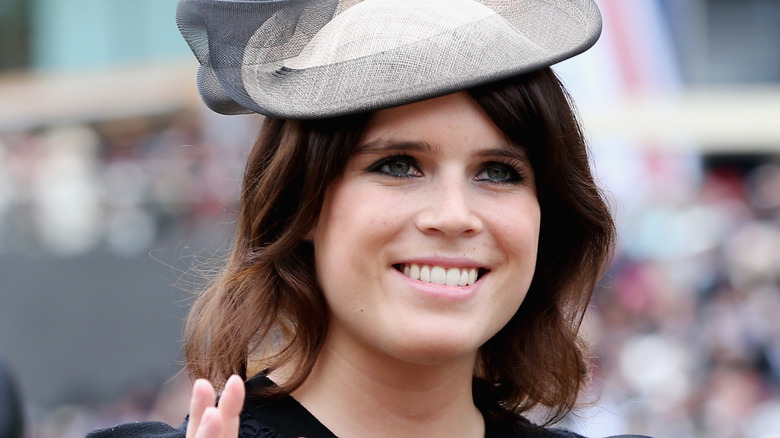 Chris Jackson/Getty Images
Prince Harry made two trips back to the UK in 2021 — once in April for his grandfather's funeral, and another in June for the unveiling of a statue of his mother. However, reports indicate that Harry didn't make much progress bridging the apparent gap between himself and his family during those visits. In fact, Harry is believed to have stayed with his cousin, Princess Eugenie, each time he's been back to the UK, rather than staying with his father or his brother, according to the Daily Mail. The two have a very close relationship, and now, a new report indicates that she could play a "key role" in helping him reunite with his family, according to the Mirror.
"The Queen will celebrate her Platinum Jubilee in the summer, with events planned around the country. If Harry and his family are to be part of the celebrations, perhaps after a turbulent few months, Eugenie the peacemaker can help bring her [favorite] cousin back into the fold," columnist Eleanor Steafel wrote in a piece for the Telegraph. Indeed Eugenie and Harry's friendship has remained intact over the years — and she has continued to support Harry and Meghan despite their controversial decision to leave the UK, according to Vanity Fair.