Kate Middleton Shared A Special Photograph For The UK's Butterfly Initiative, Charming The Internet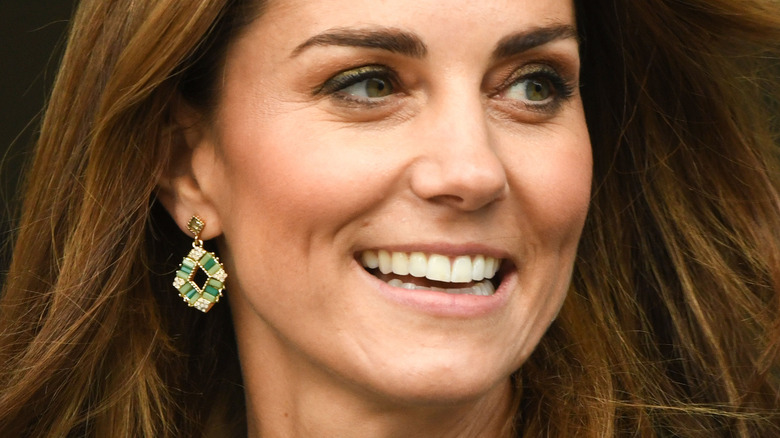 Shutterstock
Kate Middleton shared a rare photograph of Princess Charlotte in support of the UK's butterfly initiative. In a tweet shared on Saturday, August 7, the official Duke and Duchess of Cambridge account tweeted, "We wanted to share these beautiful Peacock and Red Admiral butterflies as part of Big #ButterflyCount initiative taking place across the UK."
Uploaded alongside an adorable snap of Princess Charlotte holding a butterfly, a follow-up tweet continued, "Butterfly Conservation are encouraging us all to count these incredible creatures because not only are they beautiful creatures to be around but they are also extremely important."
According to the Daily Express, the young princess was photographed cradling a peacock and red admiral, and many fans of the royal family were quick to respond to the post with high praise, with one Twitter user writing, "The care she is taking with the butterfly in her hands shows so much empathy."
A special photo of Prince George was also recently released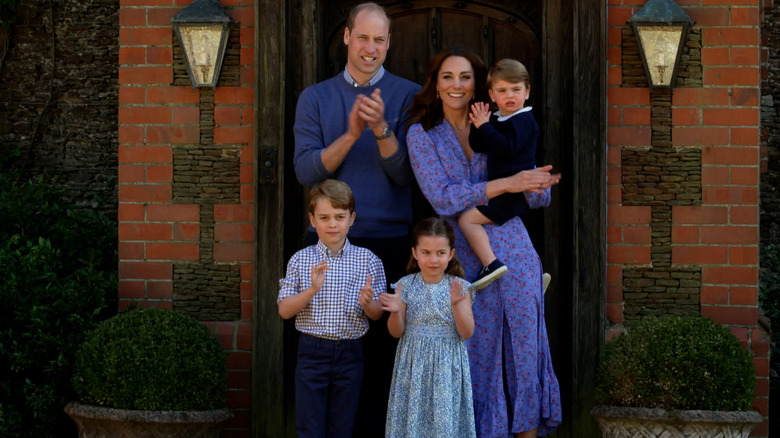 Comic Relief/Getty Images
As the Daily Express reported, the pictures were part of a series that were photographed at the family home of the Duke and Duchess of Cambridge in Norfolk. "What beautiful photos and for such a great cause," another royal fan wrote on Twitter, while another added, "Princess Charlotte is the sweetest!"
As noted on the organization's official website, the Big Butterfly Count initiative is a UK-wide survey "aimed at helping us assess the health of our environment simply by counting the amount and type of butterflies (and some day-flying moths) we see."
Per Harper's Bazaar, the photo of Princess Charlotte debuted just a couple of weeks after the release of Prince George's latest portrait, which Prince William and Middleton released on July 22 in celebration of the young prince's eighth birthday. The image was captured by the Duchess of Cambridge herself and has become an annual birthday tradition within the family.