What We Know About Kate Middleton's First Book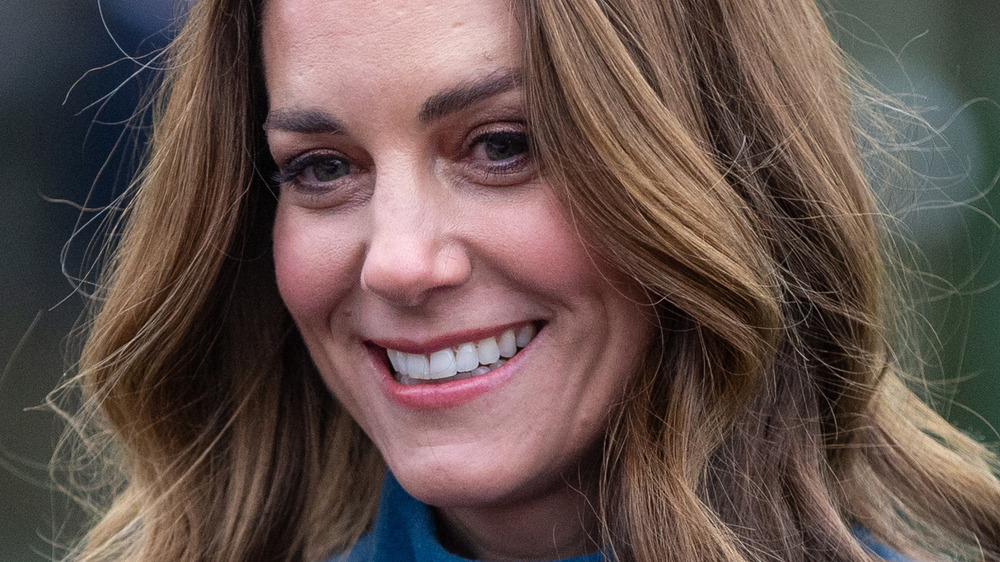 Wpa Pool/Getty Images
Kate Middleton is embarking on a brand new project. The 39-year-old Duchess of Cambridge announced that she is publishing a photography collection titled Hold Still: A Portrait of Our Nation in 2020. Middleton launched the Hold Still initiative in May of 2020, which called for photo submissions that reflected life during the COVID-19 pandemic. The collection will showcase the 100 finalists, which were also featured in a digital exhibition at Britain's National Portrait Gallery last year. The photos portray a wide variety of experiences, from hospital staffers at work to parents homeschooling their children.
The book, which is being published in partnership with the National Portrait Gallery, will also include an introduction written by Middleton. "When we look back at the COVID-19 pandemic in decades to come, we will think of the challenges we all faced — the loved ones we lost, the extended isolation from our families and friends and the strain placed on our key workers," the duchess writes in the introduction, which has been shared ahead of the book's release on May 7 (via Harper's Bazaar). "But we will also remember the positives: the incredible acts of kindness, the helpers and heroes who emerged from all walks of life, and how together we adapted to a new normal."
As a member of a specialist panel for the National Portrait Gallery, the duchess played a key role in selecting the 100 photographs from over 31,000 submissions.
The proceeds from the book will go to charity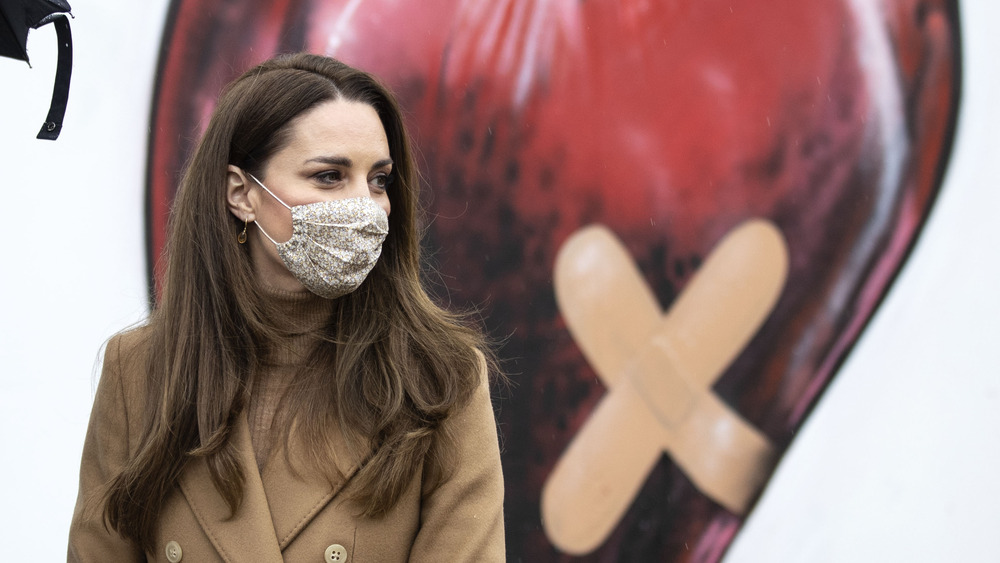 Wpa Pool/Getty Images
In addition to acknowledging the physical strife of the COVID-19 pandemic, Hold Still is also spreading awareness about the mental and emotional toll it takes. "The coronavirus pandemic is a mental health emergency as well as a physical one," Paul Farmer, chief executive of Mind, says in a statement (via People)."The devastating loss of life, the impact of lockdown, and any recession that lies ahead means there has never been a more crucial time to prioritize our mental health. This inspiring collection of portraits illustrates the impact of the pandemic in all its complexity, but also how creativity, art and human connection can help us find meaning in unprecedented challenges."
While 50 percent of the proceeds from Hold Still will go toward the National Portrait Gallery's educational programs, the rest will be given to the U.K. charity Mind, which provides support and resources to those struggling with mental health challenges. Kate Middleton, along with her husband Prince William, have long been involved with the charity — in April 2020, the royal couple helped them launch a program that provides frontline workers with round-the-clock support, Town & Country reported.
Hold Still: A Portrait of Our Nation in 2020 is currently available for pre-order via the National Portrait Gallery.