Melania Trump Has Harsh Words For Those Criticizing Her 2020 Rose Garden Renovations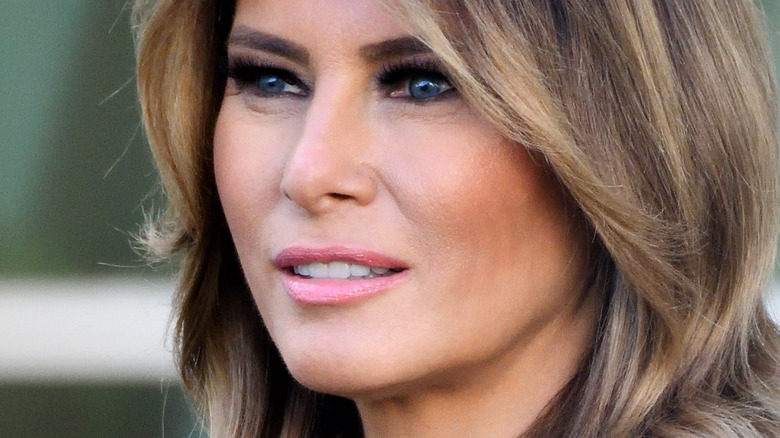 Shutterstock
Melania Trump may have been one of the least visible first ladies in history, but she still managed to get into the crosshairs of public opinion for the clothes she wore or the things she did. But nothing drew as much controversy as her move to renovate the White House Rose Garden a year ago in August, which saw the removal of Jackie Kennedy's crab apple trees. The public was so incensed a petition has been raised to get current first lady Jill Biden and second gentleman Doug Emhoff to restore the garden to its pre-Trump state.
That indignation level got moved up a notch over the weekend when historian Michael Beschloss tweeted a photo of the garden seemingly as stark as it was a year ago, with the comment: "Evisceration of White House Rose Garden was completed a year ago this month, and here was the grim result — decades of American history made to disappear."
It appears that after months of criticism, Beschloss' pointed comment was enough to prompt the office of Melania Trump to tweet a defense of the former first lady's work, saying: ".@BeschlossDC has proven his ignorance by showing a picture of the Rose Garden in its infancy. The Rose Garden is graced with a healthy & colorful blossoming of roses. His misleading information is dishonorable & he should never be trusted as a professional historian." The responding tweet included its own image of the Rose Garden.
Twitter wasn't ready to accept Melania Trump's defense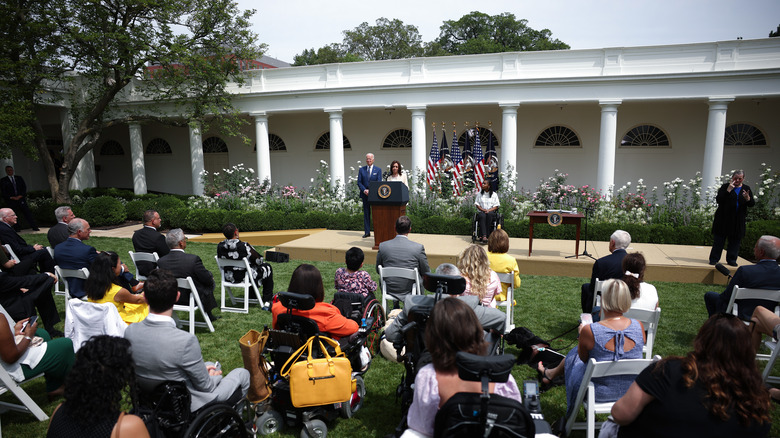 Anna Moneymaker/Getty Images
Melania Trump's defense did little to mollify the Twitterverse, and many took to social media to defend the historian, and none minced words. One user politely pointed out that "He [Beschloss] is trusted as an eminent scholar of US History, which I daresay, is not Melania's field. Even in bloom, the garden is a disappointment. Sorry." Another tweeted: "I'm a professional gardener. You crammed way too many plants into a bed surrounded by boring boxwoods, & the whole design looks like something you'd see framing a cheap golf club."
A third summed up what it was that was generating so much angst in social media, writing: "1. @BeschlossDC IS a trustworthy professional historian. 2. Even though it's had a year after its evisceration. it's still a depressing unimaginative space. 3. I hope the current administration can find the time to bring some joy back into the Rose Garden."
Still there were those who were willing to give the garden a chance, even if they felt Melania's office was out of line for trying to smear the author and historian. "Michael Beschloss is a national treasure. I do admit to preferring an English border garden look to a formal planting. Will be interested to see more photos," the Twitter user said.