BTS Reveals The True Meaning Behind Their Name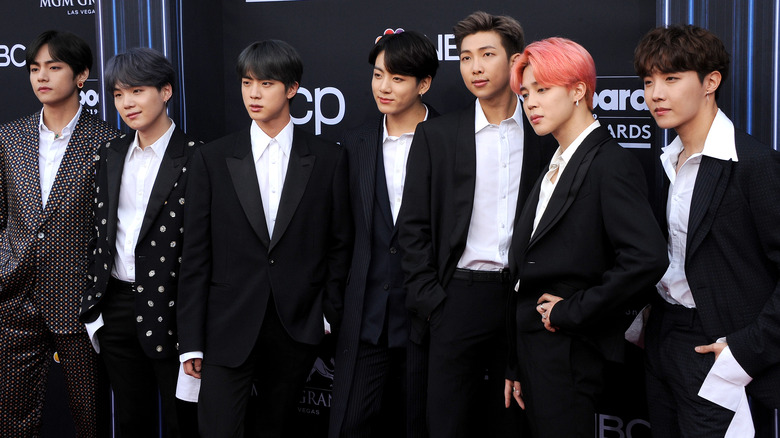 Shutterstock
Since the band released its debut album "2 Kool 4 Skool" in 2013 following years of training under Big Hit Entertainment, Korean boy band BTS has been making a major splash on the pop music scene. Garnering international fans and global success in recent years, the seven member ensemble has made a splash on the charts with their collaborations with artists like Halsey and Desiigner, according to Billboard. The group released their first chart topping song, "Blood, Sweat, & Tears" in 2016, and they haven't stopped since. BTS has since released five chart-topping singles, cementing their position as international superstars.
All seven members bring something unique to the table, and the band works together to write their own lyrics. Members V, Junkook, Jimin, and Jin contribute vocals, while Suga, RM, and J-Hope are the rappers of the group, according to IHeart. There's no shortage of talent in this dynamic group, when you ask them how they came up with a name for the band, it's clear that there's no shortage of confidence either.
BTS' name holds a special meaning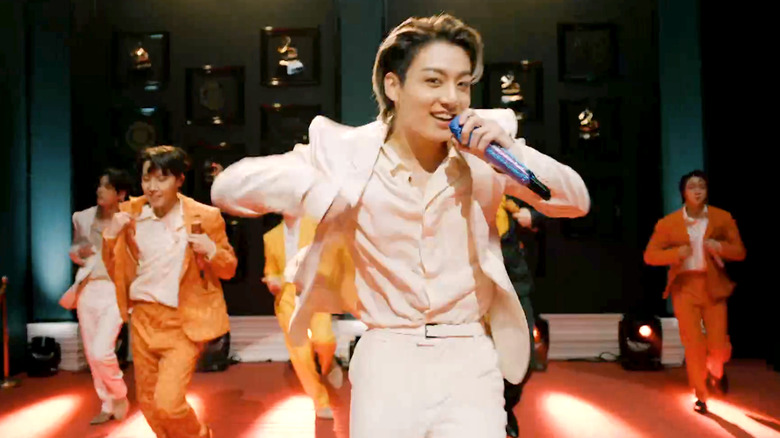 Theo Wargo/Getty Images
When you hear the name BTS, it might just sound like a simple set of letters. However, there's much more to it than that. Giving a major nod to their Korean culture, the letters BTS stand for Korean phrase "bangtan sonyeondan," according to Cosmopolitan. BTS dancer and rapper J-Hope has said of the name, "it has a profound meaning [...] 'Bangtan' means to be resistant to bullets, so it means to block out stereotypes, criticisms, and expectations that aim on adolescents like bullets, to preserve the values and ideal of today's adolescents" (via Affinity Magazine). It's a perfectly fitting name, as the band has cited their mission as fighting the pressure put on todays youth by unrealistic expectations.
The phrase itself, bangtan sonyeondan, translates to "Bulletproof Boy Scouts," and the band also occasionally goes by "Bangtan Boys" or "Beyond the Scene," according to Showbiz Cheat Sheet, and their fans go by BTS Army. This army will likely be following their leaders for a long time to come, as they continue to release more and more number one hits with increasing frequency.