Why CNN's Jim Acosta's Comment About This Covid-19 Strain Has The Internet Seeing Red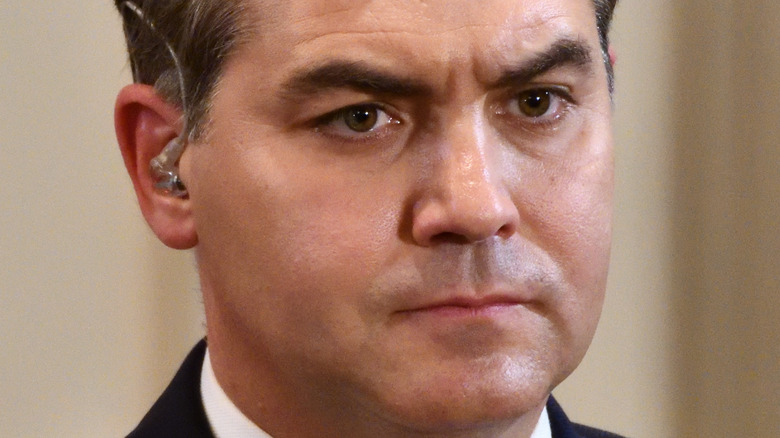 Shutterstock
CNN host Jim Acosta has found himself at the center of a controversy after making eyebrow-raising comments about Florida Governor Ron DeSantis as it relates to the Covid-19 pandemic. As Fox News reports, on Saturday, Acosta sounded off about the Sunshine State's rising case numbers, with DeSantis still standing firm on his commitment not to enforce mask mandates and keep Florida open for business (via The Washington Post).
"People should not have to die so some people can own the libs," the CNN commentator opined, adding, "But they may end up owning the pandemic, because they're prolonging it."
He then said, "Instead of the Delta variant, why not call it the DeSantis variant? We could sell beer koozies that say 'Don't Florida My Fauci,' and use the money to help pay for all of the funerals in the days to come."
Now Twitter is reacting to Acosta's comments, and let's just say users are not holding back with their opinions!
Social media is divided after Jim Acosta's comments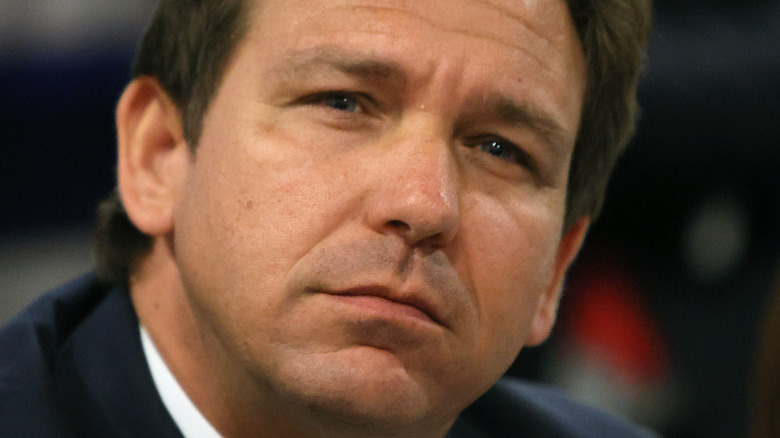 Joe Raedle/Getty Images
It's fair to point out that many Twitter users applauded Acosta's comments about renaming the Covid-19 strain after DeSantis, with author Don Winslow tweeting, "I love @Acosta." Another account noted, "CNN's Jim Acosta says we should name variants after Republican governors. We agree. Don't DeathSantis my country."
Reacting to the Fox News story on the controversial comments, one Twitter user simply said, "He has a point though." But someone else replied, "One of the many reasons that no one watches CNN anymore, or thinks that anything they have to try to pass on to the public is truthful, or relevant," while another person tweeted, "Pleas [sic] how Jim Acosta remains employed as a reporter."
Another person reacted with this comment: "I don't always agree with fox News but reporters shouldn't be renaming deadly viruses after someone just to be sensational. It's very counter productive."
And yet another Twitter user posted a video from Barack Obama's 60th birthday party and asked, "When will Jim @Acosta m report on the deadly #ObamaVariant ?"