The Moisturizing Lip Mask That Cassie Randolph Of Bachelor Nation Can't Live Without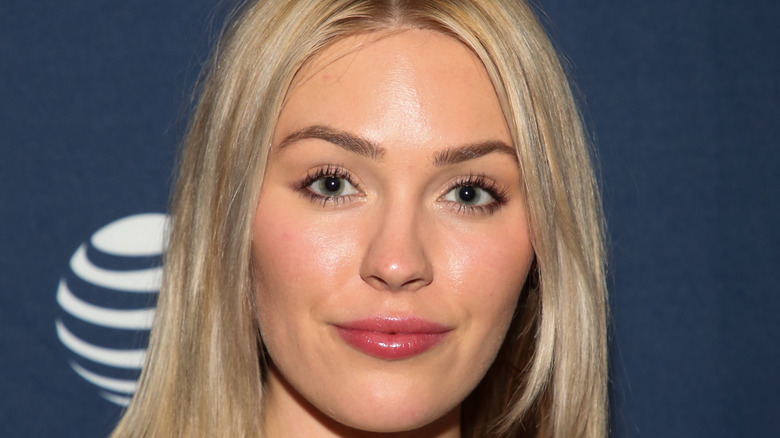 Paul Archuleta/Getty Images
We may receive a commission on purchases made from links.
Cassie Randolph came to international prominence as the winner of Colton Underwood's heart on Season 23 of dating show "The Bachelor." As Page Six noted, the high-profile couple split in May 2020 after Underwood initially confirmed, in tell-all memoir "The First Time," they'd broken up after the show wrapped, also advising he'd lost his virginity during filming in the process. When the reality star subsequently came out as gay, Randolph made it clear she wouldn't be commenting on the matter, advising, "There's a lot of layers to it, and I just think the best thing for me at this time is to move forward and just focus on going forward."
She's since done that and found love elsewhere, while Underwood continues to thrive in the television space. Randolph might have found fame on "The Bachelor," but she's a beloved member of Bachelor Nation because fans feel as though they really know her. The reality star frequently shares her clothing picks and skincare tips on Instagram, where she also gives followers a peek into her glamorous life, while Randolph's popular YouTube similarly keeps Bachelor Nation invested in her post-show journey. The "Bachelor" breakout is happy to share her beauty picks with fans and, when it comes to lip care, there's one moisturizing mask she rates above all others.
Cassie Randolph knows how to keep her lips looking luscious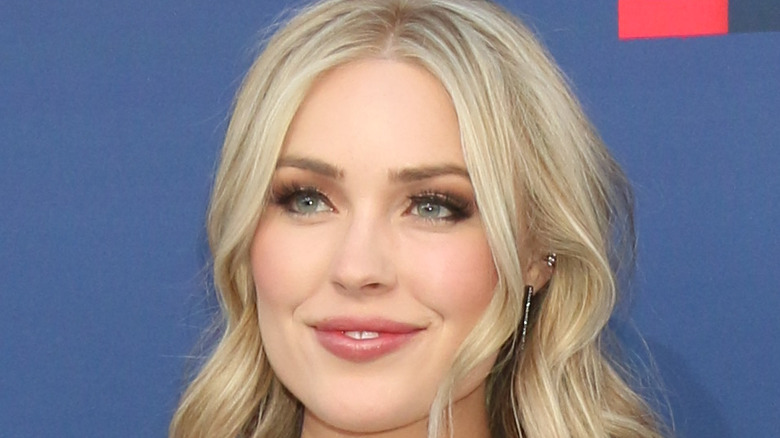 Shutterstock
According to Reviewed, Bachelor Nation's own Cassie Randolph expressed her love of the Laneige Lip Sleeping Mask in an Instagram Story, describing it as an imperative part of her beauty routine. As its name suggests, the mask is worn overnight and promises to lock in essential moisture while fortifying lips with hyaluronic acid and minerals, including vitamin C and antioxidants pulled from berries, to soothe and soften accordingly. Pick up a pot from Amazon for $17, where the reviews are overwhelmingly positive with a 4.7 out of 5 overall rating from thousands of satisfied customers. One enthused, "This product is AWESOME. My lips has [sic] never been so soft and moist." 
Randolph is known for having particularly luscious lips, with CheatSheet noting a fan actually asked her during an Instagram Q&A whether the reality star had permanent makeup done on them, because "they're always so red." Sharing a throwback photo of herself as proof, Randolph noted, "I've always had really red lips." However, she did shout out some friends who'd gotten permanent lip liner and were thrilled with the results. Elsewhere, Randolph admitted it's tough for her to lay out her skincare routine exactly since the "Bachelor" alum is always trying new products, but Randolph noted she always uses, "RetinA @ night, sunscreen everyday, vitamin C serum, AHA or BHA, moisturizer."