Here's What Ned's Declassified Star Devon Werkheiser Looks Like Today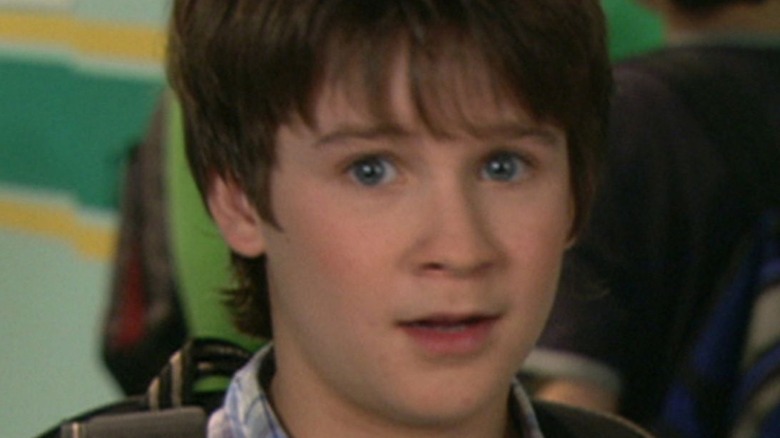 Nickelodeon
"Ned's Declassified School Survival Guide" taught us everything we needed to know about making it through middle school alive, from friendships to dating, studying, and everything in between. Airing on Nickelodeon from 2004 to 2007, as per IMDb, "Ned's Declassified" took place at a delightfully eccentric school, filled to bursting point with colorful characters, where all manner of capers occurred on a regular basis. Spearheaded by the titular leader, the central trio felt like real friends both onscreen and off. 
Devon Werkheiser played Ned alongside BFFs Cookie (Daniel Curtis Lee) and Moze (Lindsey Shaw). Diminutive but overflowing with key tips for getting through some of school life's most difficult moments, Ned was a lovable hero who anchored each story in the real world, regardless of how crazy things got. Although "Ned's Declassified" bowed out years ago, and its pre-teen stars are now fully grown, the beloved Nick show continues to have a profound effect on their lives, particularly star Werkheiser's. 
Devon wants to make Ned happen again, but can't. Here's why
Devon Werkheiser has been plenty busy since he put "Ned's Declassified School Survival Guide" to bed in 2007. Since the actor booked the show early in his career, Werkheiser has since spread his wings to other TV shows including "Greek," "Never Fade Away," and "Artificial" alongside movies "Bad Sister," "Break Night," and "Santa Girl," to name just a few (via IMDb). 
He's directed a handful of projects as well, most notably "Devon's Life-Survival Guide" which, as the title suggests, finds the former Nick star recreating his most famous character with a distinctly modern edge. As Seventeen reported in early 2021, Werkheiser took the popular series to TikTok, revealing fans have been bugging him for years to share his life tips. The actor then quipped, "The number one tip for surviving adulthood is..." before simply dropping his phone on the ground. 
Werkheiser later expressed his gratitude to fans of the original show, for giving the new content so much love. As many recall, he reunited with former co-stars Lindsey Shaw and Daniel Curtis Lee in 2020, sharing a shot of the trio hanging out on Instagram. 
The "Ned's Declassified" lead has been teasing fans about a possible reboot for years, but in July 2021 he revealed that despite the trio and the show's original producers being onboard, Nickelodeon – who owns the rights to the series – passed on the idea and won't allow them to pitch elsewhere. Still, fans continue to keep hope alive since – Ned isn't done teaching us yet.