Here's What Daniel Curtis Lee Looks Like Today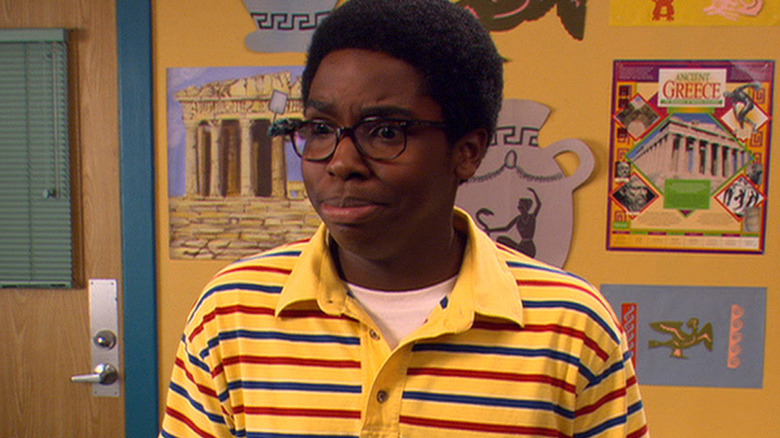 Nickelodeon
Regardless of whether you were actually middle-school-aged at the time, "Ned's Declassified School Survival Guide" taught us all how to navigate some of life's trickiest situations, from bad hair days to crushes. The show ran for just three seasons, from 2004 to 2007 (via IMDb), but it made as much of an impression as Nickelodeon siblings like "iCarly," which had a similarly goofy energy and an equally captivating trio of teen leads at its heart. In the case of "Ned's," it was Ned, Cookie, and Moze.
Simon "Cookie" Nelson was the school's resident tech expert, a lovable nerd and fiercely loyal friend whom we watched blossom from a chubby pre-teen into a tall and lean young man via Daniel Curtis Lee's performance. His easy rapport with co-stars Devon Werkheiser and Lindsey Shaw made them feel like lifelong friends who would also gladly help those of us watching at home out of a sticky situation. In the years since "Ned's" bowed out, Lee has continued to blossom in his career. 
The artist FKA Cookie continues to work extensively
Daniel Curtis Lee's post-"Ned's" life has been busy, with the actor appearing in "Good Luck Charlie" and "Crazy Ex-Girlfriend" while also obtaining recurring roles in "Zeke and Luther" and "Glee," where he portrayed Phil Lipoff (via IMDb). The former Nickelodeon star has also dipped his toe into movies and even worked behind the camera, scripting, producing, and directing several shorts, including "Bollywood to Hollywood." His Instagram page lists Lee as an "Artist/Linguist/Director." He frequently shares behind-the-scenes shots, too, whether the former child star is acting or producing. 
Describing the character of Cookie to The Star Scoop back in 2005, Lee opined, "He's a very nerdy character, but he doesn't know he's nerdy. He thinks he's probably one of the coolest kids." The Mississippi native admitted he never intended to get into acting. Rather, the star's brother was following his dreams to Hollywood, and the rest of the family naturally tagged along, much to Lee's annoyance. Getting the role of Cookie didn't come easily, either, and Lee was very anxious when the initial table read came around. Nowadays, it's impossible to imagine anyone else in that role. 
The cast remains close to this day, with Lee reuniting with Devon Werkheiser and Lindsey Shaw in 2020. Moze herself even teased a possible "Ned's" reunion when sharing photos to Instagram, gushing, "My heart is so full after seeing my Ned's family!! Really excited at the possibility of creating with you all again."