How Freddie Prinze Jr. And Sarah Michelle Gellar Make It Work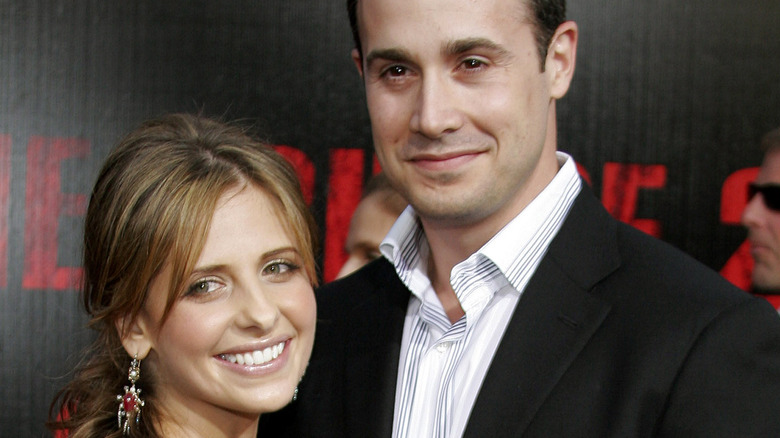 Shutterstock
Freddie Prinze Jr. and Sarah Michelle Gellar have one of the most successful marriages in Hollywood. So, what's their secret?
As Prinze, 45, and the 44-year-old actress approach their 19-year wedding anniversary this September, we're looking back at a number of comments the couple, who married when they were 23 and 22 after forming a friendship on the set of "I Know What You Did Last Summer," have made about their relationship.
"To have a successful relationship, whether it's marriage, whether it's friendship, whether it's business, you have to put the time, if you want to see the results," Gellar told Us Weekly in September 2019. You also have to know what your partner needs. "We know when someone needs a little space and we know when someone needs a hug and when someone needs a laugh," she explained to E! News.
According to Gellar, who opened up about her marriage during an episode of "The Steve Harvey Show" in 2015, she enjoys being in love. But, above that, she appreciates the way she and Prinze genuinely "like each other and like spending time together" (via YouTube).
For Freddie Prinze Jr., communication is key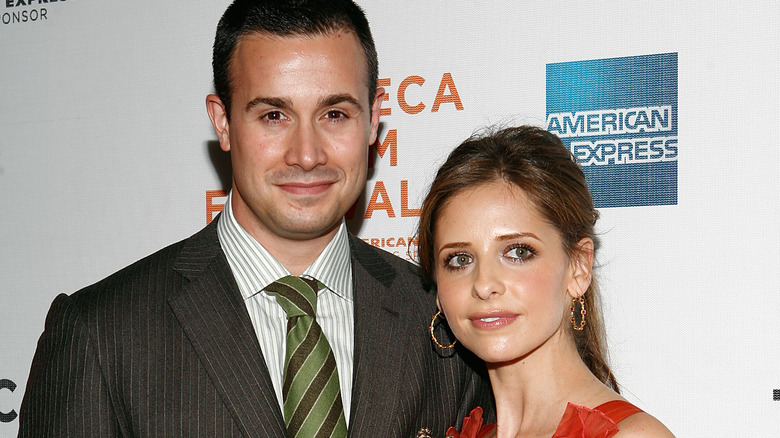 Amy Sussman/Getty Images
During another interview in March 2020, Sarah Michelle Gellar told People that she and Freddie Prinze, Jr. "were friends for a very long time" before their relationship took a romantic turn. And, in April 2017, Prinze said their already-established friendship was "one of the reasons I think our relationship has always been so good" during an interview with E! News. 
"We were just friends for a good two years before we ever went on a date. She knew what kind of guy I was. She knew what my morals were, what my priorities were and vice versa. We already kind of knew all the faults in the other person," he explained.
Prinze also shared a marriage secret with Parade in February 2020, telling the magazine that because he and his wife are "very direct and blunt," they are able to move past potential quarrels quickly. "That's how we've rolled for 20 plus years," he said. "If I do something that'll make her mad she's like, 'Hey man that sucks, why'd you do that?' Then I'm like, 'Oh god, I'm sorry,' and I don't do it again."
Prinze and Gellar share daughter Charlotte, 11, and son Rocky, 8.