The Truth About Julia Roberts And Richard Gere's Friendship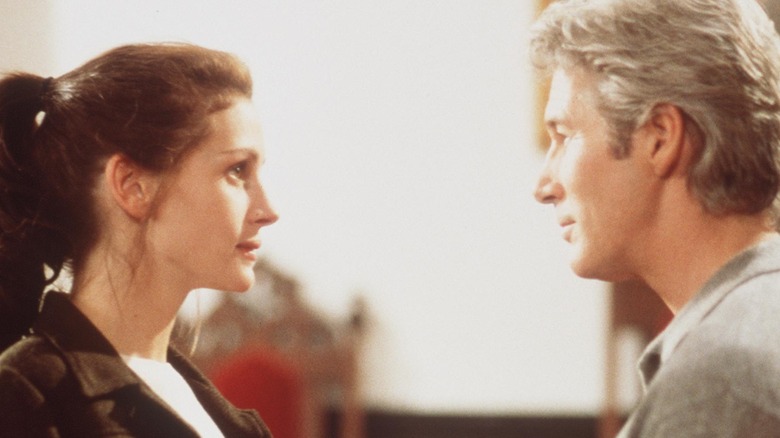 Getty Images/Getty Images
The year was 1990 and a modern-day Cinderella story dominated at the box office. It was called "Pretty Woman" and, as many can recall, used the Roy Orbison tune as its theme song, and stars longtime Hollywood leading man Richard Gere, as well as a relative newcomer at the time who had memorable roles in "Mystic Pizza" and "Steel Magnolias" (via IMDB) but had never had a breakout starring role until then. That actress was Julia Roberts, who would go on to win an Academy Award nomination for playing a prostitute treated to a week of luxury and falls in love with the man who gives it to her.
"Pretty Woman" went on to gross nearly $178 million worldwide (via Box Office Mojo) and became one of those feel-good flicks you can turn on at any time thanks to streaming channels. It also turned Roberts into a bona fide A-list Hollywood star, something she remains decades later while giving her a friendship that would endure even to this writing. Yes, Roberts and Gere hit it off just as much as their characters did and when the cameras stopped rolling, their friendship didn't.
Julia and Richard's friendship brings them back to the big screen together again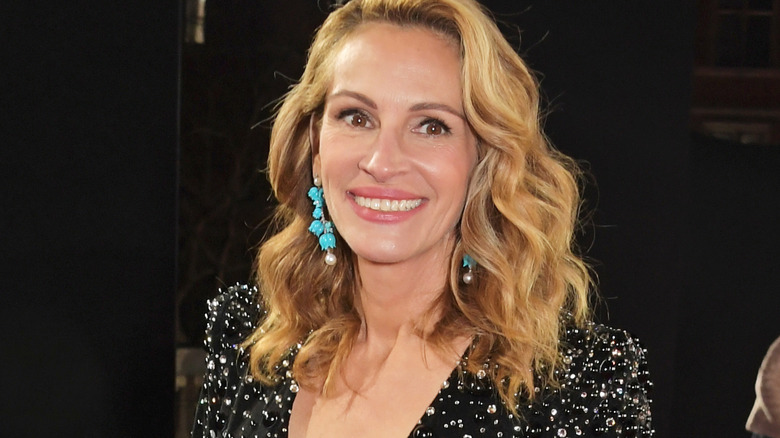 David M. Benett/Getty Images
The chemistry between Julia Roberts and Richard Gere was so palpable that Hollywood decided we needed to see it on the big screen twice. So, in 1999, the pair teamed up again for "Runaway Bride," about a woman who seems to want to get married, but can't bring herself to take those vows so she runs each time. Gere played the reporter sent to cover this woman who just couldn't seem to take the plunge. Of course, Gere and Roberts' characters fell in love with their chemistry shining through.
Even "Runaway Bride" didn't match the success of "Pretty Woman" and the film's director Gary Marshall once said, "You can fake anything in this business except chemistry. When two people kiss, the audience knows if there's chemistry or not, and Richard and Julia had great chemistry," (via Closer Weekly).
In fact, it was Roberts who managed to convince Gere into making movie history with their first film. "We couldn't find anybody that we wanted [to play Edward]," Julia once said, so she took matters into her own hands to convince him. "I just said, 'You have to do this movie.' I kind of pleaded with him in a very real way."
The duo's friendship has endured decades in the business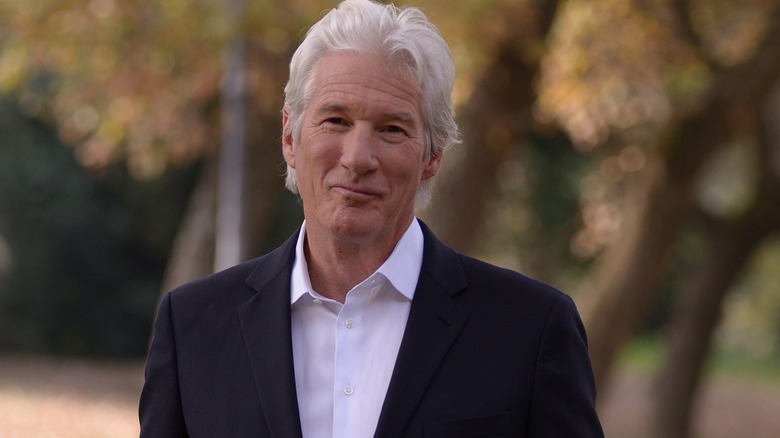 Shutterstock
Although they hadn't made a movie together in 20 years, Julia Roberts made sure to send Richard Gere and his wife, Alejandra, plenty of gifts when their son was born in 2019. Roberts has three children herself now, twins Phinnaeus Walter and Hazel Patricia, born in 2002, and son, Henry Daniel, born in 2004 (via Biography). A source also told Closer Weekly that Gere and Roberts met up with their respective spouses just weeks before the baby was born. "Julia met Alejandra with Danny on one of their trips to NYC. Everyone got along swimmingly," according to the source.
But will Roberts and Gere ever take their friendship and make more movies together, thrilling waiting fans everywhere?
"Lightning doesn't always strike more than once," a source explained to Closer. "But if the right opportunity presented itself, they'd do it. It would be amazing to pair them up after all these years."