Why Sally Field Hated Her Role In Spider-Man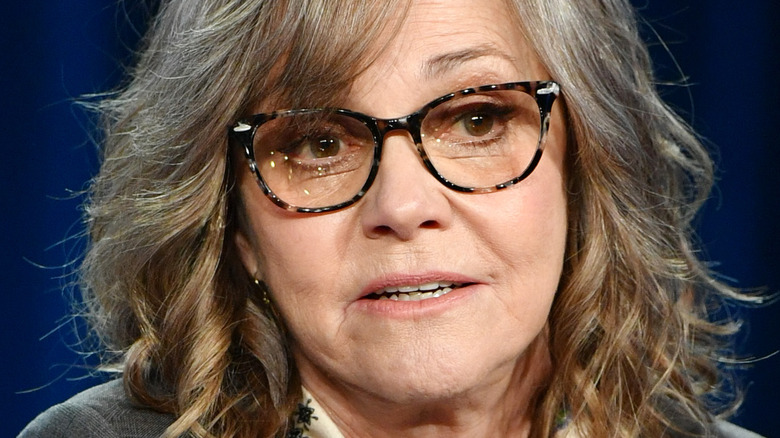 Amy Sussman/Getty Images
Sally Field has played a number of memorable characters throughout her decades-long career in Hollywood. However, as she revealed during a March 2016 interview with Howard Stern, her role as Aunt May in 2012's "The Amazing Spider-Man" and its sequel in 2014 wasn't one of them — at least in her opinion. Although many fans of the Marvel classic loved seeing Field in the films, she said on "The Howard Stern Show" that superhero films weren't exactly her thing.
"It's not my kind of movie," Field admitted to Stern, according to a report shared by The Hollywood Reporter. "But my friend Laura Ziskin was the producer, and we knew it would be her last film. She was my first producing partner, and she was a spectacular human ... It was really just for my friend."
After deciding to essentially do a good deed for her friend Ziskin, Field took the role of the aunt of Peter Parker, aka Spider-Man, who was played by Andrew Garfield.
Sally Field hit it off with co-star Andrew Garfield
Looking back on the work that went into playing Aunt May opposite Andrew Garfield, Sally Field said the position required some effort, but "not a great deal."
"It's really hard to find a three-dimensional character in it. You work it as much as you can, but you can't put ten pounds of s*** in a five-pound bag," she admitted, via Marie Claire. After noting the many special effects that went into "The Amazing Spider-Man" and its sequel, Field said she did her best with the circumstances she was faced with in terms of production. "You have to try to make it as much of a logical performance as you can, and Andrew, under those circumstances, is such a lovely, lovely actor," she noted.
Field then said that because she and Garfield had such a good rapport as they filmed the Marvel film, they were able to translate their off-screen connection to their on-screen chemistry. "We found the relationship in who we were, and that was fun," Field shared (via The Hollywood Reporter).