The Truth About Shaquille O'Neal's Music Career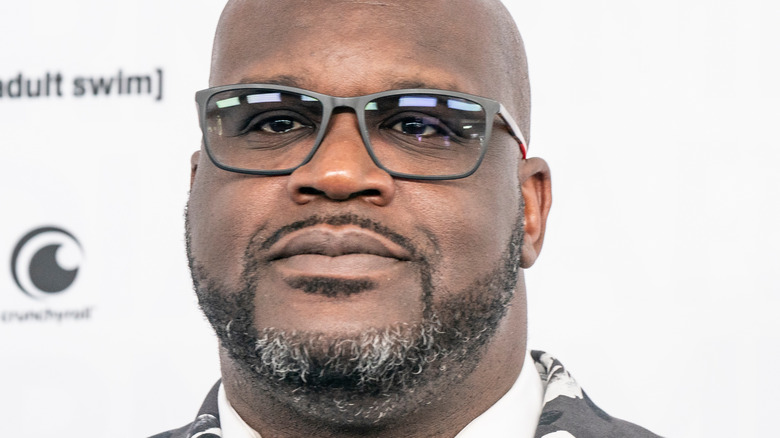 Shutterstock
When you think of Shaquille O'Neal, basketball is probably the first thing that comes to mind. After all, "Shaq" (as he's known the world over) is one of the most famous and heavily respected professional baseball players of all time. Of course, it makes perfect sense that a seven-foot-tall person would dominate the basketball court, but that's not the only industry the athlete has conquered. O'Neal in fact has a successful musical career and is also highly respected in the field. 
If you didn't know, O'Neal was born on March 6, 1972, in Newark, NJ but grew up in San Antonio, TX, before moving on to Louisiana State University where he was named College Player of the year in 1991. After two years playing for Louisiana State, he dropped out of college to join the NBA where he quickly became a superstar, being named Player of The Week his first week playing professionally which was also the first time that has ever happened to a player in the NBA history. Through all that, a love for music was there (via Biography) and he tackled his dream later in life., 
Shaq dives into his love for music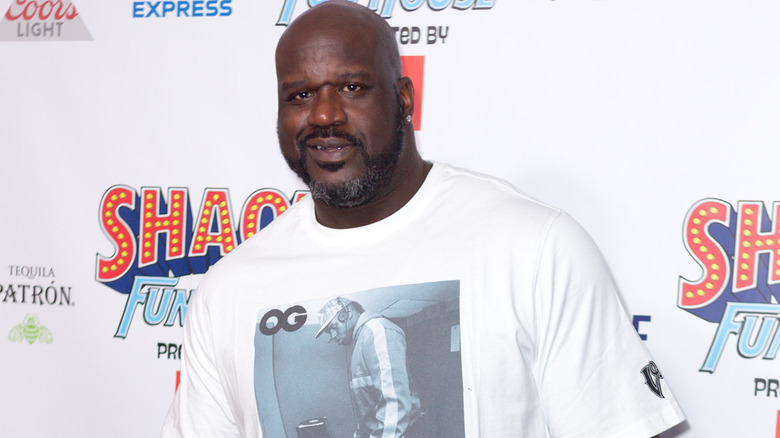 Shutterstock
Like so many professional athletes, Shaquille O'Neal was able to parlay his NBA career into an entertainment franchise. O'Neal became a movie star with the 1996 flick, "Kazaam," and also appeared on the television series "Southland." His Pepsi commercials also made waves, but it was his rap career that became the most successful non-basketball vehicle for Shaq (via IMDb).
O'Neal had hardly been an NBA star when he made his first foray into the world of rap music. It was 1993 and "Shaq Diesel" debuted, setting the basketball great up as a rap star. He'd continue making music for the next decade, including notable features, with much success that people don't always remember 20 years later. 
Actually, "Shaq Diesel" went platinum, with his next album going gold, proving O'Neal had a career ahead of him in both music and basketball. This success led O'Neal to pull out all the stops for his second release in 1994 (via Showbiz Cheatsheet).
Shaq's music and rap career becomes a success (briefly)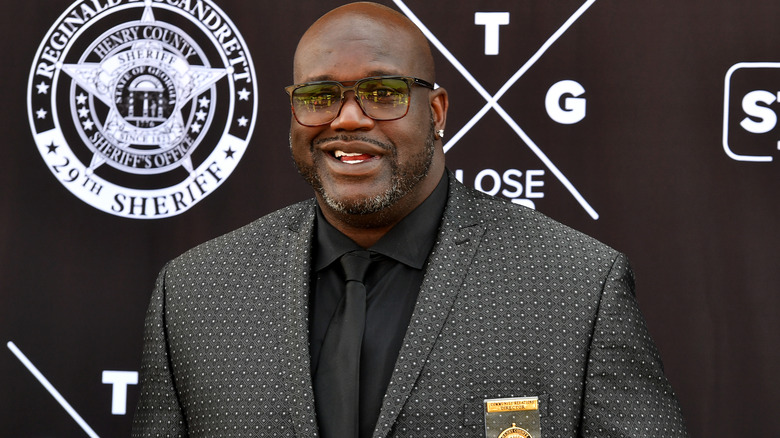 Paras Griffin/Getty Images
Shaquille O'Neal's second album, "Shaq Fu-Da Return" had a basketball title with a rapper sound created by O'Neal himself and a host of well-known guest stars, including the Wu Tang Clan. In 1996, O'Neal released "You Can't Stop The Reign" featuring the Notorious B.I.G. but O'Neal's music success would not last through the '90s. He did release a fourth album called "Respect" in 1998, but it didn't prove to be the commercial success his previous three albums had been. He planned another album for 2001, but it never came to fruition, according to Biography.
Just because his music career was over after just four albums in the 1990s didn't mean the world would stop hearing from Shaq. He was still a top NBA player until he retired in 2011. The actor was able to make himself into a businessman and brand by focusing on his own education, earning an MBA from Barry University in 2005 and a doctorate degree in education in 2012. 
As he expanded his education, he also expanded his brand, becoming part-owner of the Sacramento Kings, as well a chain of California restaurants featuring southern food. Shaq also became a brand ambassador for Papa John's pizza in 2019, proving that for this NBA star, there is indeed life and success off the basketball court (via Biography).