What You Don't Know About Shaquille O'Neal's Shaq Bowl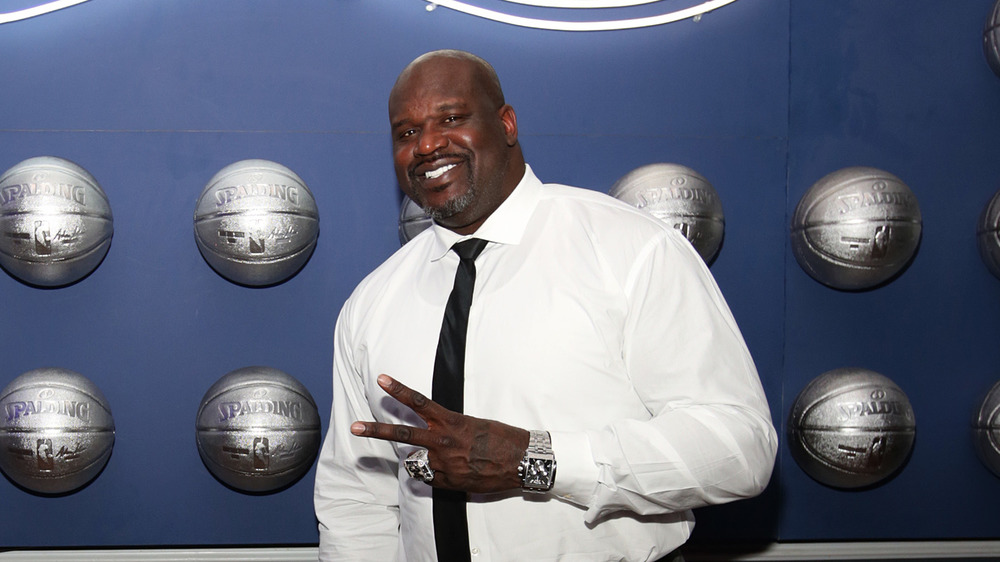 Barry Brecheisen/Getty Images
Shaquille O'Neal is looking to change the big game ... or at least the pre-game coverage. The NBA legend is turning his attention to the wider world of sports, with Super Bowl LV in his sights. During a normal year, the 48-year-old would be gearing up for one of his legendary Shaq's Fun House parties. O'Neal began the parties in 2018 and has had one on the day of the big game ever since. He even went through with the event last year, just days after the death of friend and former teammate Kobe Bryant (per Business Insider).
This year, O'Neal was forced to reimagine the event in conjunction with COVID-19 restrictions on travel and gathering. Shaq decided to bring the spirit of his Fun House parties to a wider audience. And thus, Mercari Presents The Shaq Bowl was born. The larger-than-life athlete is hoping to change pre-game entertainment for the better with his fun-filled event, which will feature celebrities like Tim Tebow, Anthony Anderson, Nelly, and Winnie Harlow. Terrell Owens and Chad "Ochocinco" Johnson will host.
"With no in-person events this year, I teamed up with Mercari to create The Shaq Bowl and connect Americans on the biggest day for sports of the year," O'Neal said of the event in a statement to The Hollywood Reporter. "Featuring a ton of my celebrity friends competing in viral challenges, plus superstar musical artists all live from Tampa, prepare for the most fun and action-packed Big Game Sunday show ever."
Shaq thinks network pre-game coverage is lacking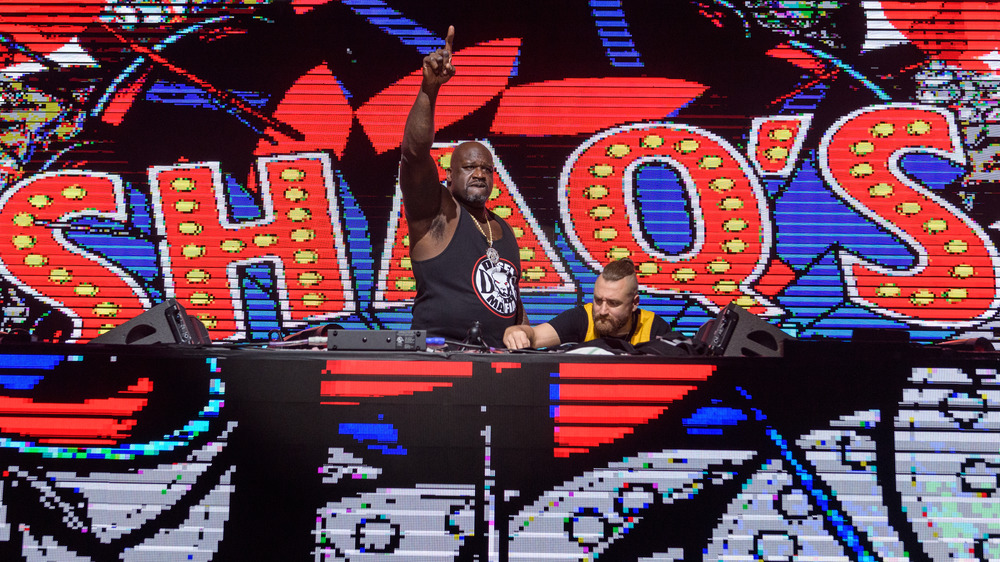 Jason Koerner/Getty Images
So what will O'Neal and his famous friends be up to during this event? The celebrities will split up into two teams, one repping the Kansas City Chiefs and the other, the Tampa Bay Buccaneers. Then, they'll compete in viral challenges, from a hot wing challenge to a game of dodgeball, as they stream live on 20+ platforms.
"Look, all the Super Bowl pre-game stuff is kinda boring ... so we're gonna change the game," he told TMZ Sports. "I got a crazy lineup, bunch of my close friends — it's gonna feature athletes, celebrities, superstar-artists across two teams competing in fun and viral challenges."
While the event will take place down in Tampa, caution is being exercised by all parties involved. "We're gonna hire a professional well-known staff and they're gonna do what they do," O'Neal noted. "Shaq does not mess around."
The event starts at 3 p.m. EST on February 7th. You'll be able to watch on Facebook, YouTube, Twitch, and more.